According to experts, it takes people only four seconds to leave a website. So, in reality, you only have four seconds to get the attention of these people. Clear user experience, and an attractive design can play a huge role in capturing user attention.
In this post, we will discuss how local business websites are capturing user attention by having some unique and eye-catching designs.
First in our list is…
Architecture Firm – Bergmeyer
Bergmeyer is an architecture firm therefore its founders have a sense of the design aesthetics. They have used that in their website design as well. It is informative and engaging and retains a simple layout. The website is fast and easy to navigate. It gives great insights about the firm's background, puts light on their projects and the latest happenings in their office. Moreover, the website offers helpful instructional videos on the various aspects of design and building process that Bergmeyer uses to make stunning projects.
Child Care – Loganville Child Care
Loganville Child Care makes childcare special. And that is why they have tried to make their website design lively as well. The website uses eye-catchy design elements, with lots of photos that attract both children and parents. We don't know how the actual daycare center looks like but we can surely get a glimpse of how it will feel for a child. The place is warm, cosy, and fun to be at. And, of course it will make fun and learning experience for kids a breeze. The layout is simple, so it gives visitors an easy time navigating around the website. It also offers a sitemap at the bottom of the page. This website uses vibrant colors that catches children attention. It also has a strong social presence and uses social platforms like Instagram and Facebook to its advantage. The website also has a feed from these social channels right on the homepage. So, users visiting the website can know about the latest updates as well. While the site design speaks for itself, we shouldn't forget that it also offers live chat option for parents having questions. The website offers direct access to Facebook messaging window, replacing the need to install a separate chat function on their website.
Eateries are known because of their mouth watering cuisines and deserts. And, if they can replicate the same feel to their websites and social media pages, their customers are surely going to increase. The 4 Rivers Smokehouse is following this practice pretty closely. Its website is filled with mouth watering foods right on the home page and they capture user attention within an instant. Moreover, the social appeal 'More Brisket Now' not only shows that they are always available for service, but it also shows that they have an online order facility available. Couple that with their tagline, "Brisket. 18 years to master. Yours to savor" reflects the perfection they will be having in their food. The site also plays with parallax scrolling to make image animation subtle but eye-catching.
If it wasn't for their About Us page, I would have considered that the website belongs to a biology experiment. The design, and the animation they have used on the homepage is simply stunning. This animation alone will keep the user attention for around 10 seconds. And, what makes it even more eye-catching is that the animation changes color on button hover. The design firm behind these designs is based in Los Angeles and caters to the website needs of most local businesses. It offers clean, imaginative, and unique designs for its clients. All its designs are different from the previous one, giving them a rare feel. They have reinvented the use of carousel and offer appealing layouts to introduce you to their work.
Stoneycrete Interior Design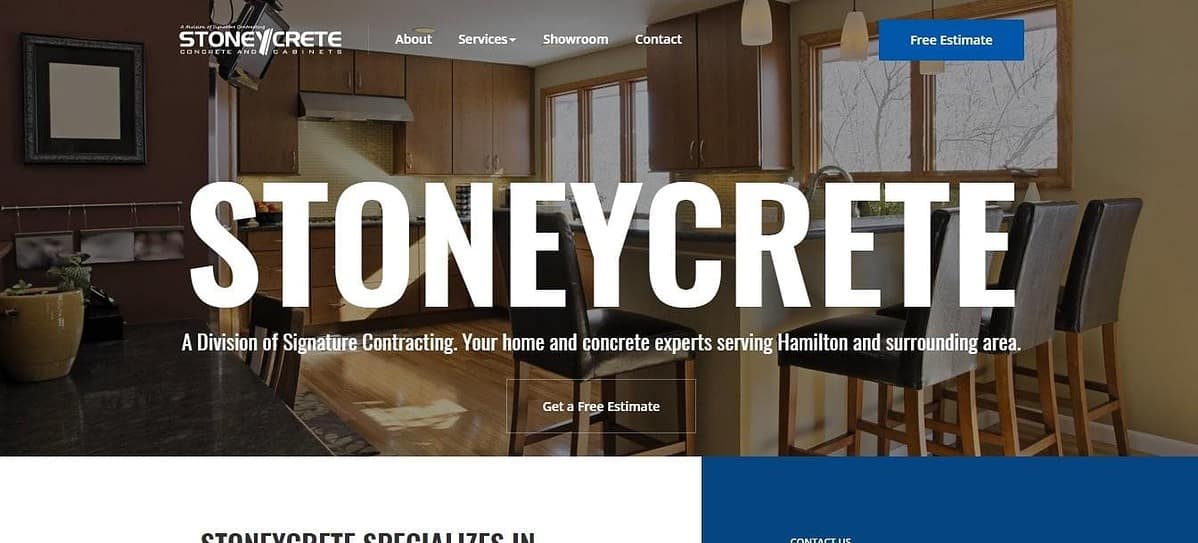 Stoneycrete, a Hamilton based interior design service, brings people straight to business and that's what we liked the most about this company. It features a simple design that has a minimalistic design with menu button right on top. You see the important info and contact details, and even the offer for a free estimate right in the first fold. Since most people will be interested in getting quotes, they have put a smart solution for their potential clients.
For those interested to know more about the company, they can find all the information about the company's awards, lists of accreditation and testimonials, everything that creates trust. The website is easy to navigate, responsive and available for both desktop and mobile.
Online presence is important for any local business but for a beauty salon, what is most important is to have an online booking system. That's what Ashes Salon offers.  It has an advantage and it combines that with the pictures of celebrities it has dressed. The Ashes Salon also comes with a loyalty program that's prominently advertised on their homepage. For us, the best part about Ashes is that everything has a prominent place of its own. The website exhibits a cool gallery and a blog, some things that aren't always available on most salon websites.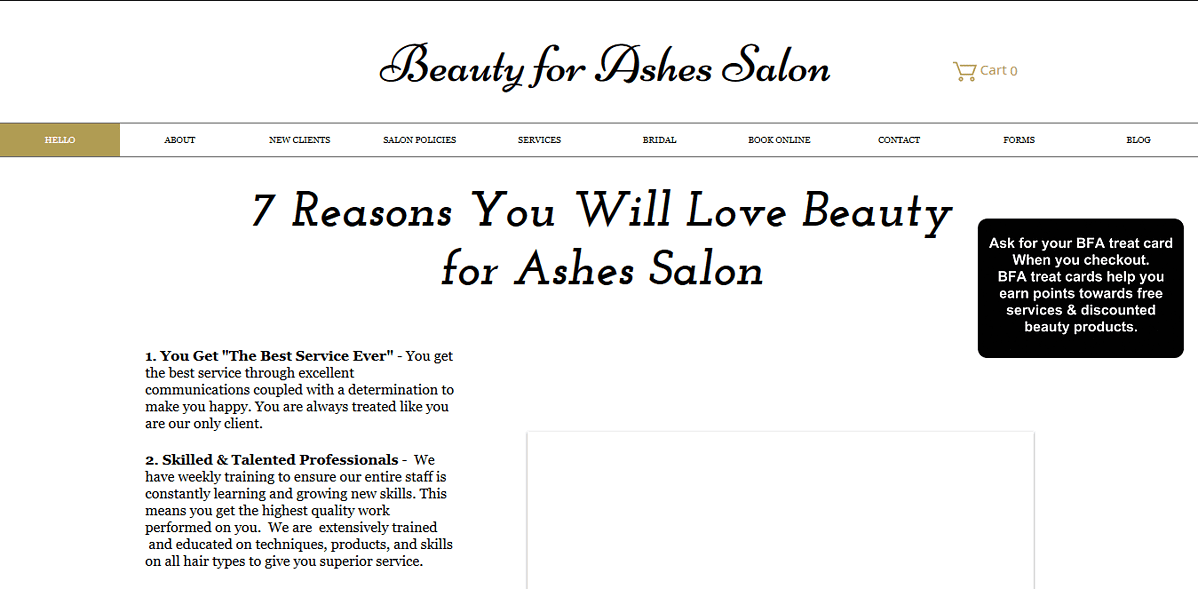 Event Coordinator – Bellafare
Event coordinators love to display their previous events on their websites. That's why a moving banner on the first fold is perfect for these event coordination websites. Bellafare is using that space pretty intelligently. It offers the new styles and concepts and even the new projects the company is working on. Apart from a simple and fast design, the website showcases a gallery of photos taken directly from its Instagram account. Moreover, the creamy white background of the website makes everything prominent and gives an elegant flair to it. Moreover, the site offers an easy-to-navigate layout for creative content and to impress potential clients.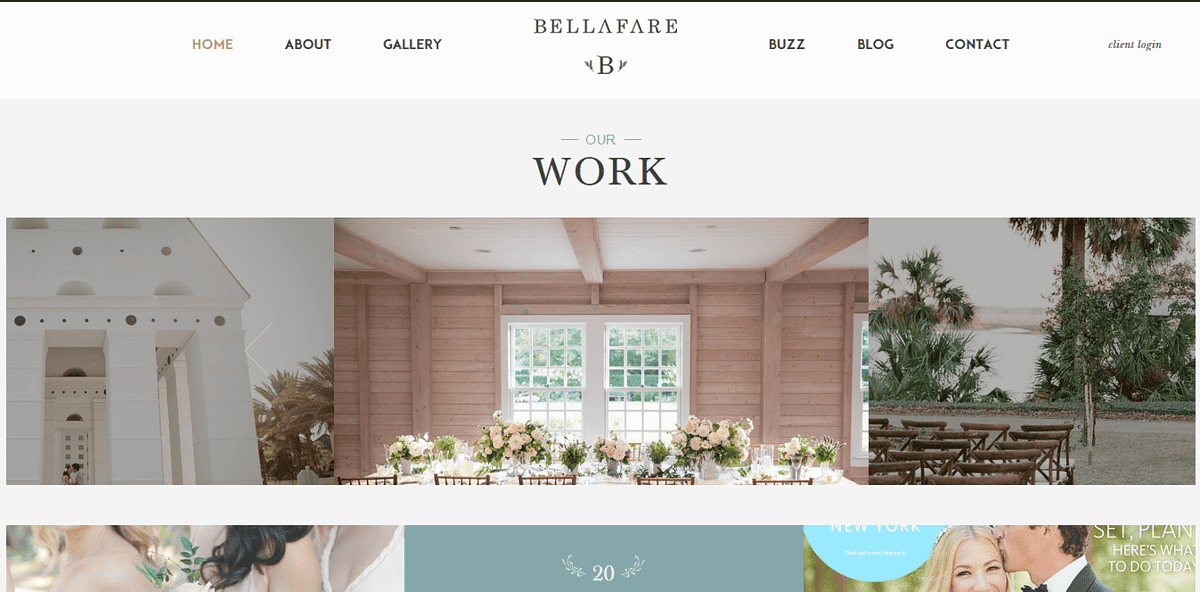 8. Tio Luncín
Videos on the homepage of the website are becoming a norm in 2019. This stylish Perúan food restaurant uses videos to give a new taste to website shopping. With an equally stylish website to match, Luchin uses a combination of videos, animations, and parallax effect to make its website visually appealing. Moreover, the website revolves around a particular theme, may be resembling the actual theme of the restaurant. Luchin's website is completely made on HTML5 and CSS3 and offers a swift speed and inspiration design.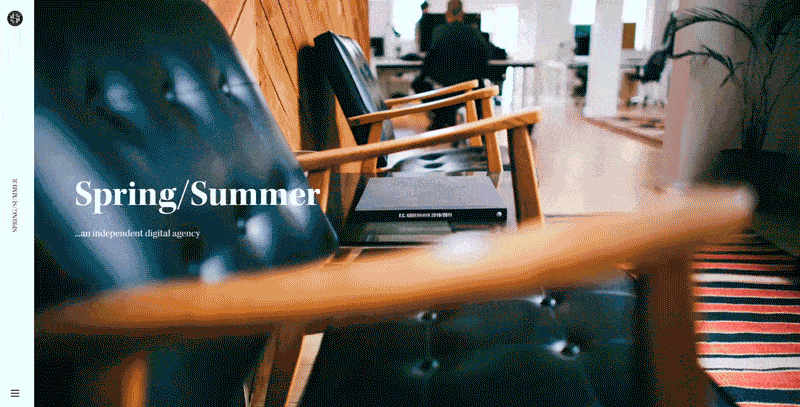 What is the purpose of a design agency if it can't reflect the same feel on its own website? This small Danish digital design agency just does that. With a neat animated scroll-down reel, it tells visitors about its services and portfolio. Another interesting aspect of the agency is its 'slash' concept. The slash design is particularly seen while changing the menu buttons. It makes use of html and css to its advantage and makes a vibrant display of images and animations.
Sergey is another interior design website that makes use of interactive images and videos to make itself stand out. Its gallery is right on the homepage and doesn't require you to move to the next page thanks to the banner design. The site also offers neatly added video clips and navigational patterns giving a luxury effect to the site.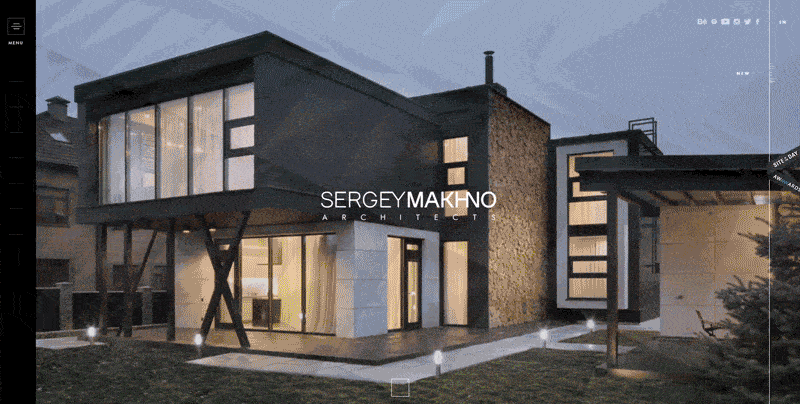 Inspired yet?
These are some of the best local business website designs that you should know of, so that you can make your own website stunning and memorable.
Ready to turn your own website into a design gem? Hire the best Web Development Company New York for your design and development needs.