There are two legitimate, easy-to-access ways to track a mobile number. The first way is by using a mobile number tracker, while the second involves using a phone lookup service.
Using a mobile tracker allows you to keep tabs on a phone's location in real-time. The mobile tracker uses the phone's in-built GPS, WiFi, and SIM card to track the phone's location.
A reverse phone lookup service allows you to find a phone's approximate current location by typing in the number. If you try this option, you have to deal with some disadvantages – such as not being able to track the phone's position in real-time.
To assist you in your tracking needs, we've gathered 10 of the best mobile number trackers in the market in this list post. You can track a mobile phone in less than 5 minutes with any one of the top entries here.
Part 1: Track Phone Number with Minspy
We think the best mobile number tracker is Minspy. It's a well-known phone monitoring solution that packs in an excellent location tracker. It's compatible with target Android and iOS smartphones and tablets.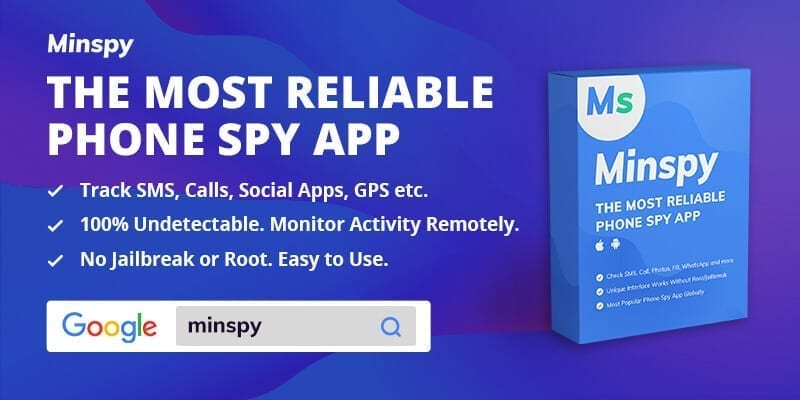 1.1 Minspy – Fast, Powerful, and Effective
Minspy packs in powerful location-tracking features, including a GPS cum WiFi tracker and a SIM monitoring utility. The app has a web-based interface via which you control the app and track the phone's location.
The Minspy brand name is reliable, with over a million downloads worldwide. It's been featured by top media channels like Life Hacker, TechCrunch, and Mashable. The app offers full privacy, as your personal details aren't stored online on its servers.
1.2 Minspy Transmits Data to Your Web Browser
How to track a phone number to find location with Minspy? It depends on the target platform, whether the phone is running on Android or iOS.
On Android devices, you install Minspy physically on the device. This is fast, easy, and safe. Once the app is installed, you can optionally hide it. The app then transmits location-related data to a web-based interface, which you can access from your web browser.
For iPhones and iPads, Minspy acts as a fully web-based solution. That means you don't need to install any software on the iOS device you wish to track. Minspy extracts the iCloud backup to bring you location-related activity. It's quick and invisible.
1.3 What Makes Minspy Number 1?
Why does Minspy make it to the top of the list? It offers several advantages few other location trackers can match and carries few disadvantages.
Pros
Minspy offers accurate location tracking
Minspy can not only track the phone's present movements, but it also keeps a log of the phone's movement history:
View the phone on a map: You can track the phone in real-time on a virtual map. The phone's past locations also appear as pins on the map. You can click on them for more information.
Check location logs: Minspy records the phone's movements in a location log. The details tracked are the phone's exact address, geographical coordinates, and time and date entries.
Use Google Maps: The Google Maps feature allows you to view tagged locations with Google's service. You can learn more about locations that way, and also use Google 3D Street View for more information about a location.
Monitor with geofences: The geofence feature can create a watched zone around any location. When the phone enters or leaves this zone, you receive notifications. It's a good way to monitor crucial areas.
Use a SIM tracker: The SIM tracker offers important information like the phone's IMEI number. It can also track the phone's location based on the cellular network.
The app comes with a stealth feature
If necessary, you can track the phone's location while remaining hidden. When you install Minspy on Android devices, you can hide the app. It's small, at about 2MBs, and doesn't have an app icon. It runs in the background without draining the battery.
On iOS devices, Minspy is a web-based app that runs without software. It doesn't work directly with the iPhone or iPad. As a result, it can't be detected.
You don't have to root or jailbreak
Minspy doesn't require rooting or jailbreak. Both processes are complicated, time-consuming, and can cause problems like data loss and malware infections. Minspy can be installed without either, though, making it suitable for tech beginners.
The app offers a full suite of phone monitoring features
Besides location tracking, Minspy can track phone calls, messages, social media apps, installed apps, calendar events, and web browser history. The app also offers advanced features like a keylogger, which can potentially capture usernames and passwords.
Cons
The target phone must be connected to the internet
If you use Minspy, keep in mind that it only works as long as the other phone has a data connection or is connected to WiFi. You can't track the phone if it hasn't connected to the internet for a while. Usually, this isn't a problem though.
It's not a free mobile tracker
Finally, you have to pay a monthly fee to use Minspy. You can track a single device for a month for about the cost of a DVD. There are free solutions out there that don't cost anything to use. On the flip side, they aren't always as reliable or discreet.
Minspy comes with a free live demo. You can try it out before you buy the app.
Part 2: Phone Number Tracker – Spyier
Spyier is often used by people looking to keep tabs on their loved ones when they're out and about, for example when traveling. The app comes with a superior stealth mode and can track the locations of any Android device.
Spyier is a powerful tool
Monitor any phone number from your phone or PC browser in real-time.
Get addresses, neighborhoods, cities, and other location-related information.
You must physically access Android phones
You have to physically install Spyier on Android devices.
Spyier is an excellent app with multiple features and a good reputation.
Part 3: Track a Phone Number with Spyine
Spyine is a location tracker for Android and iOS platforms. The app is easy to use and secure. It allows you to discreetly track devices. The app has a user-friendly design and multiple monitoring features.
Spyine automates location tracking
The app transmits location data to your web browser at regular intervals.
A geofence feature gives you notifications when the device enters or leaves a zone.
You can't find current location by phone number
You can't just enter a phone number and find its location.
Spyine offers powerful location tracking and a slick interface.
Part 4: Track a Cell Phone Location Online – Spyic
Spyic is a prominent parental control solution. The app is a favorite with parents who want to keep an eye on their kids. Of course, it's also used by other people. Spyic offers a multitude of features and is available at an affordable price.
Spyic is a solid solution
Spyic offers real-time location tracking.
The app comes with an intuitive, easy to use interface.
Spyic isn't meant for number tracing
You can't track mobile phone numbers just by entering them.
As the app is user-friendly and effective, it's easy to recommend.
Part 5: Mobile Number Tracker Online Free – Cocospy
Cocospy is one of the most well-known phone monitoring solutions in the market. A mobile tracker is one of the many features the app supports. You'll be able to track any Android or iOS phone in a jiffy.
Cocosopy is a hidden way to track a phone's location
You can track a phone's location while remaining hidden.
You get real-time location updates.
The app requires some initial investment
You get what you pay for, though. Cocospy offers a worthwhile array of features.
Part 6: Find Current Location by Phone Number with Neatspy
Neatspy allows you to track phones online. The app is very easy to install, requiring little in the way of technical skills. You can find the location of any Android or iOS device with Neatspy.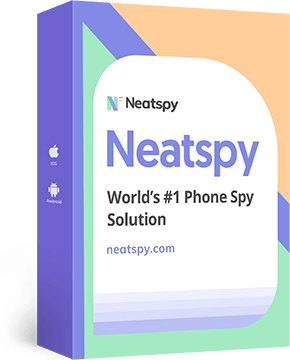 Neatpsy is a reliable solution
Neatspy can track phones and tablets in real-time remotely.
The app comes with a full suite of phone monitoring features.
An internet connection is necessary
The phone needs to be connected to the internet to transmit data.
The app is made by a respected company with a great deal of cybersecurity expertise. It's a solid, reliable app.
Part 7: Track Phone Number Location – Clickfree
ClickFree allows you to track any phone or tablet remotely. The app is compatible with Android versions 4.0 and up and all the latest iOS versions. There's a live demo you can try out before you download the app.
ClickFree offers many useful features
The app shows you the phone's address, neighborhood, and other details.
The app can track the phone's location history for a period of weeks.
You can't remotely install the app on Android
The app requires physical access to the target device on Android.
If you want to reliably track a mobile phone, you can't do better than ClickFree.
Wrapping It Up
That concludes our 7 best mobile number tracker recommendations. We suggest using any one of the first few entries for the best results, as they offer the most advantages and the least cons.