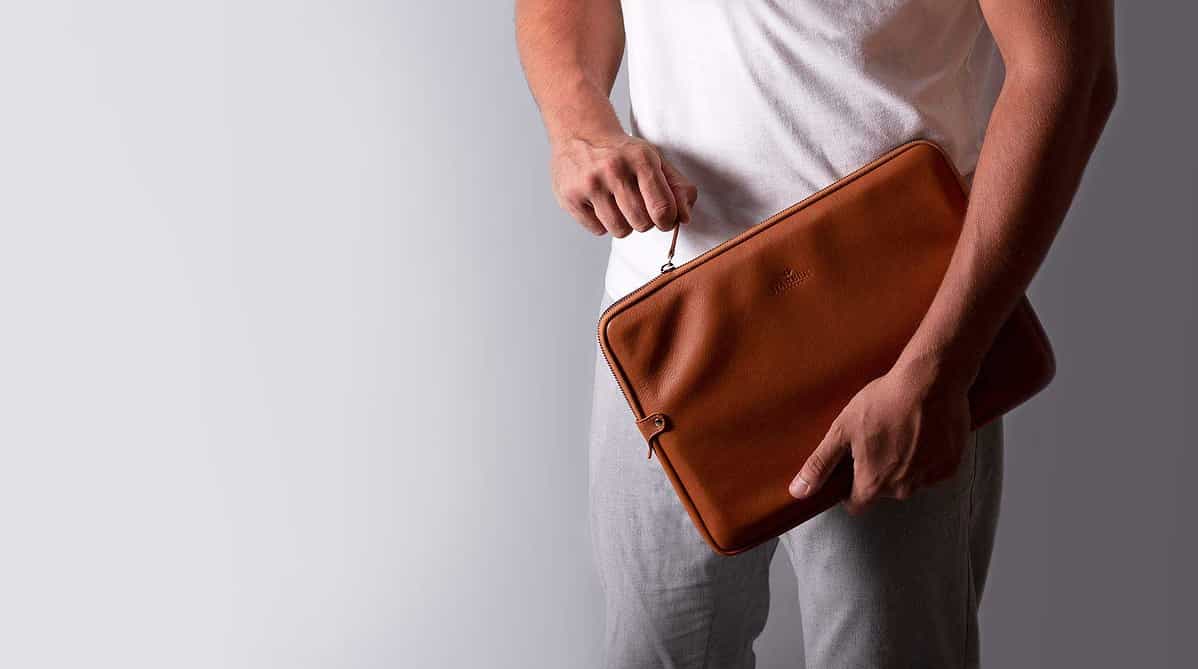 Harber London is a leather goods brand with high quality products. They are a family run brand based in London with a genuine passion for handmade leather goods. Their products are designed to reflect a unique point of view, a style, make the little stuff better. An incredible combination of high skilled craftsmanship, a touch from the heart and the finest materials available.
Trying obsessively to keep their designs as simple as possible, while ensuring that each product is truly remarkable and functional. Harber London create honest, high quality, functional products to help you carry better.
A special range of leather cases for laptop, iPad and iPhone devices tells almost all about the brand. Premium leather goods that ages beautifully, handcrafted with Premium Full-Grain Leather that ages with character, adding personality and a timeless touch as it wears out.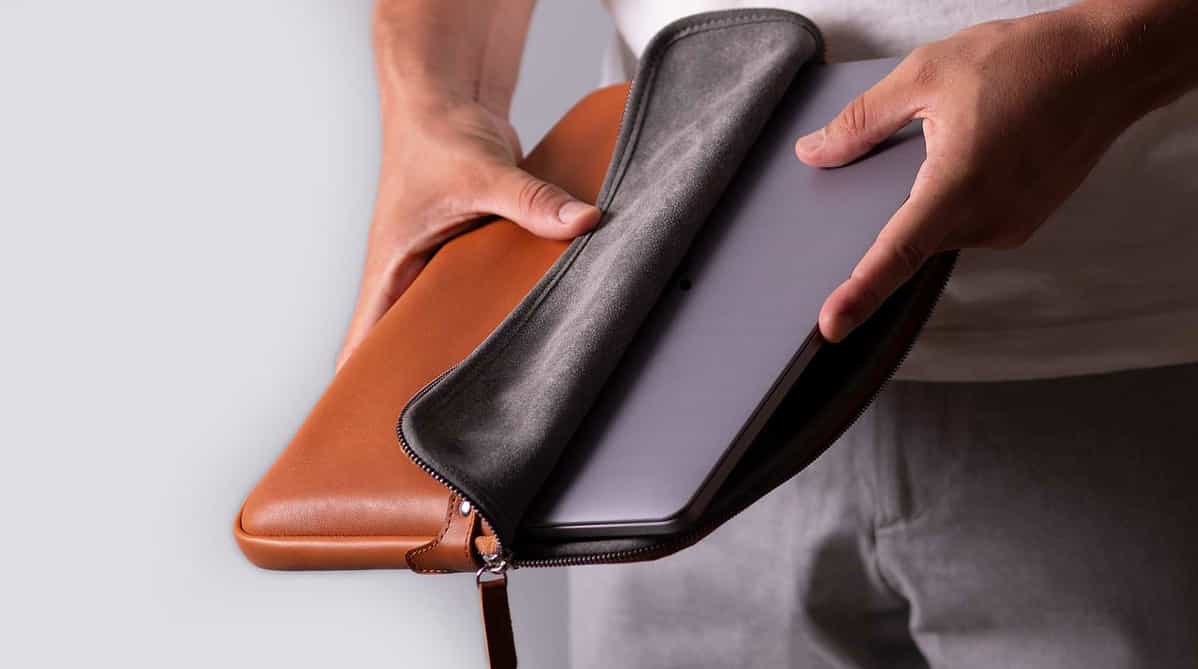 This leather covers are perfect for every size and digital device like MacBook Pro, iPad Air, iPad Pro, Kindle and more. Made from responsibly sourced, hard wearing premium materials to ensure that they last you a lifetime of happy service.
They come in different shapes and sizes for all carry needs and are handcrafted using natural, premium materials, covering the latest Apple devices, such as the new MacBook Pro 13″ and Macbook Pro 15″, the MacBook Air series, MacBook 12″ and some older versions.
These products have a functional, stylish and minimalist touch, it fits 13", 15" and 16"Laptops like MacBook Pro as well as Surface, ThinkPad, Dell XPS and other popular laptop brands. It also fits all iPad Pro models with their covers attached, from the iPad Pro 12.9" to the smaller versions.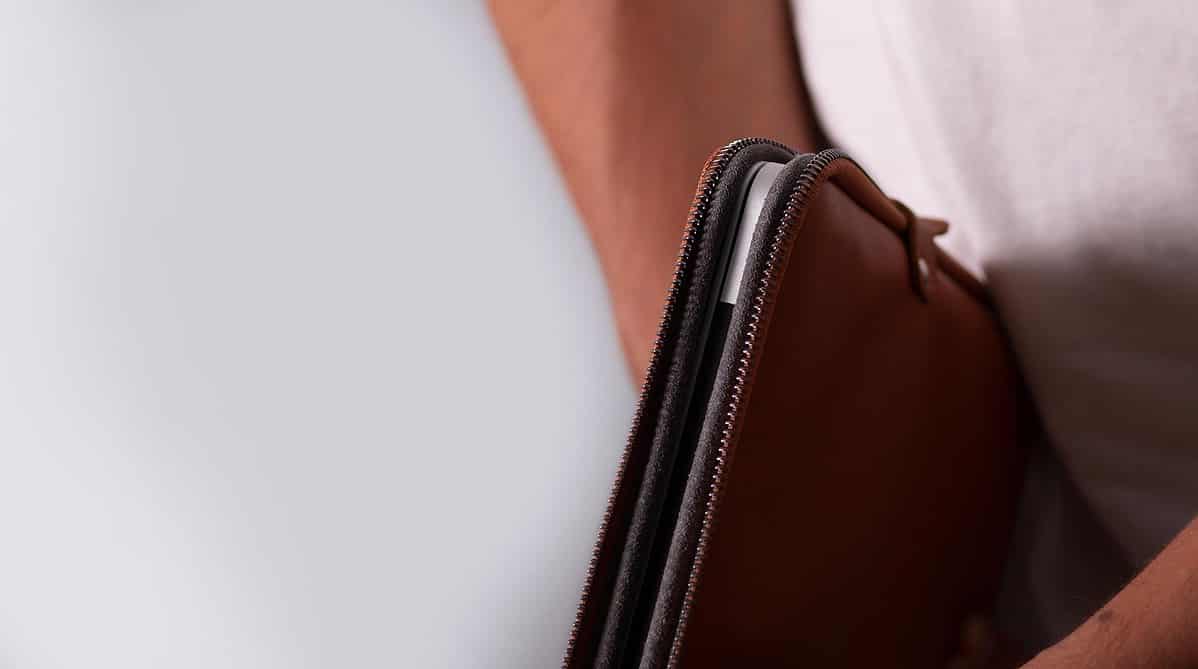 Timeless Approach To Design
The design of the laptop covers (and all their products), are made following a design vision, to create timeless products. This is why they combine expert craftsmanship together with clever product architecture and select the materials based on their durability, quality and feel. This ensures all our products are timeless and long lasting.
Functional IPad Cases Designed To Protect Your Device Without Compromises, In A Timeless Fashion.
Thoughtfully designed for the digital roamers, adaptable, versatile and with timeless aesthetics to ensure they're never out of fashion. A lot of care and attention goes into every design we make, juxtaposing traditional craftsmanship with the oldest natural materials to protect our beloved technology gadgets. Our iPad & Kindle leather sleeves fit all current tablets available: iPad Mini, iPad Air, iPad Pro 9.7" and iPad Pro 12.9" & Kindle sleeves, Kindle Paperwhite, and Kindle Voyage.
Making the leather cases in a way that allowed for extra comfort and functionality was a real challenge, we took months to develop it with only one thing in mind, your total comfort. Help you carry your laptop, tablet, cords, notepads and more comfortably.
All this leather covers are handcrafted using natural premium materials to ensure they last you for a lifetime. Combining traditional craftsmanship, clever product architecture and hard wearing materials makes this products unique.
Different Fits For All Carry Needs
The design of this laptop cases with different every-day carry needs in mind. A Slim fit to have your laptop protected inside tight backpacks or a Relaxed fit to carry your gear altogether, chargers, documents, cables, etc. This makes the Harber Laptop Sleeves versatile and are tailored to adapt to different every-day situations.
Visit www.harberlondon.com