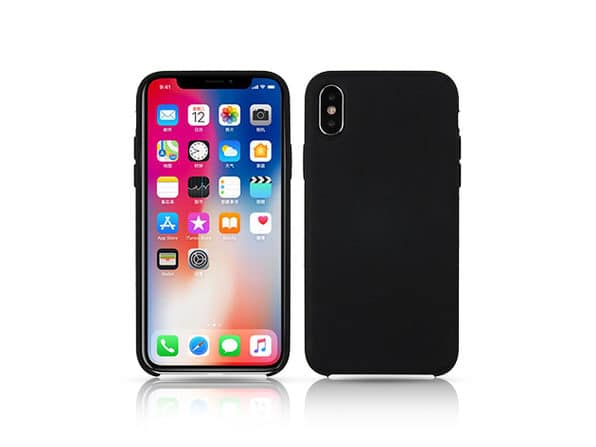 The new iPhone XR is a flagship device and it is being sold alongside the iPhone 11. The XR is essentially one generation old but it is still being advertised as an alternative for any new iPhones that are being released. The goal for Apple here is to try and reach as many new customers as they can with a low-cost option. The XR features a 7000 Series Aerospace aluminium frame that wraps around the glass casing. It is made out of the same durable plastic that you will see in the iPhone XS and it is available in six different colours. This includes red, white, black, yellow, blue and coral.
The Glass Body
When you look at the glass body, you will see that it comes with QI-wireless charging and it also has a high level of water resistance too. This keeps it safe from spills and splashes. The iPhone XR has a much bigger display when compared to the iPhone 8 Plus but it does have a much smaller body. This means that it sits right between the 5.8" iPhone XS and XS Max.
Great for Gaming
Apple have also worked hard to try and design a Liquid Retina display. This has been designed for the XR and there is no home button either. You have the swipe-based navigation system that comes with the iPhone X. This is great if you frequently use an online casino or even if you play games online in general because you will be able to navigate to just about anywhere you need without having to rely on the button at the bottom of the phone to exit the page. Having a bigger screen is especially useful if you find it hard to press the smaller buttons that are often associated with online gaming too because the screen is way more responsive.
Liquid Retina Display
Apple have called the liquid retina display the most advanced in the world. It's got support for 120HZ touch sensing and you can also tap it to wake it too. The wide colour is able to support a true tone match, and this makes the display cater to the ambient lighting in the room. Apple have also come out to say that the colour accuracy is remarkable and that it is something to be marvelled at too. Of course, the new LCD display does not support 3D touch, but Apple have introduced Haptic Touch features instead. This means that you will essentially do a gesture to make the action you want so that it is recognised on the phone.
No Touch ID
This phone does not come with Touch ID, but it does come with a TrueDepth camera system. This is able to provide you with a much higher level of facial recognition, and it also helps you to unlock your device much faster. It also comes with an A12 Bionic Chip, that has two different performance cores. This is faster than the A11 and it is also up to 50% more efficient too.