Amazon held a surprise event yesterday, which was jam packed with both hardware and software announcements. Primarily this was an Alexa/Echo event, talking about the voice assistant software as well as new forms of Echo hardware. Here are some of the top announcements to come out of the event.
Amazon Who?
Amazon kicked everything off with a mention that Alexa was introduced in 2014. So in four years we have gone from "Why does Amazon think they can make a voice assistant?" to "What can't Amazon turn into a voice assistant?" And so far the answer to the latter is that we don't know, because two of the announcements were a clock and a microwave that include Alexa technology in them.
Amazon Alexa Appliances
I'd like to start with the clock, actually, because while these two devices make a good punchline, they're the most interesting offerings so far. We have seen other speakers which happen to include Alexa, but it's always been a speaker. With the clock, you're adding Alexa but you don't have to find a place for the puck of a Dot or the cylinder of an Echo to live. By adding the tech to a clock or a microwave ($59.99), now Alexa is just part of the landscape.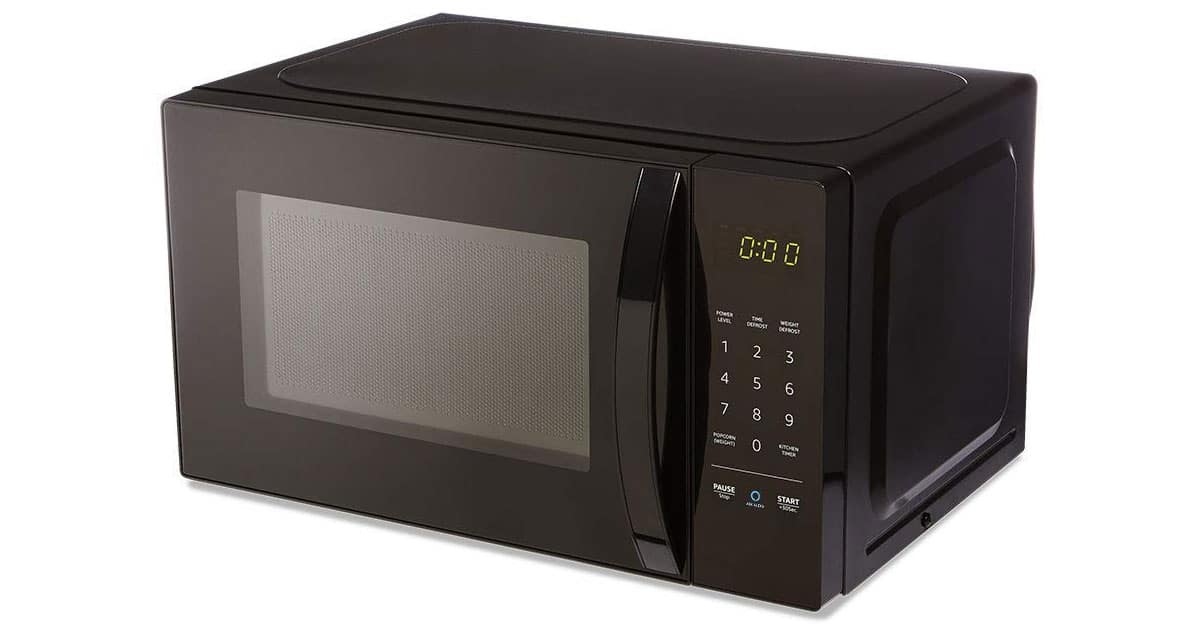 That being said, I am in no way endorsing the microwave's Dash Replenishment service, which Amazon pointed out would automatically reorder popcorn.
Echo Wall Clock is $29.99 on pre-order, the Amazon Basics Microwave is also up for pre-order at $59.99 (no ship date has been announced, just "later this year").
Amazon Smart Plug
In other smart home news, Amazon has also announced a new Amazon Smart Plug ($24.99), which uses a new technology called Wi-Fi Simple Setup that looks for existing devices and sends encrypted credentials to connect to the Wi-Fi. This way there's nothing you have to "do" in order to get up and running with new smart home technology.
Amazon wants to bring this to anyone who wants to use it as part of their own devices to make setup easier for new smart home users. There is a public preview of the SDK for anyone who wants to take a look, and new APIs are available to developers who want to implement them.
It remains to be seen how seriously Amazon took security for any of these devices, or if the company has truly addressed Alexa's ability to send your recorded conversation wherever it wants.
Echo Devices
Other announcements were related to Echo devices. Updates to the Echo Show and Echo Spot were announced, and new a/v equipment that helps get even more Amazon hardware in your house. You can now get a subwoofer which is supposed to connect to new Dots and create a nice surround experience, and the Echo Link and Echo Link Amp which give you some additional inputs to hook up other hardware to your TV or sound system.
There is also the Echo Input, a new microphone-only device which allows you to use an 1/8″ jack or Bluetooth to add Alexa to your existing speaker setup for $35. This means if you already have an existing sound system, Amazon is still finding a way to integrate Alexa whether or not you're on board with their speaker offerings (I'm looking at you, HomePod).
Echo Auto
One of the last things to be mentioned was Echo Auto, which is currently an aftermarket hardware setup you can get by applying for an invite, but will be technology integrated into cars directly starting with 2019 models from Lexus, Toyota, and Audi.
It will be interesting to see how these new devices are adopted and what impact they have on the other voice assistant setups. Right now there's still no other voice assistant with a screen, no other assistant is available on more devices, and no other assistant at this point is interested in being so ubiquitous it gets integrated into non-speaker devices around the house. Much the same way the best camera is the one you have with you, the best assistant is the one you don't have to think about.