Apple and GE announced a significant partnership Wednesday. Apple will release an iOS software developer kit (SDK) for GE's Predix analytics platform for industrial Internet-of-Things (IoT) applications. And then, buried way down at the end of the press release, the two companies said GE would move its massive work force of 330,000 employees to iPhone and iPad, and promote the Mac as an option, too.
For its part, Apple will promote Predix as the go-to solution for industrial IoT needs. Speaking of which, industrial IoT refers to areas such as machinery that reports in on itself. The example Apple used in its press release would be a wind turbine that reports problems through iPhone notifications, or remote monitoring apps on iPhone or iPad. Predix enables such things, and now it will be embedded directly into iOS.
A Very Big Deal, Indeed
For an idea of big this is, check out the image below. It's a GE promotional image for a Predix app of some sort, but it's running on a Windows tablet. You'll find lots of Windows devices in GE's Predix press releases, but now the company is moving to iOS.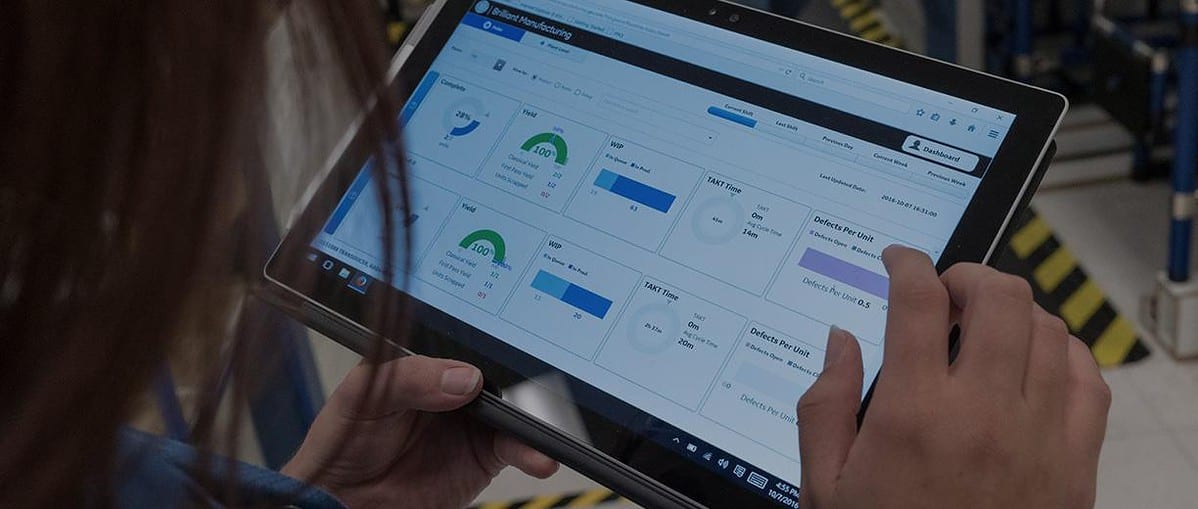 And this doesn't just effect GE's large work force, it effects everyone GE works with. Which is essentially everyone. Construction, energy, governments, military…GE has a massive footprint on the world's economy.
"Together, Apple and GE are fundamentally changing how the industrial world works by combining GE's Predix platform with the power and simplicity of iPhone and iPad," Apple CEO Tim Cook said in a statement.
GE chairman and CEO John Flannery said, "Our customers increasingly need to arm their workforces through mobility. Working together, GE and Apple are giving industrial companies access to powerful apps that help them tap into the predictive data and analytics of Predix right on their iPhone or iPad."
All of which is a giant step up for Apple in the industrial—and to a lesser extent, enterprise—markets. GE is hugely important in the world of industry, and this could make Apple the de facto mobile platform in that market.
One More Thing
That said, I was struck most by what was almost a footnote, the last paragraph before boilerplate corporate descriptions. Here's the note:
GE will standardize on iPhone and iPad for mobile devices and also promote Mac as a choice for its global workforce of more than 330,000 employees. Apple will promote GE's Predix as the industrial IoT analytics platform of choice to its customers and developers.
There was a time when Apple watchers gobbled up news like this, back when Apple was "beleaguered." Surely those days are long gone, but this still a big score for Apple. I'm especially thrilled at the Mac news. It wasn't as all-inclusive as the move to iPhones and iPads, but the potential for Mac sales at a company that size is enough to move the needle a little for my favorite computing platform. So yay!
And, as noted at the top of the piece, GE is a big winner here, too. Being part of iOS gives the company a leg up, the kind of leg up that only IBM has enjoyed heretofore.