After months of hype, Apple Music's Carpool Karaoke The Series is finally here and it kicks off with James Corden and Will Smith. That's a powerhouse duo, but are they enough to usher in Apple's second original series with more flash and staying power than the tepid Planet of the Apps? Read on to find out.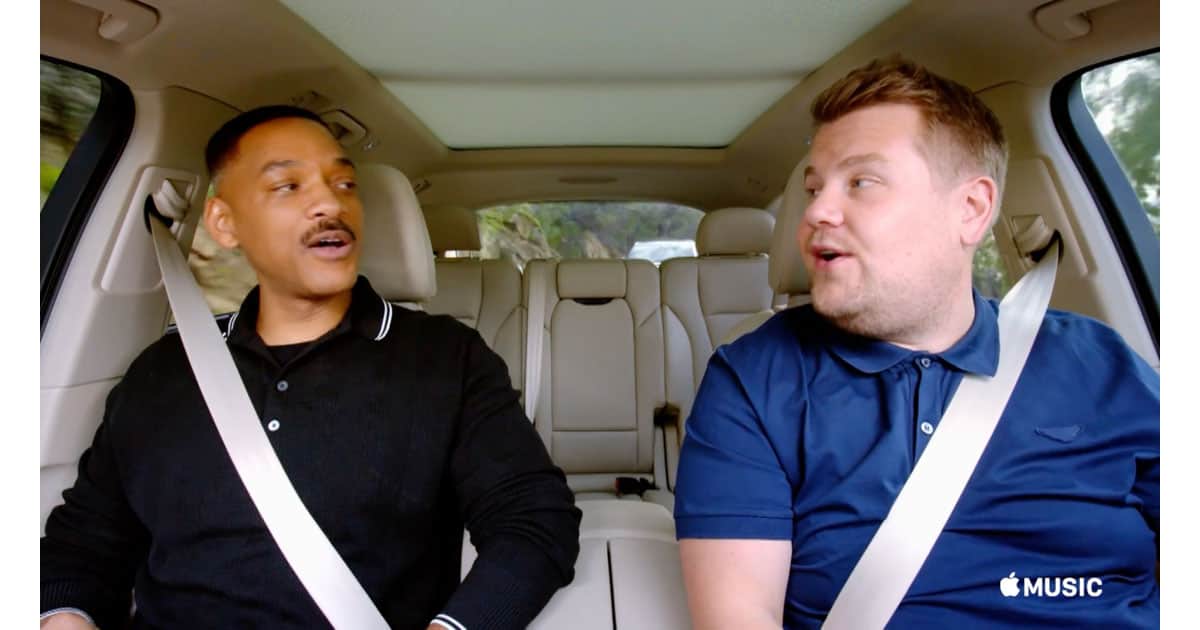 After watching plenty of Carpool Karaoke segments on The Late Late Show with James Corden over the past couple years I had high expectations for the stand alone version on Apple Music. Just like I did for the first episode of Planet of the Apps, I made a big bowl of popcorn and sat down to watch the show and hopefully be entertained.
With Planet of the Apps, the best part was the popcorn I made. With Carpool Karaoke The Series, it was a nice supplement to a fun 20 minute ride.
For the handful of you who aren't familiar with Carpool Karaoke, it started as a segment on The Late Late Show with James Corden where he would drive around with different celebrities. They'd sing along with songs together and he'd ask questions in a chatty conversational style instead of a traditional interview.
The segment included guests such as Adele, Stevie Wonder, Madonna, Tim Cook, and even then-first lady Michelle Obama. It became popular enough that Apple decided it would make a nice fit as an original Apple Music series and a potential draw for new subscribers.
The Apple Music version of the show premiered with James Corden as the host and Will Smith as his guest, which gives it a familiar feel since Corden always drives in the Late Late Show segments. They start off strong rapping together and are clearly having fun. Just like more recent segments on Corden's late night talk show, they occasionally hop out of the car and do something else—like crash a wedding photoshoot.
Considering the show is a longer version of the Late Late Show segment, it's no surprise it feels pretty much the same—just longer. The pacing is fine, the banter is casual, the editing keeps the show moving forward, and it feels just as contrived as the original.
Carpool Karaoke: The Future
The big question is how well will the following weeks hold up without Corden. He's the heart of Carpool Karaoke, and his genuine happiness gives the show its charm. With other people in the driver's seat—both literally and figuratively—it'll take some serious chemistry to keep the series fresh and compelling.
Upcoming episodes include Sophie Turner, Maisie Williams, Queen Latifah, Jada Pinkett Smith, John Legend, LeBron James, Miley Cyrus, and more. We'll know in the coming weeks if they're they're capable of carrying the show.
Each episode runs between 15 and 20 minutes, so they aren't a major time commitment. They also aren't overly deep, so they aren't a major brain commitment, either.
Carpool Karaoke is a fun diversion, and if you like the Late Late Show segment it's based on you'll most likely enjoy this version, too. The show isn't going to win any awards, but it doesn't need to; it's just a fun 20 minute romp and totally worth the popcorn I made to watch it.