Apple on Tuesday guided December quarter revenue higher than the year-ago quarter, the first time in four quarters that Apple would beat year-over-year sales. That guidance is a mixed bag of good news and meh news, and it's complicated by a number of factors.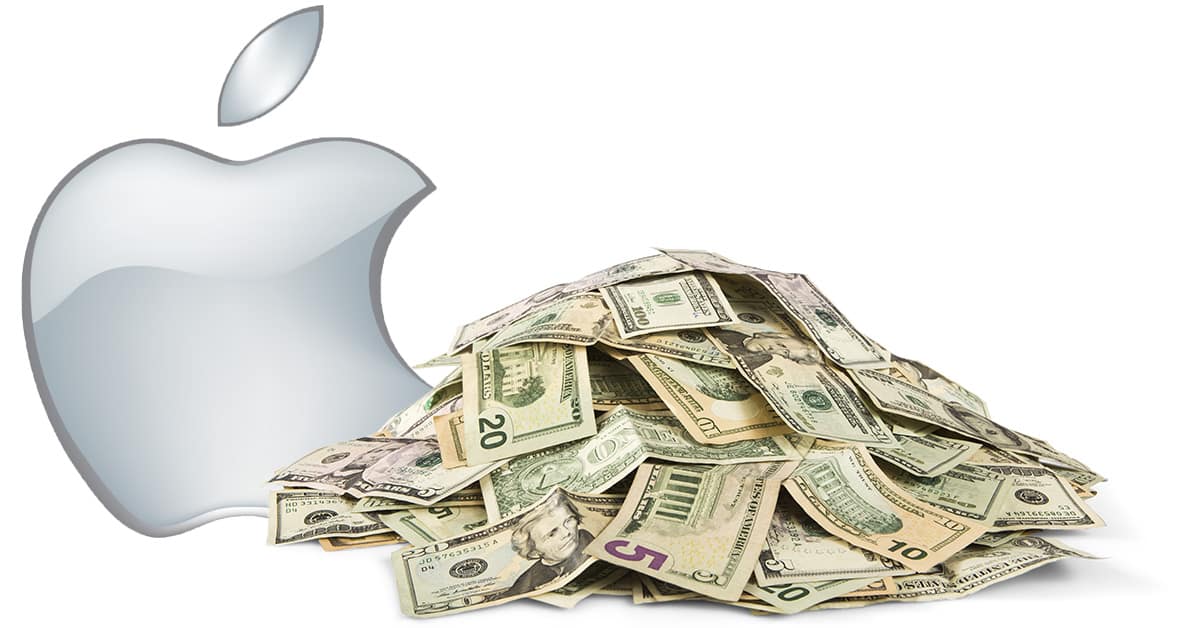 Growth Is Good (to Investors)
The most important bit is that growth is good—it's what investors want to see in most companies. If Apple does return to growth in its fiscal first quarter of 2017, it will reverse a full year of year-over-year declines.
To be sure, it's tepid growth. Apple guided for revenues between $76 billion and $78 billion, roughly $76 billion to $78 billion more than I will personally earn during the quarter. In the grand scheme of things, it's a crap ton of money no matter how you slice it.
But, that would compare to $75.9 billion in the December quarter of fiscal 2016. So it's growth, sure, but it's not a lot of growth. At the high end of Apple's guidance, it would represent a 2.8% increase in sales. That's less than the rate of inflation, and doesn't come close to making $AAPL a growth stock.
That Extra Week
Another factor is that Apple has an extra week in this fiscal quarter. Apple will be comparing 14 weeks of sales this year to 13 weeks of sales last year. A 2.8% increase in sales in 7.6% more time isn't going to earn most people a gold star on their refrigerator.
But The Exchange Rate?
Apple CFO Luca Maestri noted that the U.S. dollar has gained 15% in value over the last two years, saying:
In the last two years,the U.S. dollar has appreciated by 15% over the basket of currencies where we do business. We're a company that generates two-thirds of our revenues outside the United States. 15% appreciation of the U.S. dollar. On a year-over-year basis—just '16 over '15—was 340 pips impact from foreign exchange.
In other words, Apple measures its sales in dollars, and it's getting fewer dollars for most of those outside-the-U.S. sales than it used to get.
When you factor that in, Apple's guidance looks a lot prettier. It's nuanced and it's mainly the sort of thing that analysts and number crunchers would pay any attention to, but it's real. For most people, Apple's sales growth has effectively stalled and is in need of a new driver.
Bottom Line
At the end of the day, an increase in sales is almost always better than a decrease in sales. That's really all there is to it. It's not going to send the company's stock rocketing higher again, but does help firm up $AAPL's fundamental value.
*In the interest of full disclosure, the author holds a tiny, almost insignificant share in AAPL stock that was not an influence in the creation of this article.