page 2 – Health Care, Apple Park Tours, and Other Notes from the Apple Shareholder Meeting
Health Care Opportunity
Tim Cook was also asked about previous comments he's made about medical reimbursements being an opportunity for Apple. A lot of what he said echoed past comments, but he really focused on what he said was dysfunction in the current system.
According to Mr. Cook, the medical industry incentivizes the wrong thing. He said companies sit around trying to think of products and services where they can get reimbursed by government mechanisms (like Medicare or Medicaid). That's not really the full story, as getting reimbursed by insurance companies is the flip side of that same coin.
Apple, said Mr. Cook, had the unique opportunity of being able to make products and services where they get paid directly by the customer. Think the activity rings on your Apple Watch, or the much-rumored non-invasive glucose monitoring the company is working on.
He said the current system often doesn't incentivize companies to make things that are good for consumers, while Apple can.
Mr. Cook also used this opportunity to talk about mobile payments, Apple Pay, and Apple Pay Cash. He said mobile payments have grown slower than he thought they would, and noted that China and Russia lead the world on adopting these technologies. Apple Pay and Apple Pay Cash, he said, are well positioned to do the same in the developed world.
No Tour For You!
Make no mistake about it: Apple Park is Destination Architecture. That means it's the kind of building tourists will travel to see. Like the Empire State Building or the Sydney Opera House. One shareholder asked when he'd be able to get a tour.
What followed was a light-hearted response about how the Apple Park Visitor Center was specifically designed to let people visit without getting in the way. Mr. Cook was a little nicer than that about it, but he said to much laughter that keeping secrets was already one of the hardest parts of his job. The implication was that having tourists running around all over the place wasn't going to make that any easier.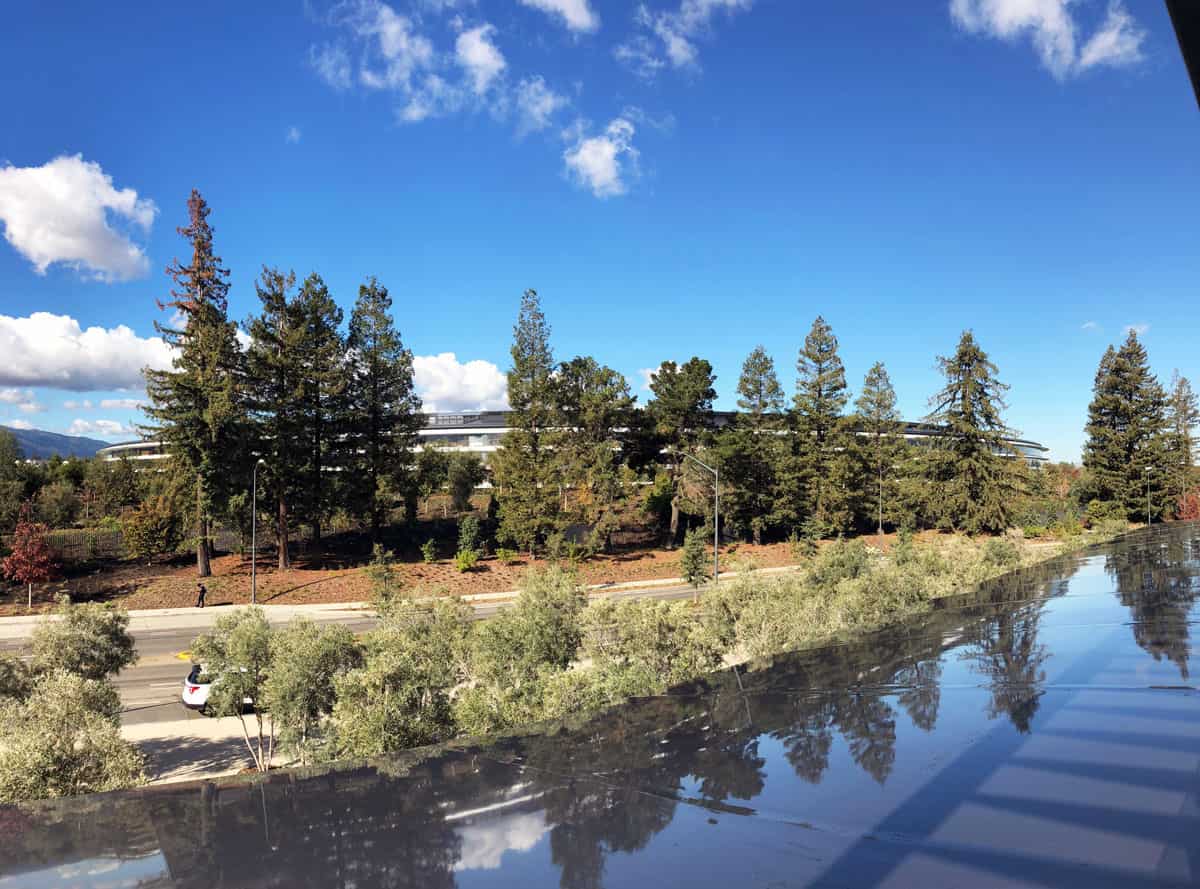 Other Notes from the Apple Shareholder Meeting
Apple's board of directors won overwhelming support from shareholders. Even Al Gore, the punching bag of conservative activist shareholders in the past, won shareholder approval with more than 96% of shareholders approval. That said, his was the second lowest vote. Andrea Jung won reelection with just over 95% of the vote.
Two progressive activist shareholder proposals—one calling for shareholder-chosen members of the board, and the other calling for the creation of a Human Rights Committee—were defeated. The first received 32.2% of shareholder votes, while the second received just 5.56% of votes in support.
In general, it was a love fest for management and the board of directors in the meeting, with calls for a standing ovation and numerous compliments offered.
*In the interest of full disclosure, the author holds a tiny, almost insignificant share in AAPL stock that was not an influence in the creation of this article.