On Tuesday, Wikileaks published a cache of leaked documents some argue is more damning than Edward Snowden's NSA leak. Wikileaks called the CIA documents "Vault 7," a trove of 7,818 pages and files disclosing cyber weapons and hacking tools. Among other revelations, the one making the biggest headlines is that the CIA worked extensively on iPhone hacks.
CIA Leak Targets iPhones
It should come as no surprise that a government agency wants to hack into smartphones. It appears as though the CIA has dedicated teams working to break into Apple products like iPhones, iPads and even AirPorts, which is Apple's line of routers. Although the iPhone only has a 15% market share, it's a smartphone favored by "social, political, diplomatic and business elites."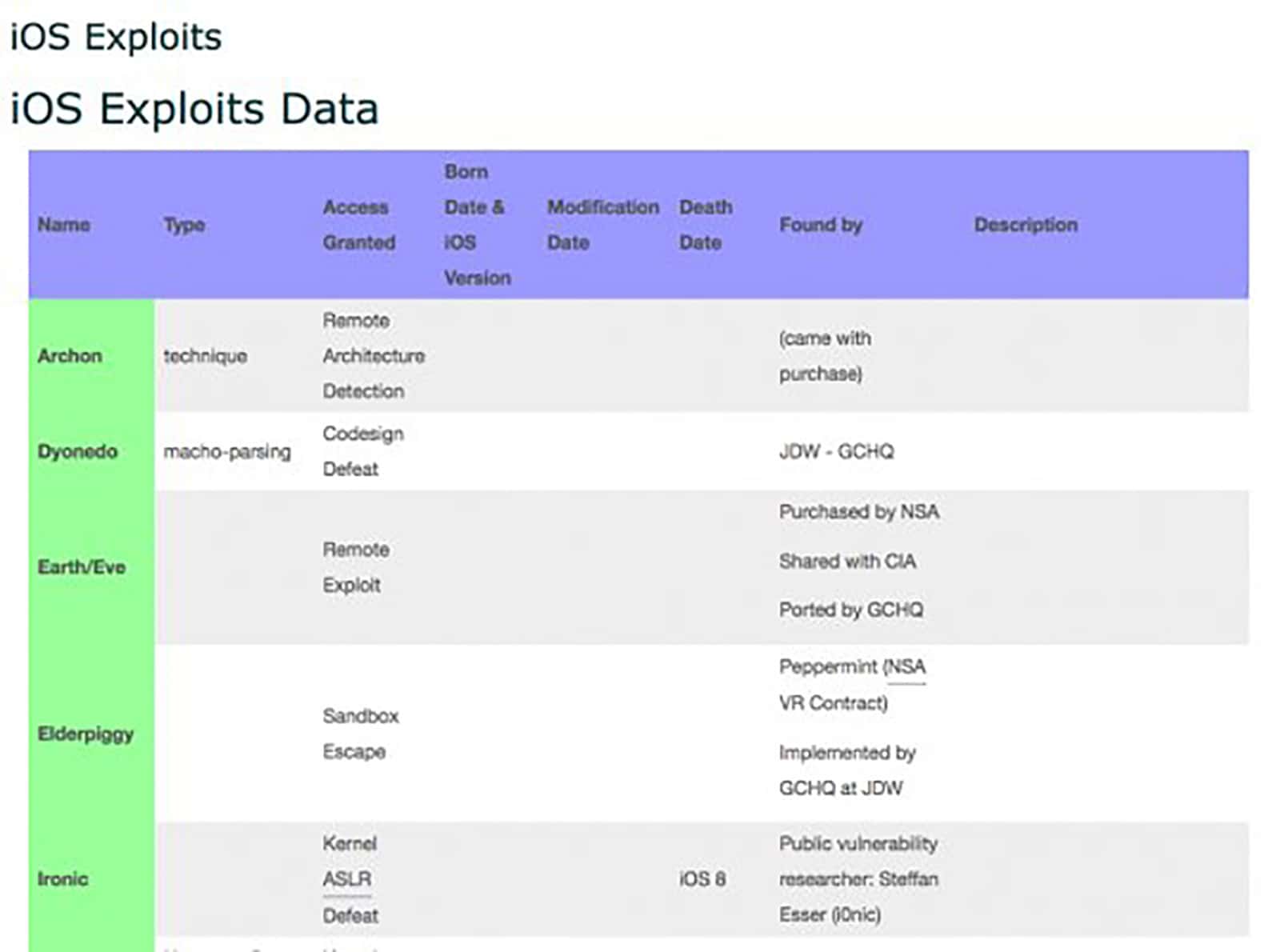 The Mac Observer received a statement from Representative Todd Lieu (L.A. County), a member of the House Foreign Affairs and House Judiciary Committees. He also happens to have a degree in computer science, one of four CS degrees in Congress. He says:
WikiLeaks' alleged release of thousands of documents describing the CIA's hacking capabilities is of monumental concern. The group claims the CIA managed to bypass encryption on secure messaging apps like WhatsApp and Signal and developed code to turn cellphones, computers, and televisions into listening devices…As a computer science major, I am deeply disturbed by the allegation that the CIA lost its arsenal of hacking tools. The ramifications could be devastating. I am calling for an immediate congressional investigation. We need to know if the CIA lost control of its hacking tools, who may have those tools, and how do we now protect the privacy of Americans.
Is Your iPhone Vulnerable?
Wondering whether you're vulnerable to these hacking tools is probably the first thing on everyone's mind. In an article by Business Insider, security professional Will Strafach says it might not be a concern for Apple customers.
So far, there is zero cause for concern. They definitely have vulnerability research (looks very similar to my own company's internal wiki), but nothing which should be of any concern to a user on the latest iOS.
In other words, the most important step you can take is to update to the latest iOS version, if possible. Apple regularly releases bug and exploit fixes in almost every version of its operating systems. On your iPhone or iPad, go to Settings > General > Software Update to see if you have the latest update.