Privacy and encryption are serious concerns. This is especially true in light of the recent Wikileaks Vault7 release. The government clearly doesn't believe we should have absolute privacy, since FBI Director James Comey says it doesn't exist in the United States. We've examined some options for encrypted email on macOS. Now, how can we try to ensure the email communications from our iOS devices stay private? Let's take a gander at a couple of options for encrypted email on the iPhone and iPad.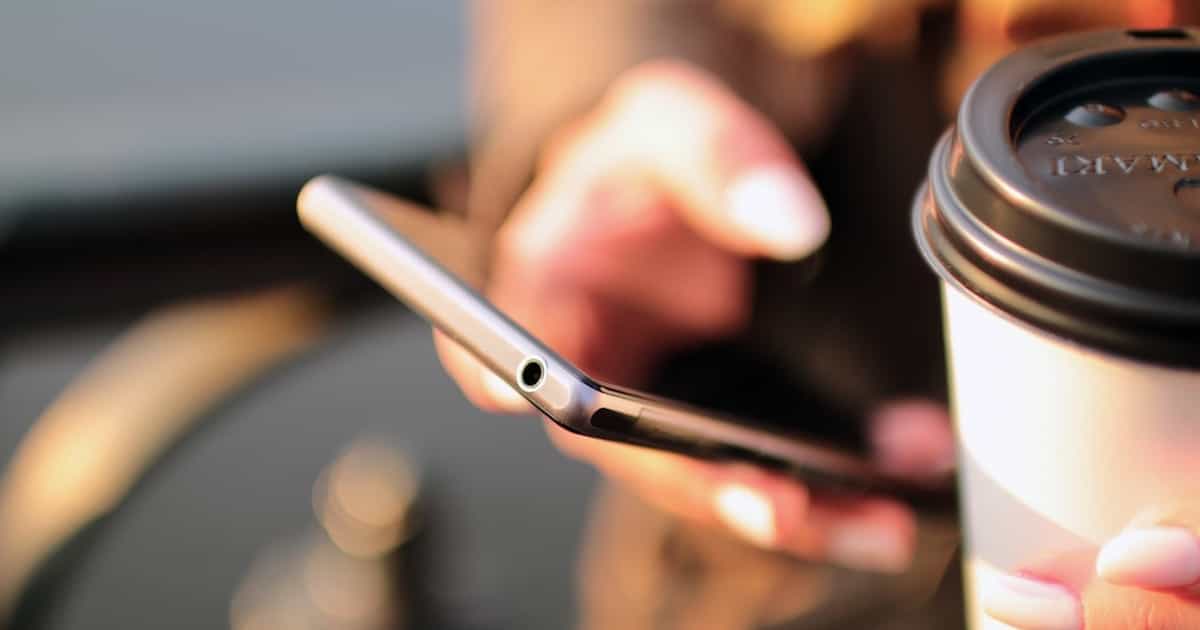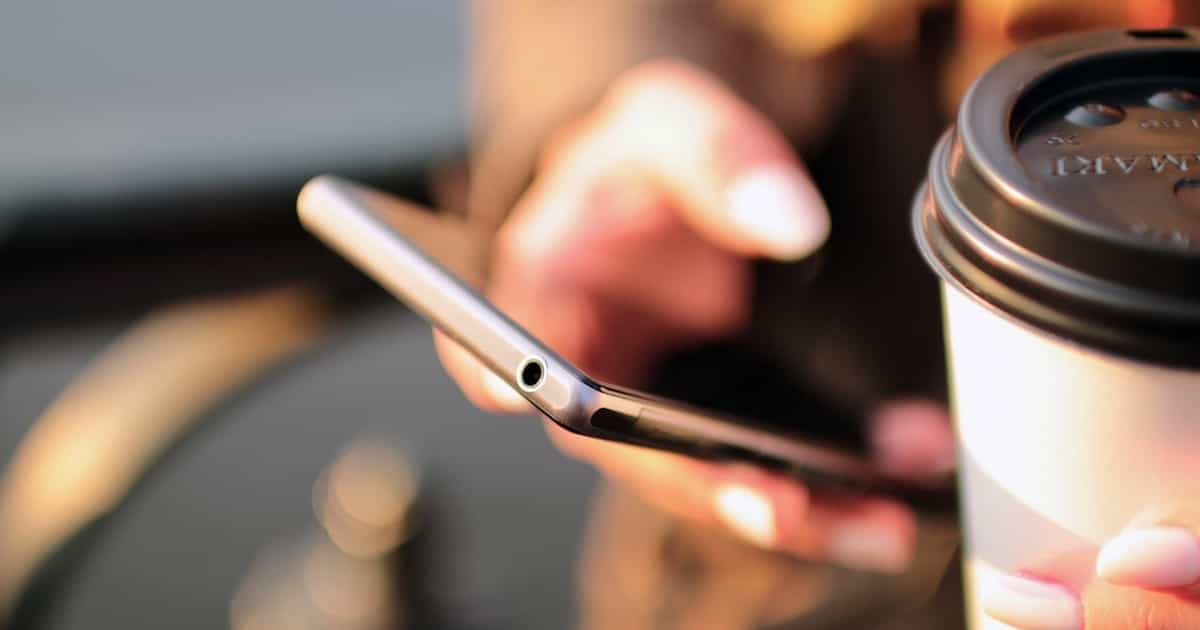 The Built-In App Is a No Go
For whatever reason, Apple hasn't made it as easy to send and receive encrypted email from Mail for iOS as it is on the Mac. The whole process is cumbersome and often doesn't work. So, let's just move on to options that do work, shall we?
Try ProtonMail for Encrypted Emails
One free option for the iPhone and iPad is ProtonMail, a service and free app based in Switzerland. ProtonMail offers end-to-end encryption of all of your email, and it's easy to use. Emails are stored on ProtonMail's servers encrypted, and the company can't decrypt them. AES, RSA, and OpenPGP are used to keep everything secure.
There are several account options for ProtonMail. The free account uses the @protonmail.com domain, has 500MB of storage, and limits you to 150 messages per day. For the Plus account, costing US $4 per month, you get 5GB of storage and can send up to 1,000 messages per day. You can also use your own domain, with up to five email aliases. If you need even more, ProtonMail's Visionary account is $24 per month. It includes 20GB of storage, up to 50 email aliases, support for up to 10 domains, and no sending limits.
If you use ProtonMail to send to other users of the service, it's all seamlessly encrypted. When you send to external recipients, you will need to set a password to encrypt the message.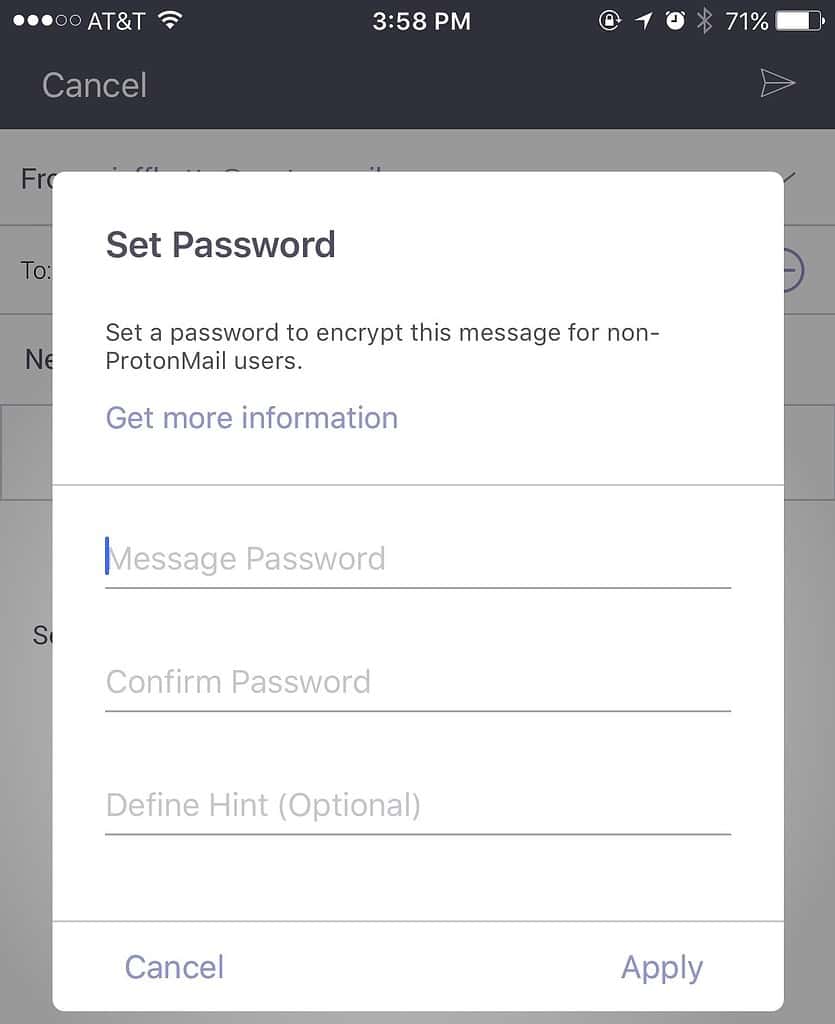 Your recipient will then get a link emailed to them. They click the link, enter the password, and view the email.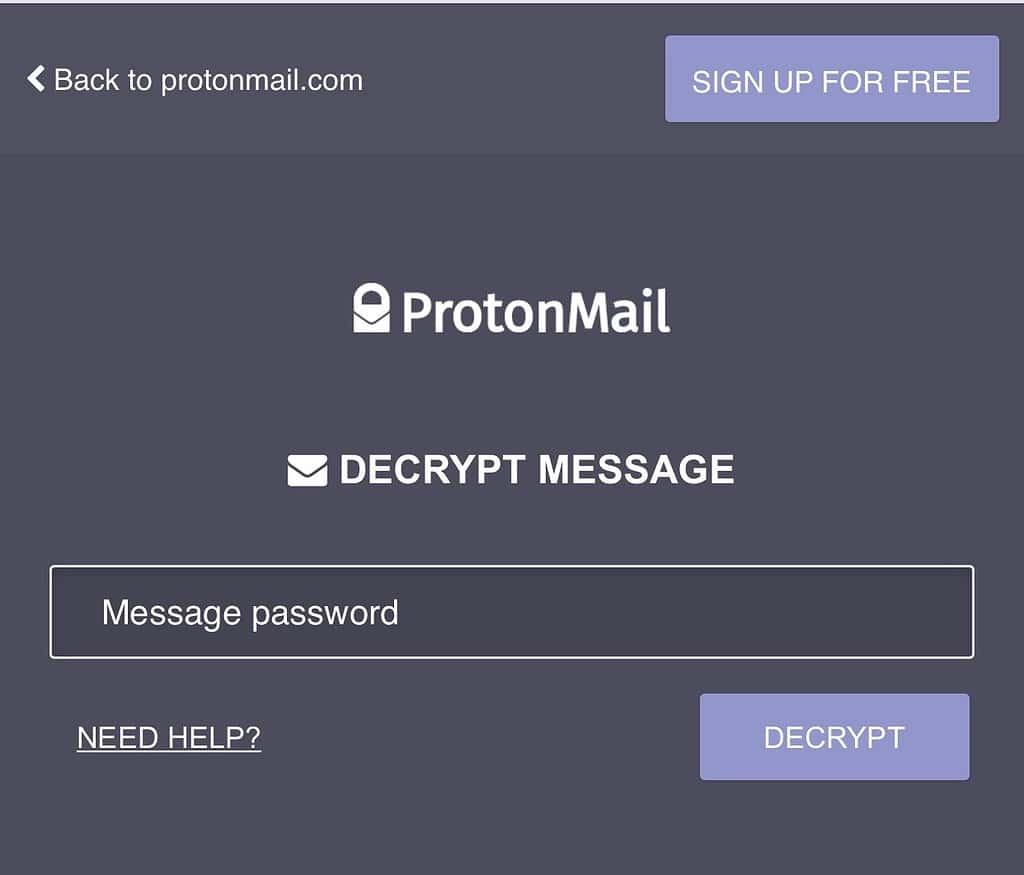 ProtonMail works pretty well, and doesn't require technical knowledge of keypairs and all of that jazz.
Next: Free Inky and iPGMail