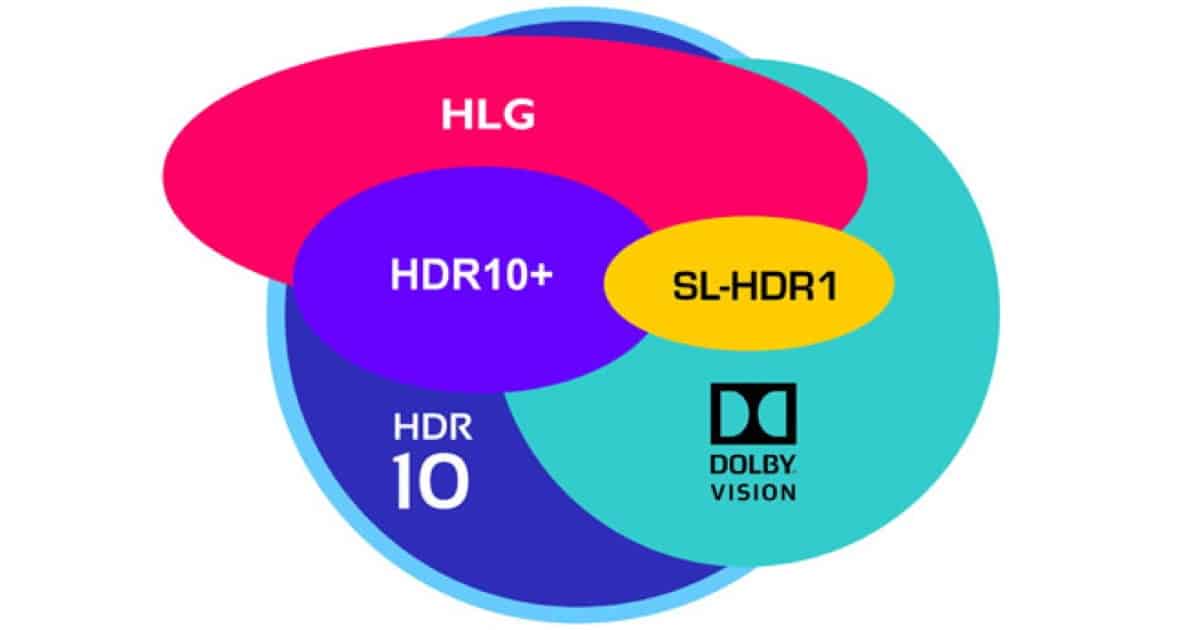 If you're in the market for a new 4K/UHD TV, an understanding of High Dynamic Range (HDR) is essential to make sure all your equipment is compatible. HDR is what sets 4K/UHD systems apart. It's not available on High Definition (HD) TVs.
There are two approaches to the subject. The first is a technical understanding, to some degree, about what HDR is, how it works, and the benefits to the viewer. For example:
[Understanding Apple TV 4K, HDR and Dolby Vision ]
The second approach is to understand which TV, peripherals, streaming services, broadcasters and movie studios support which formats. This will help in the selection of equipment, content and services.
The HDR Venn Diagrams
Recently, I wrote some Apple TV buying advice.
[What to Know Before Buying an Apple TV 4K ]
There, I showed the HDR ecosystem Venn diagram that Yoeri Geutskens has been developing over the years. But it's gotten very complex and hard to read. Author Geutskens recently released a major reworking of this diagram, splitting it up into eight diagrams that are much easier to read. Geutskens writes:
It started out so simple – a venn diagram with just two circles. I started it because I specialize in making complex information surveyable. The idea came from a chart I maintained years ago when I was a Product Planning Manager for DVD Recorders at Philips Consumer Electronics, in the middle of the battle between DVD+RW, DVD-RW and DVD-RAM.

I've decided to split the HDR video chart into eight separate ones because the single chart got too cluttered and too confusing.
Here's the article showing his new work.
Along the way, you'll also pick up a lot of details when it comes to 4K/UHD/HDR.
Note we're talking here specifically about HDR video, because HDR in still photography usually means something different; a set of techniques that typically still results in an SDR image that can be displayed on an SDR screen. Techniques typically based on exposure synthesis, enhanced with proprietary techniques such as Apple Smart HDR and Google HDR+. Beware of that latter name; there are several companies using "HDR+" for very different things.
See what I mean? Author Geutskens is an expert, and I've learned a lot from him. Check out his fabulous article, linked above,