Hewlett-Packard has announced the Z2 Mini, a powerful but compact desktop computer aimed at technical and creative professionals in CAD, finances, OEM and education. With the option for an Intel Xeon quad-core E3-1200v5 (or CORE i3/i5/i7), up to 32 GB of RAM, Linux and Windows 10 support and a model with support for six displays, the Z2 Mini can meet the needs of many professionals on the desktop who don't need the highest performing Z workstation. Most importantly, it's HP's concerted effort to exploit a vacuum Apple has created on the desktop.
The HP Z2 Mini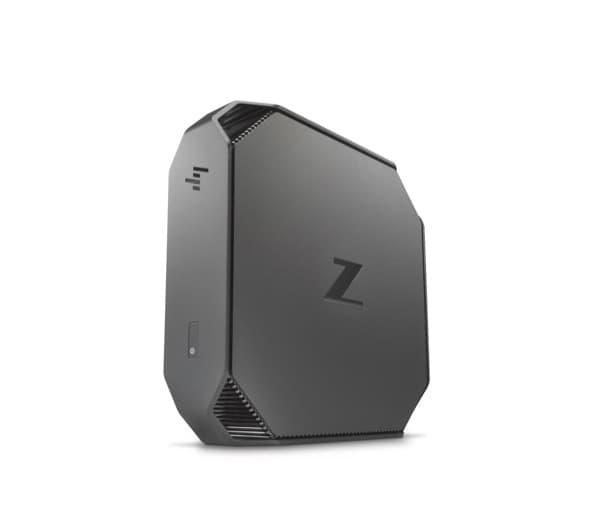 Full technical details and pricing for the HP Z2 Mini are not yet available on this day of announcement. What's clear at this time is that HP believes that many designers are underserved with desktop PCs. According to HP, less than half of designers have a powerful desktop workstation, and so HP set out to deliver a compact, mid-range workstation with support for Intel Xeons (or CORE), lots of ports, plenty of RAM, powerful graphics (NVIDIA Quadro M620), and support for PCIe SSDs.
While similar in size to the aging Mac mini from Apple (about 8.5 inches wide), it goes well beyond the Mac mini in CPU power, internal storage and video support. Entry level models with Intel CORE processors, integrated graphics, 3 x DisplayPort and 2 x USB-A (3.0) only start at US$699 and are expected to ship in December. HP says it has about twice the capability of a business-class PC and is 90 percent smaller.
The high-end model uses the NVIDIA Quadro M620 GPU. Not VR class, but respectable.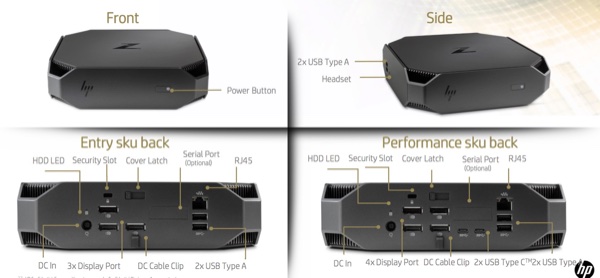 The Z2 Mini is certified for the most popular CAD software: AutoCAD, Vectorworks, Microstation, Inventor, SOLIDWORKS, Solid Edge, and Revit.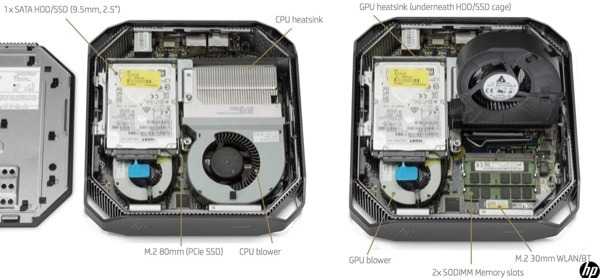 HP's Opportunity
Apple took some heat after its October 27 event for several things. The company failed to refresh its vision for Mac lineup as a whole, including desktops. It delivered a cool technology, the Touch Bar, in its new MacBook Pros with fast SSDs, but, after years of silence, failed to firmly convince pro users that a notebook computer limited to 16 GB of RAM and already aging Skylake processors would be all the computational power they might need going forward. There were other severe critiques.
As an aside, Microsoft has also noted this technical void left by Apple. On October 26th, Microsoft announced the Surface Studio which universally wowed technical professionals and seemed to take Apple by surprise.
Hewlett-Packard also sees a business opportunity. Recently, HP told me:
HP's Z Family of professional workstation-class products is focused on meeting the needs of the world's most demanding users. Today, HP Z Desktop Workstations, ZBook Mobile Workstations, and Z Displays are used to design everything from running shoes and racecars to animated characters and deep-sea submersibles, as well as to manage research labs, mission-critical IT environments and billions of dollars of tradable securities. HP Z products are designed to meet the needs of some of the most compute-intensive industries, including animation, film/video editing, graphic design, CAD, architecture, photography, high-definition video, manufacturing, finance, healthcare, scientific imaging and oil and gas exploration.
Apple, instead of making that public commitment has chosen to remain silent. That's led many technical professionals to conclude that Apple is no longer interested in the high end, desktop, pro market with display options. The fact that the Mac Pro hasn't been updated in 1,062 days has supported that conclusion.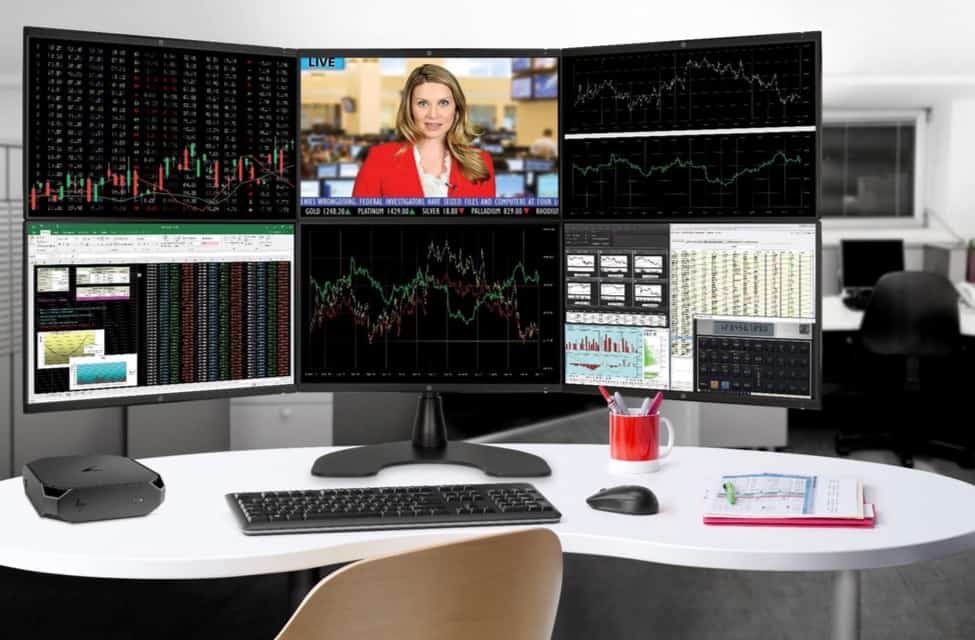 There is an emerging strategy here. HP has previously developed its appeal to technical professionals with a wide range of excellent displays. Along the way, it also developed suite of powerful workstations that far exceed the capabilities of Apple's Mac Pro. (They support both Windows 10 and Linux.) The Z2 Mini doen't have that kind of raw power or, say, Thunderbolt 3-class throughput, but it does have up to 32 GB RAM, the ability to drive multiple (up to six) displays and has a great set of ports. (I've asked about whether these are HD only or 4K displays).
With Microsoft and Hewlett-Packard both eagerly vying for the technical and creative professional markets on the desktop, it remains to be seen now if and when Apple responds.