From time to time, especially when a new version of iOS is released, articles are written about how the iOS home screen layout of app icons in a rectangular grid is tired and needs updating. One in particular that's just been published is by Paul Thurrott: "Apple Stays the Course with iOS 10." In that article, author Thurrott says:
I'm interested, more broadly, in the fact that Apple has only once issued a major upgrade to the iOS look and feel, with the introduction of the Windows phone-inspired design that debuted in iOS 7. And that it has never—not once—updated what I still consider to be iOS 10's biggest shortcoming. I am referring, of course, to the 'whack a mole' grid of icons, an overly-simplistic interface that has not aged well, or scaled to the needs of modern users.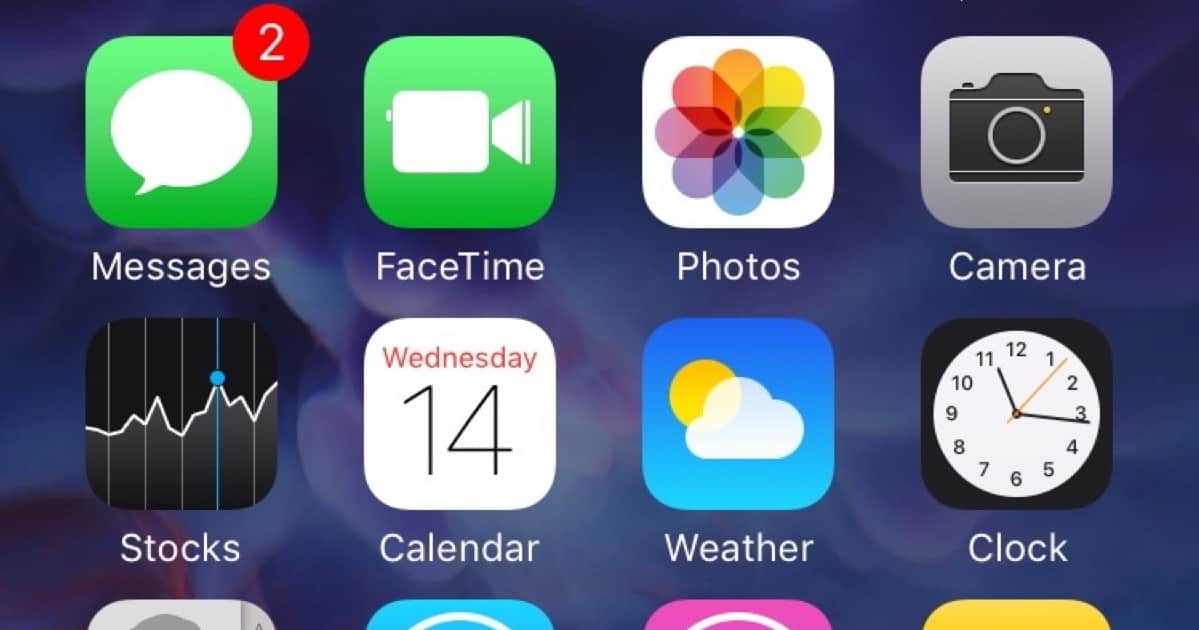 I've been thinking about this for a few days because I, myself, have often wondered if there's a better way to present and activate apps on an iOS device. Here's what I've concluded.
The iPhone Rules
The iPhone is Apple's best selling device. As such, it drives the UI design on, in turn, the iPads. Unless Apple wants to go down the the path of changing the user experience on the iPads—which I don't think it does— then what's best for the iPhone's smaller display is best for all.
When users unlock an iPhone, they want to do something fast. That's the reason for fast camera access on the lock screen. In order to do something fast, the app of interest has to be easy to find, readily identifiable and easy to activate. There's nothing better I can think of than a grid of apps in which the user can control placement.
By the way, author Thurrott makes a mistake in his article about how one can personalize the first home screen. See, for example, "How to get the perfect iPhone home screen…"
Next, reference is often made to the way Android does things. But different isn't better. Authors with varying personal tastes may be enamored with Android's widgets, but there are things to consider. There may be patents that Apple doesn't want to license. Apple may have a plan for the future that's orthogonal to widgets. Apple may have found that iPhone users value simplicity and predictability above all else.
Finally, author Thurrott asserts that this current interface "has not aged well, or scaled to the needs of modern users." However, it's obligatory after a statement like that to at least present a notion or a vision of what kind of interface would better meet the "needs of modern users."
Scalability, Disability & Voice
For example, the average iPhone has about two dozen apps installed. It's not as if the proliferation of installed apps has made life unbearable for the customer. Scalability would only be an issue if the typical user had several hundred apps installed. They do not.
Also, there are disability issues to be thoughtful about. A grid of apps that fills the display makes it easy for people with limitations in motor skills or vision to more easily recognize by position, tap and launch an app.
And while it makes sense to launch apps with Siri, Siri stil has some limitations that suggest manual, physical backup is always essential. Here's what happend when I asked Siri (iOS 10.0.1) to launch the PCalc app, one that's been on my iPhone since forever.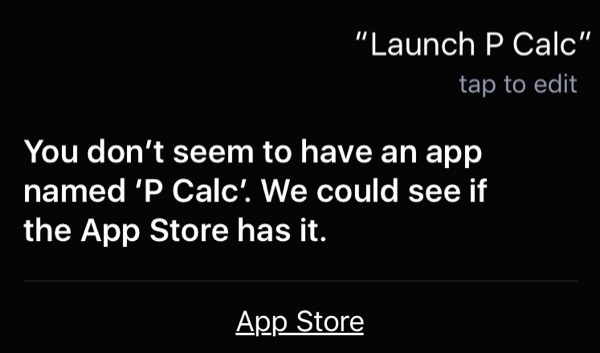 Plus, Siri can't quit apps. So Siri is not the answer. Yet.
All in all, I don't see that Apple needs to change anything here. After a billion iPhones sold and a multitude of copycats, no one has come up with a better, faster, more intuitive method than tapping an app icon right after unlock. However, as technology moves forward, I predict that someday, something obvious and better will come along. We're just not there yet.
Next page: Home screen layout management. Please?