Home Screen Management
The management of the position of the apps is another matter entirely. Here is where Apple could do something to make life better on the iOS device itself. Especially iPads thanks to the larger displays.
For starters, one can easily edit the positions of the apps, select what screens they appear on, drag screen around and create news ones in iTunes. Here's Apple's technote tutorial. (iTunes > Device > Apps) The problem is that Apple has done many things to make the iPhone independent of the Mac. For example, iCloud backup and OTA updates of iOS. With that philosophy in mind, why not introduce the iTunes editing power to the iPhone itself? The CPU/GPUs in the latest iPhones certainly have the horsepower.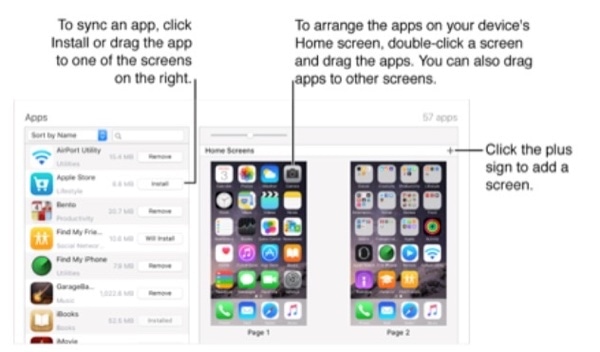 For example, Apple could implement the iTunes code right into iOS, likely in landscape mode, and allow the same kind of wholesale editing of app positions, page reordering, new pages, etc. right on the 4.7- or 5.5-inch displays. I have no doubt that's on the product manager's whiteboard of Things to Do. Perhaps the small size of the iPhone SE display has led to a design decision to still let iTunes still do the heavy lifting. Decisions, decisions.
No Moles Here
Apple has some pretty good UI and UX designers. My guess is that, all things considered, they feel right now that there's no need to change what works, what's intuitive, what's simple and reliable. I've never seen a blogger come up with an absolutely brilliant substitute that is obviously better and meets the needs of all Apple's users. So, for now, nothing is going to change.
No moles to whack.