Apple's quest to keep the data on our iPhones safe and secure is taking an interesting turn that no doubt won't please law enforcement. When iOS 11.4 ships it'll include a security feature that disables the Lightning port if the iPhone hasn't been unlocked for seven days.
The feature is called USB Restricted Mode. Apple describes it like this:
To improve security, for a locked iOS device to communicate with USB accessories you must connect an accessory via Lightning connector to the device while unlocked–or enter your device passcode while connected–at least once a week.
The Lightning port will still work for charging after the seven day window, but won't sync or pass any data. To regain full Lightning port functionality you need to enter the device passcode.
The iPhone Hacking Time Limit
That's bad news for law enforcement agencies relying on companies like Celebrite and Grayshift to unlock iPhones. These companies often physically connect a device to the iPhone's Lightning port to hack in, break the passcode, and access data.
Government agencies typically have a backlog of devices they want to crack. In some cases, that backlog is counted in years. Now Apple is about to limit the government's window to seven days.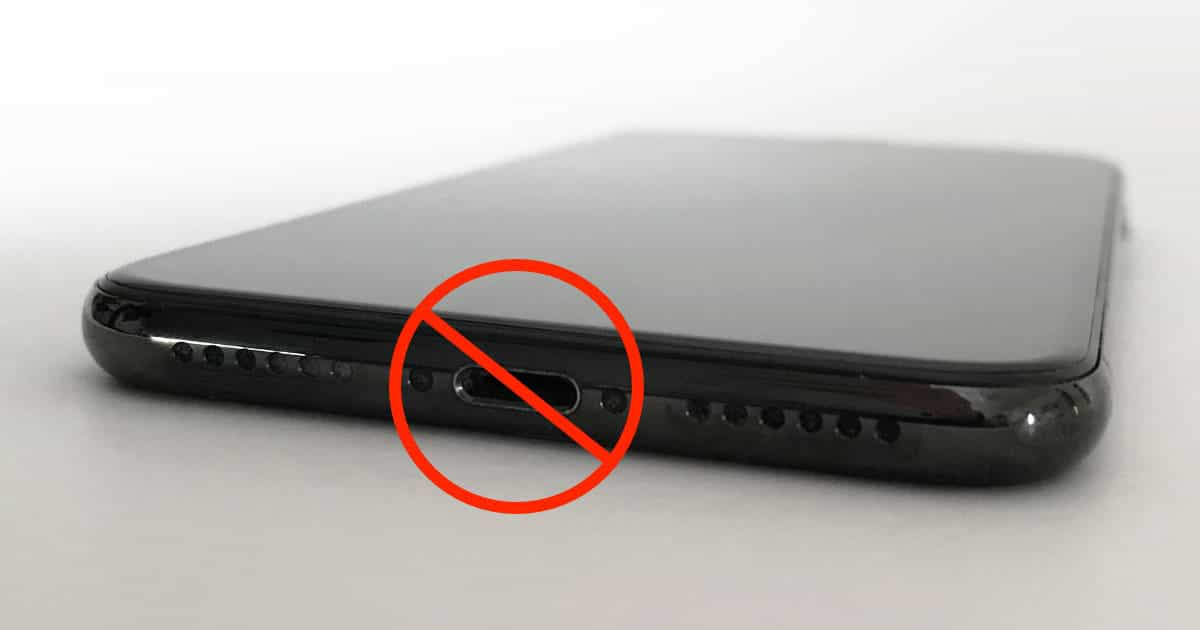 Apple's new time restriction means law enforcement agencies will have to decide quickly which iPhones they want to hack for evidence. Even still, the odds of forensic specialists being able to keep up with the workload is pretty slim.
That doesn't, however, mean Apple has found a foolproof way to keep governments and hackers from breaking through iPhone security. They can still desolder chips from the phone's circuit board and work to hack those, although that requires a lot more skill than simply plugging in a cable and waiting.
Apple's Fight Against Government iPhone Hacking
Apple's efforts to lock down our iPhones to protect them from hacking took a very public turn in 2015 when the FBI tried to force the company to create a hackable version of iOS. The FBI wanted the special operating system so it could hack into an iPhone recovered from a mass shooting suspect.
[The Government's Bad Move: Ordering Apple to Hack iPhone Security]
[FBI Hacks into Syed Farook's iPhone, will Withdraw Apple's Unlock Order]
The suspect was killed in a shootout with police and no one else knew the iPhone's passcode. Apple recovered what data they could from the phone, but didn't have a way to work around the passcode to access its encrypted data.
The FBI went so far as to get a court order demanding Apple make the hackable iOS version. Apple resisted, saying the FBI and U.S Government were overstepping their authority, and added that the hackable operating system would set a dangerous precedent.
Apple never had to go to court because the FBI dropped its case when a hacking company, presumably Celebrite, gained access to the iPhone's encrypted content. Fast forward to spring 2018 and Grayshift was making the news with its GrayKey iPhone hacking device for law enforcement.
[GrayKey Underscores Why We Need Strong iPhone Passcodes]
Those hacking devices are about to become far less useful thanks to USB Restricted Mode. Once iPhone and iPad owners can install the update, law enforcement agencies will have to work much faster to unlock iPhones for evidence.
That's not going to sit well with government agencies looking to hack into encrypted devices. It's a cat and mouse game where Apple needs to stay ahead, despite government desires for easy hackability, otherwise our data is susceptible to anyone with the right skills and equipment—both good guys and bad guys.