There have been questions about the success of the iPhone X and what that means for the future iPhone product mix. Now we can see the way forward.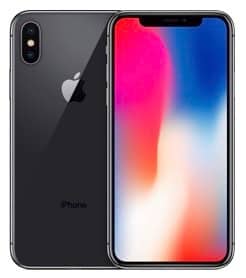 Here's the point. If the iPhone had been a relative failure, we might see the fall 2017 iPhone rollout as an aberration. One could imagine Apple going back to the tried and true with a launch of an iPhone 9 series later this year.
Now, after Apple's Q1-2018 Earnings Report, we can surmise that's not going to happen. Here are a few key comments made during the earnings call.
The iPhone Average Sellings Price (ASP) went from US$695 last year to $796.
Tim Cook pointed out that the driver this quarter in Apple revenue growth was the iPhone.
The iPhone X was Apple's #1 selling iPhone every week, from the launch in November through January.
Tim Cook said that the iPhone X would "set the standard" for the next decade.
The Big Analyst Question
So when Mike Olson of Piper Jaffray asked his jackpot question, we could more or less guess:
Tim Cook wouldn't answer directly.
But we can still see the hand writing on the wall.
Here it is:
Olson: When you think conceptually about the path for iPhone X style devices going forward, is there any reason the roadmap wouldn't consist of multiple device as we've seen with past iPhone upgrades?
In other words, will there be multiple different kinds of iPhones in the future, like the iPhone 8 and iPhone X? Cook's response was non-commital, but he ended with:
Cook: … as we said at launch, we were setting up the next decade … that's the reason it's chock full of incredible innovation. So you can bet that we're pulling that string.
Analysis
I read this to mean what seems obvious. The iPhone 8 pair is the end of the line for the old technologies. While there still may be a mix of iPhones when it comes to LCD or OLED displays, it looks like a sure bet that the full lineup of iPhones in the fall of 2018 will all be direct descendants of the iPhone X design and technologies, in some variation. As Fleetwood Mac sang: "Never Going Back Again."
Touch ID, based on the stellar acceptance of the iPhone X, is dead by the vote of the #1 selling iPhone X for every week since launch. Apple hedged its bet in 2017 and won. The iPhone X has shown that customers love FaceID, the new gestures, and will pay handsomely for its technologies.
And that's how Apple rolls.