It's not official yet, but we expect Apple to announce its original TV content with a glitzy presentation on March 25. Of course, when it finally launches, it'll be a sensation. But how will success be measured?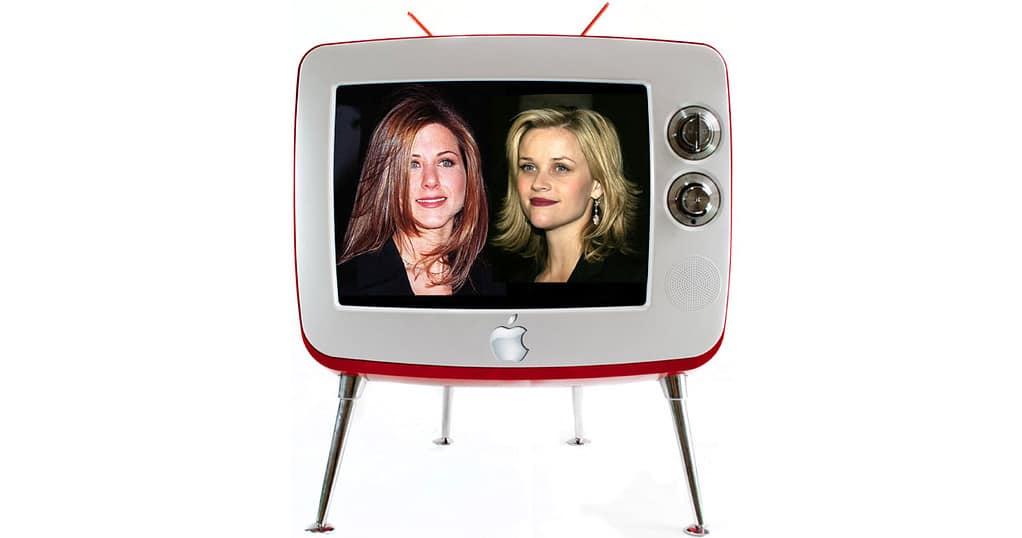 Recently, Barry Diller, a former studio, executive was interviewed by Kara Swisher on her podcast Recode Decode.
Mr. Diller said some interesting things about Amazon, Netflix and Apple. Opinions to be sure, but worth pondering.
Diller praised Disney CEO Bob Iger as a "superb executive," but predicted Disney would only do "okay in streaming" when it launches its streaming service Disney Plus later this year. In general, he advised, "those who chase Netflix are fools."

"Netflix has won this game," he said. "I mean, short of some existential event, it is Netflix's. No one can get, I believe, to their level of subscribers, which gives them real dominance."
Regarding Apple, Mr. Diller told Swisher:
Everybody is going to play in this, but I think that those who chase Netflix are fools. Or try to compete with Amazon Prime, because I don't think there's any ability for anybody in the, let's call it the … The media business, the entertainment business, who do so. And I'm not saying that other people can't build services.
Given those assertions, I'd like to assess Apple's genuine prospects. How will Apple assess its success other than by ROI? Awards? Growth rate? Revenue? Customer base? Apple's own declaration of success may differ from the industry's.
Projected Growth
There's a lot to think abut here. First, Netflix has been around for a long time. In January, CNN Business reported that Netflix is approaching 150 milion subscribers. Founded in 1997, Netflix has had a 21 year head start on Apple. And so, one must ask, how many years will Apple give itself to diagnose its own success?
Apple Music launched in 2015 and has grown to about 60 million paying customers, so Apple certainly knows how to grow a service. But it hasn't caught up with Spotify's 96 million paying customers and may never do so.
Remember, every service has a huge growth rate for starters. The real measure will be sustained growth and how/where the numbers peak.
Content
Growth of Apple's TV service, let's call it Apple Prime, will probably not depend on Apple's cachet as a hardware maker. Or on the company's reputation as a whole. Or major awards. TV viewers look at price, convenience and appealing content.
Apple may pride itself on developing quality PG-rated content, from what we've learned, but the competition also has quality content. Apple will have to uniquely stand out in the market to make big gains in viewership. Doing that with quality content alone probably isn't sufficient. How the company generates special appeal will be interesting to see.
Monetization
One angle for special appeal that's been discussed is for Apple to stand out from the competition by making Apple Prime free, but only on Apple devices. That flies in the face of Apple's expected focus on growing services revenue, but perhaps that'll only be an opening gambit for a few months or a year. At some point, when Apple Prime is popular enough, Apple will have to charge a subscription fee. How long it'll be free is a judgment call.
Apple's Track Record
Apple is a strong competitor is most any market it jumps into. The company is respected, pays attention to our privacy, and builds great products. It's also very nimble and shouldn't be underestimated.
Even so, Apple will have a lot of catching up to do. Apple Prime will have to garner special appeal and become both respected and highly desired. With that, there is no reason Apple can't become one of the Big Four. (Amazon, Apple, Disney+, Netflix.) But execution will have to be error-free, agenda-free, and arrogance-free to counter an already experienced and entrenched competition.
In the end, I don't view Mr. Diller's analysis as definitive. It might even be compared to Steve Ballmer's initial assessment of the iPhone.