Shares of Apple Inc. rose as high as 3% in after-hours trading Thursday, as the market reacted positively to iPhone, iPad, and Mac sales. Apple posted earning for the September quarter, including year-over-year gains for all three product categories. $AAPL topped US$173 per share during the after-hours session, and was trading at $172.89, up $4.78 (+2.84%) as of this writing.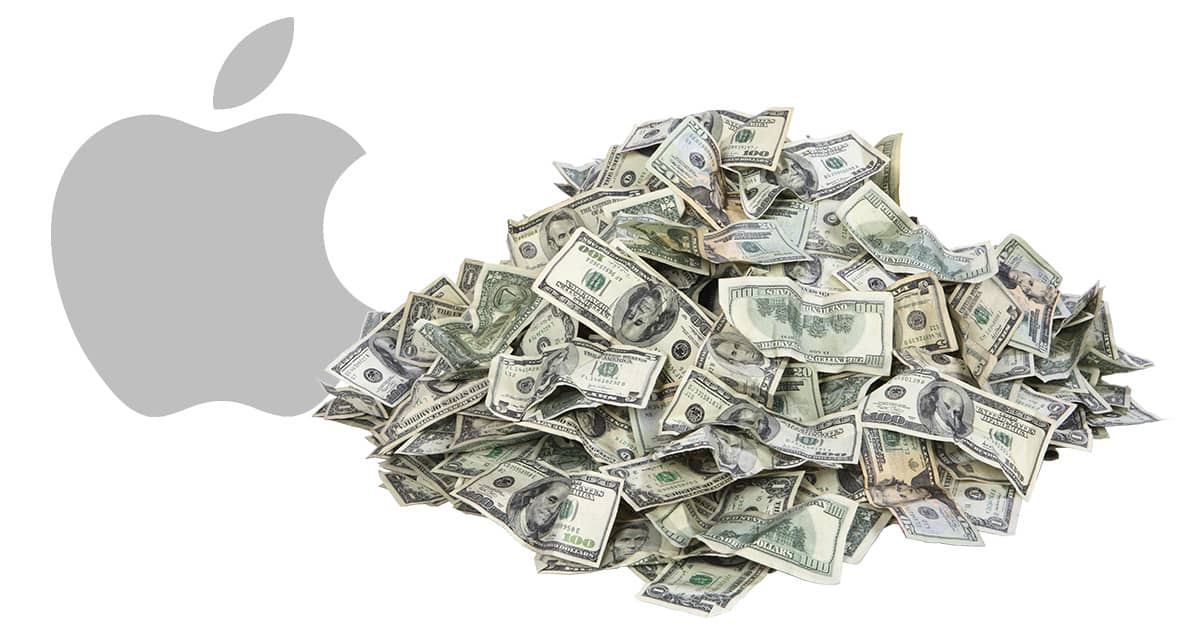 Apple's One Weird Trick for Goosing Mac Sales
Apple posted Mac sales of 5.4 million units during the September quarter, with record revenues of $7.2 billion. The company appears to be enjoying continued success with its one weird trick for increasing Mac sales: updating its Mac models. 2017 has so far seen updates across its MacBook and iMac lines, with a brand new iMac Pro expected in December. A new Mac Pro will be released as early as 2018, while Apple CEO Tim Cook hinted at a new Mac mini, too.
This compares to a dearth of new Macs in 2015 and 2016, and customers have apparently responded this year by buying Macs in record numbers. Apple beat analyst expectations of 5 million Macs during the September quarter, reporting 5.4 million units. Mr. Cook said during his quarterly conference call with analysts that this was a record quarter and a record year for Macs.
iPad Sales "Back on Track"
Apple also posted year-over-year increases in iPad sales, a welcome turnaround for the company's tablet. The company updated both iPad Pro models during the September quarter, and released iPad (5th Generation), too. Apple did not, however, update the iPad mini.
Dow Jones ran a short story titled "Mac, iPad Appear to Have Regained Their Footing"**, and in separate reporting referenced, "a revival of Mac and iPad sales" for the quarter. Many other outlets also acknowledged the boost.
And Then There's iPhone
There was mixed reporting on iPhone sales for the September quarter, especially with speculation on iPhone 8 results. iPhone X, which ships on Friday, was not a part of the September results, and many thought it was have a depressed effect on the quarter.
Apple managed to beat expectations anyway, turning in sales of 46.7 million iPhones on expectations of 46 million. In three words, that's not so bad.
Add It Up
Mix all three together with guidance for a record December quarter of revenues between $84 billion and $87 billion, and Apple investors are happy. Apple's market cap is hovering around $900 billion in the after-hours market, and it's important to remember that these gains were on top of a pre-earnings run-up for the stock. $AAPL often gives back any gains after its actual announcement, but so far Wall Street is thinking differently.
Now we'll just have to see how the stock performs in the Friday regular session.
[Updated to note record Mac revenue, rather than record Mac unit sales. Thanks to @lapcatsoftware for the heads up. – Bryan]
*In the interest of full disclosure, the author holds a tiny, almost insignificant share in AAPL stock that was not an influence in the creation of this article.
**Dow Jones erroneously reported that Apple updated the Mac Pro in 2016 in that story.