There's another report out claiming the iPhone is switching to USB-C. This time it's from DigiTimes, and like the others it's either wrong, or a misinterpretation of Apple's plans.
The DigiTimes report starts off saying,
Apple is redesigning chargers and related interface for its next-generation iPhone and iPad devices, and will likely have its 2019 series of iPhones come with USB Type-C support, according to sources at analog IC vendors.
That could mean Apple is dropping the Lightning port in favor of USB-C, or maybe the USB A cable Apple currently includes in the box is switching to USB-C. The report goes on to say Apple's move to USB-C on the MacBook lineup is a catalyst for other PC makers to do the same. Considering how thin the report is, that could mean Apple is ditching the USB A cable, or it could be a side comment about USB-C adoption.
The Possibility of a USB-C iPhone
I put the likelihood of an iPhone with a USB-C port instead of Lightning at just this side of zero. First, it's bigger than Lightning and that doesn't fit with Apple's thinner-is-better design philosophy. Second, the USB-C headphone market is a hot mess with a big helping of frustration and disappointment.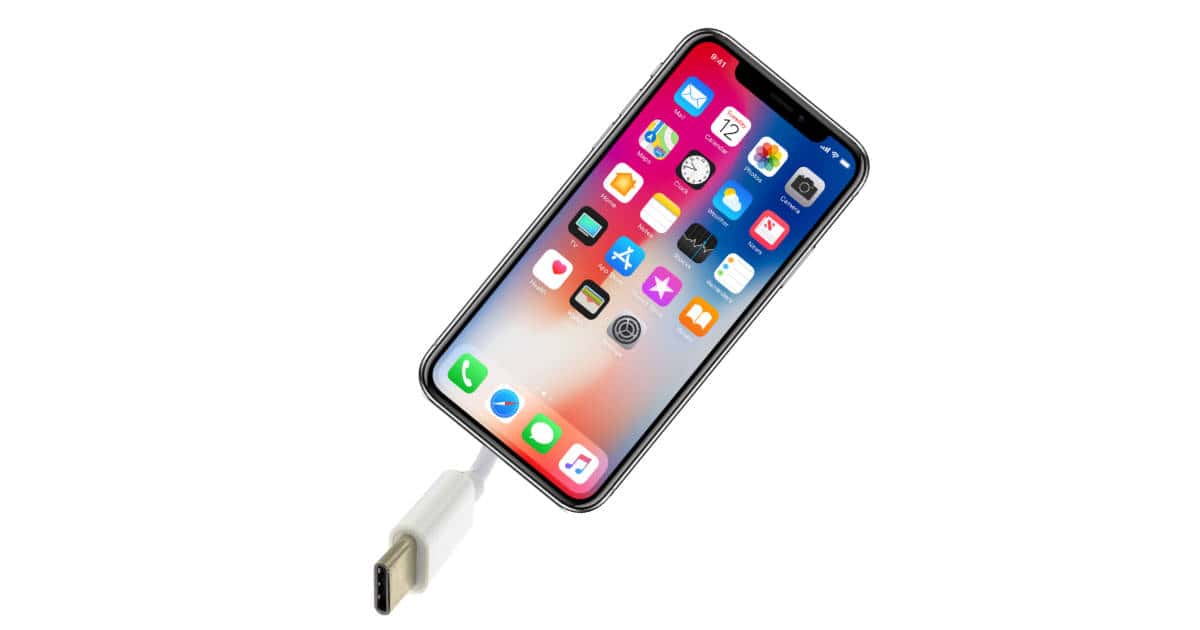 Right now, the USB-C headphone market is limited and littered with low quality products. Helen Havlak from the Verge shared her frustration and it echoes what I've heard from other Android phone buyers.
As I said earlier this year, Apple isn't replacing the iPhone Lightning port with USB-C.
[Apple Dropping iPhone Lightning Port for USB-C? I Don't Think So]
That leaves us with the second interpretation: Apple is including a Lightning to USB-C cable instead of Lightning to USB A cable in the box. Considering Apple is migrating its entire Mac product line to USB-C ports, that's a much more reasonable possibility.
The more I think about it, however, my conviction that Apple will include a USB-C cable with new iPhones falters. It all comes down to one thing: PCs.
The number of iPhones in use exceeds the number of Macs several times over. That means there are far more Windows users with iPhones than Mac users. Most of those Windows PCs include USB A ports and not USB-C. Apple is going to cater to the larger user base, and in this case it means PC users and their USB A ports.
Apple recently dropped the price of its Lightning to USB-C cable from US$25 to $19, making it more affordable for Mac owners. I think that's Apple's concession to Mac owners who don't want to use a USB A to USB-C adapter to connect their iPhone to their computer. The USB A cable is going to be bundled with the iPhone until the number of PCs with USB-C increases.
The Future of USB-C and the iPhone
Lightning isn't the end of the line for connector ports, just as USB-C isn't the last connection standard we'll see. Apple will eventually replace Lightning with something else, and more PCs will get USB-C over time, too.
For now, Lightning is staying on the iPhone, and the USB A sync and charging cable is staying in the box.