August 21, 2017, is the first time in almost 100 years a total solar eclipse will be visible from coast to coast in the United States. You'll need to find the right places to see the eclipse in totality, so The Mac Observer put together the resources you need to find where to go, how to track the eclipse, and how to keep your eyes safe, too.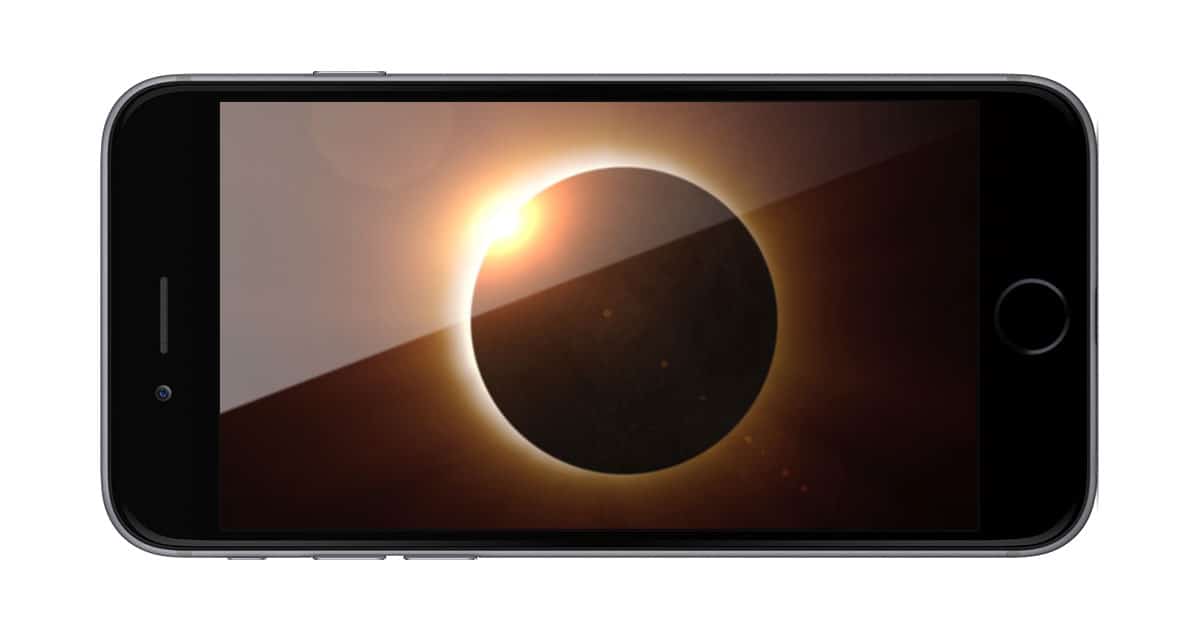 What's a Solar Eclipse?
As the Moon orbits Earth it occasionally passes between us and the sun. The Moon blocks the light from the sun and for a few minutes and the temperature drops as if it's night for a few minutes. That's a solar eclipse.
The August 21st eclipse will track diagonally across the continental United States from the north west to south east. You'll be able to see if from everywhere—assuming there isn't cloud cover—but to see the full eclipse you need to be in a narrow band that runs from Oregon to South Carolina.
Eclipse Safety
Watching the solar eclipse isn't, however, as simple as looking to the sky. In fact, that's a really good way to permanently damage your eyes or even go blind. Here are my eclipse watching safety tips:
Never look directly at the sun. Never, never, never. That's how you go blind.
Sunglasses won't protect your eyes from an eclipse.
Use a pinhole projector or eclipse-rated eye protection when viewing the event.
Never look directly at the sun.
And never look directly at the sun.
Eclipse Websites
NASA Eclipse 101 Nasa's eclipse webpage is loaded with details about the event, including scientific and astronomical information, maps, and an excellent collection of safety tips.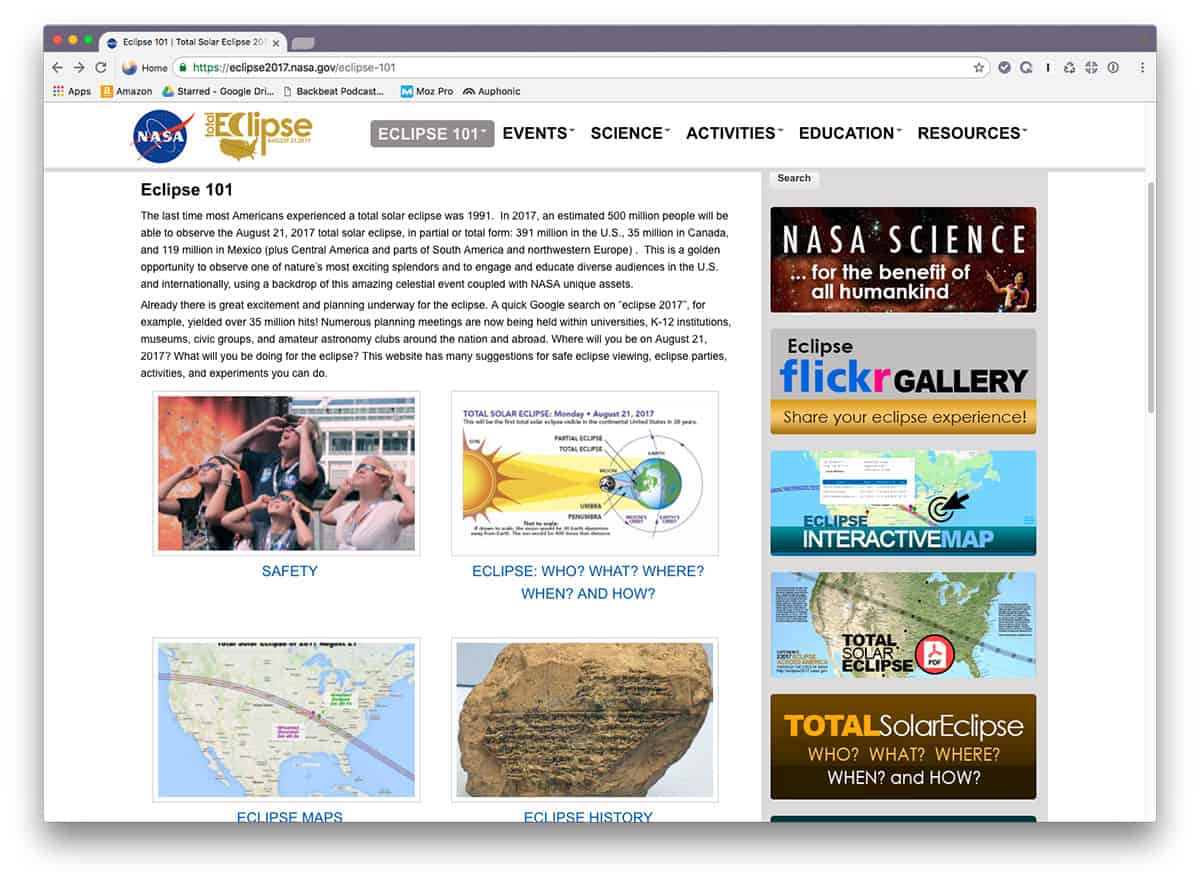 Eclipse2017.org The Eclipse2017.org website has lots of great info, but my favorite part is the excellent collection of maps showing the path of totality. They even have maps for each state so you can easily see which counties will have the best viewing experience.
Space.com I'm not a fan of the giant ads on Space.com's site, but I love the full-country map detailing the eclipse path. The killer feature on their eclipse page is the chart showing eclipse times for various cities in the path of totality.
Interactive Eclipse Map Xavier Jubier's Google Maps project shows the eclipse path and shows you details for any place you click. It also has a search feature so you can enter a city name or coordinates and see that location's event details.
Next up: Eclipse apps and viewing gear