Apple CEO Tim Cook told analysts that his company's products are not affected by tariffs levied on goods imported from China. At least not yet. While stipulating that the first three tariffs that have already gone into effect don't affect Apple, the fourth and largest was still under evaluation.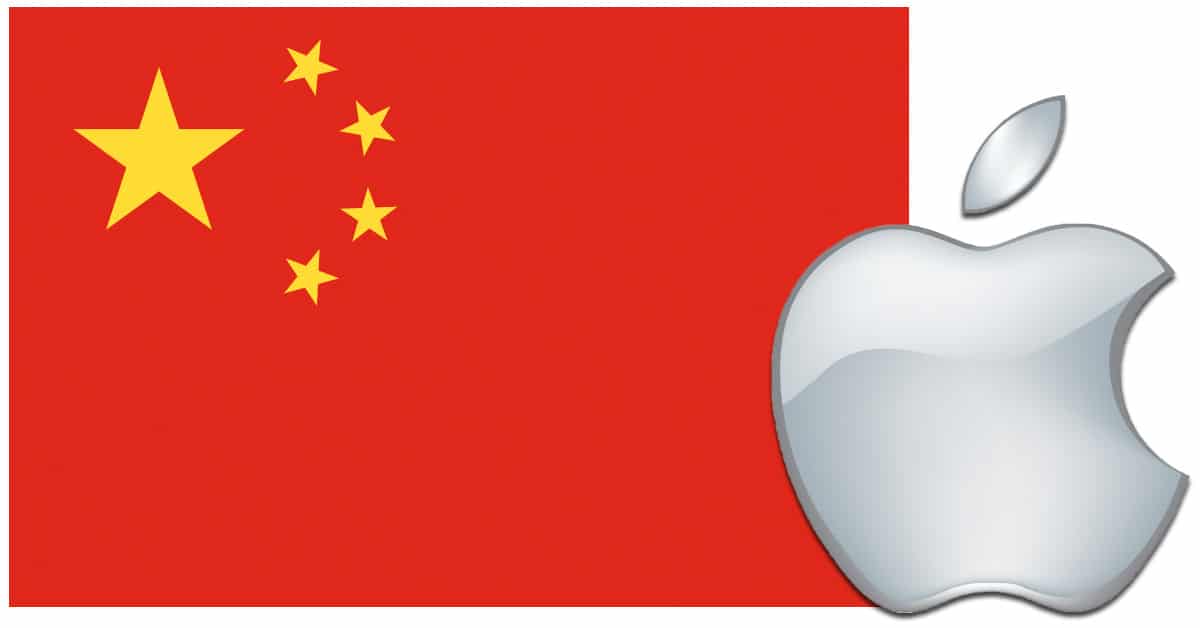 The comments came in response to analyst Shannon Cross asking how President Trump's trade war was affecting Apple. The White House has imposed a variety of tariffs on China in an effort to renegotiate trade agreements. Apple makes most of its devices in China, and Wall Street wants to know if that's going to hurt Apple.
[Apple Turns in Record June Quarter Driven by iPhone, Services, and Wearables]
Mr. Cook stopped way short of directly criticizing the specific tariffs, but did offer a negative view on tariffs in general.
"Our view on tariffs," Mr. Cook said, "is they show up as a tax on the consumer and wind up resulting in lower economic growth, and sometimes can bring about significant risk of unintended consequences."
He added, "The trade relationships and agreements that the U.S. has between the U.S. and other major economies are very complex, and it's clear that several are in need of modernizing, but we think that in the vast majority of situations that tariffs are not the approach to doing that. And so we're sort of encouraging dialog and so forth."
The First Three Fell Over
Tim Cook was very direct on the three tariffs the U.S. has imposed so far, saying:
In terms of the tariffs that have been imposed or have exited the comment period—there's one that exiting today—there have been three of those. Maybe I can walk through them briefly just to make sure everyone's on the same page.

The first was the U.S.-imposed tariff on steel and aluminum […] that started at the beginning of June. There've been two other tariffs that have totaled about $50 billion in goods from China that have either been implemented or are exiting the comment period this month.

[…]

If you look at those three tariffs, none of our products were directly affected.
But the Fourth One Stayed Up
Mr. Cook was more circumspect on a fourth tariff that is currently in a comment period, saying:
There is a fourth tariff, which includes goods valued at $200 billion, also focused on goods that are imported from China. That one is out for public comment. Probably like everyone else, we're evaluating that one, and we'll be sharing our views of it with the administration before the comment period for that one ends.
He went on to say that analyzing tariffs is "tedious," in part because a company has to look at "revenue products," or products Apple sells, but also products the company might need to buy, including products bought through third party companies.
Mr. Cook said that Apple was still in the process of evaluating this fourth tariff, and didn't offer any insight on whether or not he thought it would affect his company.
[Apple Pay Transactions Top 1 Billion in Q3 2018]
The Big Picture
Being an enormous company with revenues larger than scores of whole countries, Apple faces additional challenges, and Mr. Cook addressed those, too.
"The risk associated with more of a macro economic issue," he said, "such as an economic slowdown in one or more companies, or currency fluctuations that are related to tariffs, is very difficult to quantify, and we aren't even trying to quantify it."
But, he added, "We're optimistic, as I've been the whole time, that this will get sorted out. There is an inescapable mutuality between the U.S. and China that serves as a magnet to bring both countries together. Each country can only prosper if the other does. And, of course, the world needs both the U.S. and China to prosper for the world to do well. I can't predict the future but I am optimistic the countries will get through this and we are hoping that calm heads prevail."
China Has Been Good to Apple
The world's second biggest economy has been both a challenge for Apple to navigate and a boon for profits. The latter was true in the June quarter, where Apple saw a 19% year-over-year bump in sales That's tremendous growth driven in part by the success of iPhone X, a device proclaimed as a doomed failure earlier this year.
But a full blown trade war is a threat to the company. It's products could be targeted by either the U.S. or China, and public sentiment could shift away from Apple in China if things get any nastier.
*In the interest of full disclosure, the author holds a tiny, almost insignificant share in AAPL stock that was not an influence in the creation of this article.