And so, they're at it again. Apple and Google are preparing to go head to head yet again in a new combat arena over the course of the next twelve months, and this time it's all about gaming. Apple users have been looking on with a smile and a sense of superiority as the scandal over the Android-running Huawei handsets has unfolded, but who's going to be laughing when this new battle is done and dusted? We've taken a thorough look, and we'll be astonished if it isn't Apple yet again.
Why Are Apple Getting Involved In Gaming?
For many years, the bulk of the money involved in enabling videogamers to play games has gone in one of two directions: Sony, with their PlayStations, and Microsoft, with their Xboxes. The two companies have enjoyed almost twenty years of complete dominance, having pushed Nintendo and Sega, the juggernauts of the 1980s and 1990s, to the sidelines. Both Sony and Microsoft intend to launch the next generational models of their consoles within 2020, so to some, now looks like the worst time possible for someone else to try to break into that market.
Apple and Google aren't part of that 'some' though. They can see how much money is being spent through their app and play stores, and so they're convinced that multi-device, cloud-based gaming is the future. The mobile gaming market alone is believed to be on its way to hitting the $100bn-a-year mark in terms of value. Some of that money is taken up by expenditure on mobile and online casino games, which itself a multi-billion dollar industry which continues to grow especially in the UK with the rise of many new UK slots sites, with new casino game websites springing up all the time. Even if casino games represented half of that $100bn figure, though, that's still a huge market to chase after.
At the moment, Sony and Microsoft have no access to that market. Their games have to be bought through the old-fashioned channels of either walking into a shop, or downloading directly through the console. There, Apple and Google have an advantage. If you don't believe Sony and Microsoft are both aware of and worried by that, consider the fact the two old rivals have just announced they'll be working together on cloud-based gaming solutions.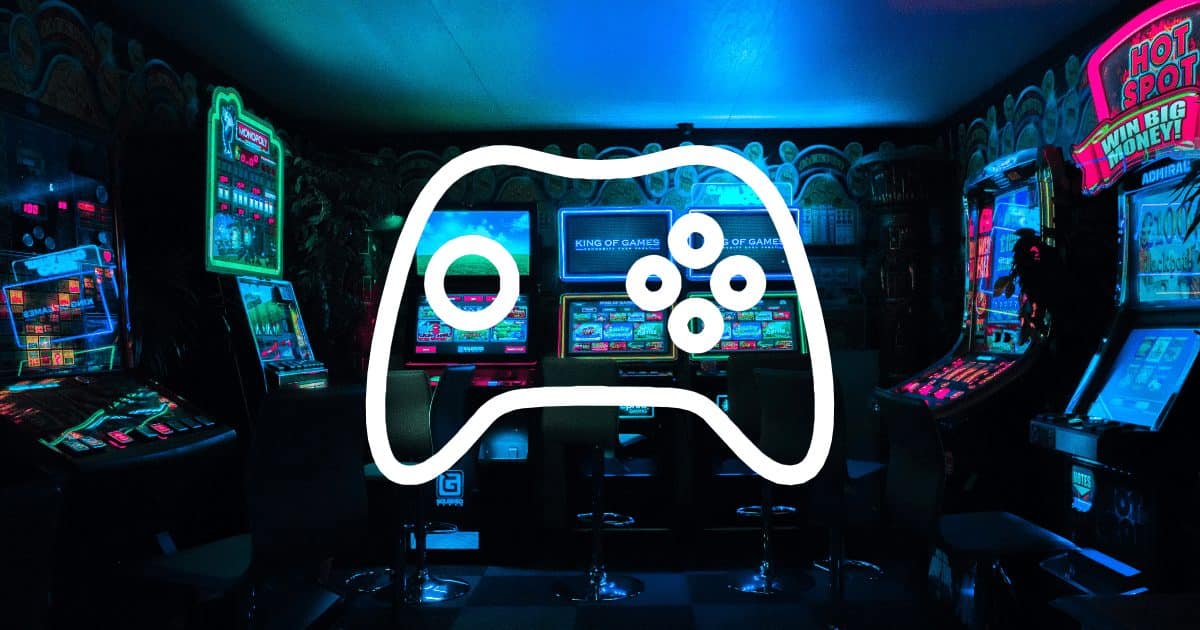 What Gives Apple The Edge?
Now we can clearly see why Apple have been tempted to get involved in the gaming market, what makes us so confident that the Apple Arcade is going to outperform the much-touted Google Stadia comfortably? It comes down to the same two things that a good gaming experience have relied on since the day that computer gaming was invented – hardware and software.
From the product specifications that we've seen for Google Stadia, it would seem that Google has already made a significant error – they've assumed that everyone else can access the internet at the same speed they can in their headquarters. To play games on Google Stadia, you stream them from a cloud-based server. Given the sophistication of graphics and sounds in modern games, that places a heavy demand on an internet connection. Google has suggested that a connection speed of 35mbps will be required. That isn't an issue for anybody living in a city. For smaller towns, it's less likely to be a reality at any point in the next five years.
On top of that, relying purely on streaming demands that an internet connection is stable at all times, which we also know isn't always the case. It's frustrating enough when a connection lags in the middle of watching something on Netflix, and we get buffering. Imagine the same happening at a critical moment in a video game – especially one when you're playing against another player. That's how controllers end up getting thrown through television screens.
Compare that to the Apple Arcade model, whereby the games are downloaded to whichever hardware you're playing on. Yes, it might be a touch inconvenient to download a game once to your Mac, and then again to your iPhone if you want to play it on both. When you've done that, though, you're playing the same game on both devices, saved at the same point. You can play a game on the way to work, reach a certain point, save it, and then pick it up on a bigger screen when you get home. Yes, storage space may become an issue for some gamers, but we'd rather pay for memory upgrades than lose connection in the middle of a game and not be able to do anything about it.
What About The Games?
We've talked about the differing philosophies in how to store and access games, but the biggest lure for anyone considering abandoning their console in favor of either of the new models is going to be the games that are available, and their quality. Here, we believe that Apple yet again has the advantage.
Although full game lineups are not yet available for either system, we understand that Apple has decided to go with the 'Netflix model' for how games will be provided. So long as users maintain their membership fee (believed but not yet confirmed to be $9.99 per month), they can pick up and play any of the hundreds of games Apple will have to offer. If you don't like one, you can just stop playing it and pick something else, and you've lost no money by doing so.
Google Stadia will still charge per game, so you're stuck with the old way of playing a limited demo version of a game to get a feel for it, and then paying the full price in the hope that the demo hasn't misled you. It seems inevitable that playing games on Google Stadia will be more expensive than playing them on Apple Arcade because of this.
While Apple may not have headline-grabbing games available at launch on the same scale that Google Stadia may do, it can promise exclusivity. With Sega on board as a developer, along with Konami, Lego, and several more, the Apple Arcade will feature new and old titles from great video gaming brands, and they won't be available to play in any other format.
The chief appeal of the Stadia platform is that it offers the chance to play a game as easily as logging into YouTube; any device which supports a Google Chrome browser can play games through Stadia, and that's great if you're not an Apple enthusiast. If you are, then having a Mac, iPad, an iPhone, and an Apple TV means you can play wherever you like anyway.
Apple, to us, is the clear winner – but then we were bound to say that! We don't think Google Stadia is the clear loser, though. If anyone's at risk of losing their market share, it's Sony and Microsoft. Are the two giants of phone technology about to do to them what they did to Nintendo and Sega twenty years ago? We're about to find out.