It's no big secret that virtual private networks (VPNs) are the number one way to ensure privacy and safe browsing on mobile devices and PCs. There are hundreds of them on the market, and new providers are setting up shop almost daily.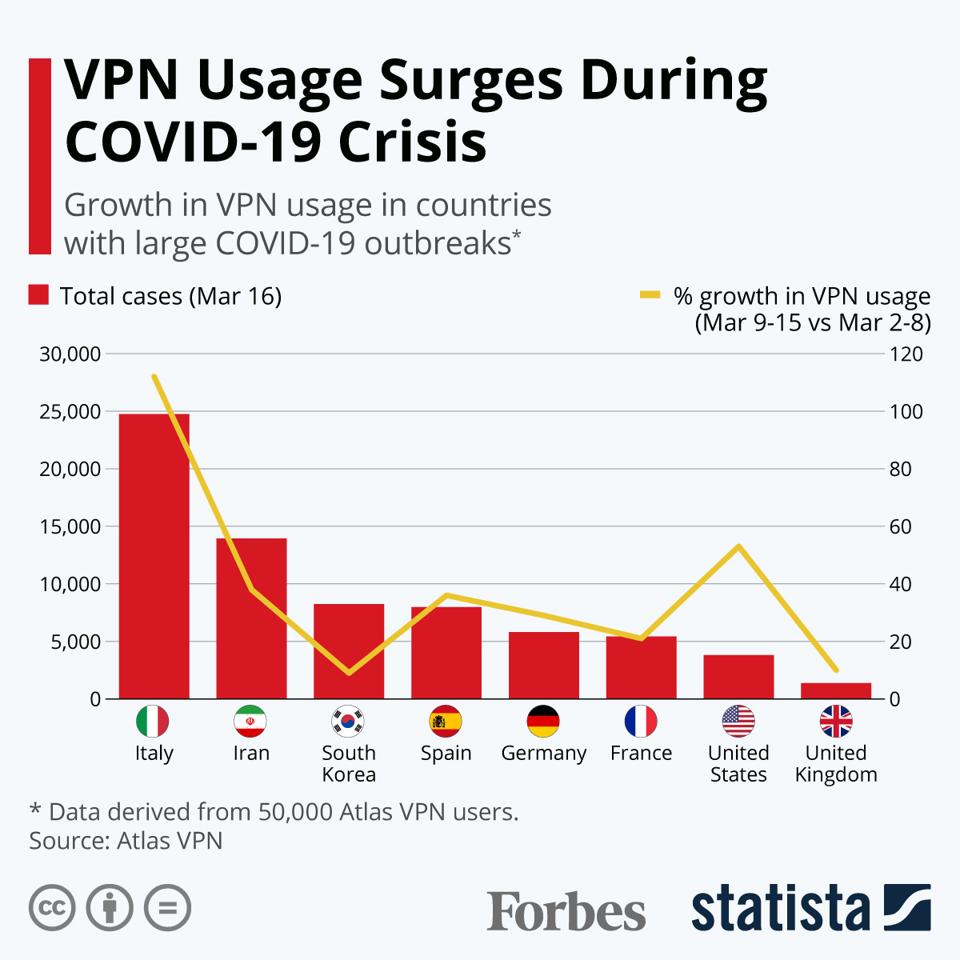 The issue many of us have is which one to choose to protect our iOS and MacOS devices.
You might be tempted to use a free platform since so many of them seem to use the same technology. They certainly make a lot of the same promises regarding third-party access and safety.
Just remember, you get what you pay for most of the time.
The Problem With Free VPNs
Phones are built to be more durable than ever. Manufacturers have perfected the art of waterproofing, and cracked screens are no longer the problem they once were.
However, phone security and privacy continue to be major concerns.
Not all free services are bad, necessarily. Some can be quite secure. But, are you willing to take a chance when it comes to your account numbers and other sensitive information?
Security aside, technology and resources cost money. If a company isn't collecting from you, you can be sure that they're making up the difference somehow. We've all got bills to pay. The initial draw of a free VPN might be that they don't track your data, or if they do, it's done so anonymously. They'll protect your information from outsiders while spying on you themselves and selling tracking data to marketers or even government spies.
This can happen regardless of whether you secure your router at home or install a VPN on your iPhone but connect to a public network.
Aside from selling customer activity and other data to the highest bidder, lack of premium services means less money for updates and upgrades. This translates to fewer resources, lack of encryption, system crashes, and outdated databases for virus and spyware protection.
There are two distinct categories of free VPN that you should avoid:
Unlimited free VPNs that promise free unlimited service but monetize in ways that are dangerous to their customers. Dangers include:
Free VPN malware that spams you with ads, spam, and possibly malicious code; one study found that up to 38% of free VPNs contain malware hidden within their code.

Account or browser hijacking and possible ransomware attacks

Theft of identity, goods, digital products, and money
"Fremium" VPNs that give you a trial or limited functionality unless you upgrade. Usually, their paying customers end up subsidizing the free users. These are not wholly bad, but you could pay more than you should in order to cover the cost of freeloaders. It also means having limited access to resources due to network congestion.
Extra protection doesn't have to come at a premium. You can still find a reliable low-cost VPN from a service provider that backs their promises up in writing.
What to Look for in a VPN
Do you really need a VPN? The short answer is yes. Especially now with more people working or studying remotely and online entertainment becoming more of a necessity than a nicety.
Before you make up your mind, here are the pros and cons of installing a VPN on your iOS/MacOS devices and networks:
Pros:
Unblock geo-restricted content

Protection from online threats

Access from locations that block certain websites

Saves money when making online bookings

More affordable than replacing your devices or salvaging your reputation

Cons:
Slower connection speeds

Some companies now use anti-VPN software

Dropped connections

Some aren't very user friendly during configuration and setup
No matter what company you ultimately choose for a VPN, there are some guidelines you can follow to ensure that your service provides what they promise.
Understand How You'll Use Your VPN
What your company needs in terms of protection is not the same as personal privacy and security. Conversely, your usage at home, such as steaming or gaming, will not be the same as your typical activity on the job. For entertainment purposes, you'll want better speed, reliability, and higher bandwidth. Business may be more concerned with leak protection.
Knowing what your average use and number of users will be will help you narrow down your options.
What Features and Functions Will You Need?
There's no sense paying for features you don't need and won't ever use. If you live alone and aren't using your VPN for business, a provider with device limits but a lower price might work just fine. However, for businesses or households with a lot of devices and different activity levels from multiple users you'll need more connections and resources.
If you want extra security, you should also choose a VPN that can install straight to your router and offers multiple lines and connections for segmenting business and guest networks or personal devices and IoT.
Secure Banking and Accounting Protection
If you're running a distributed company, dealing with financials in a secure and confidential manner is important. Accessing financial data on public networks presents an element of risk that can only be mitigated by client side protection and also secure accounting software.
A recent study by Norton showed that hackers actively target public wifi spots looking for employees logging into financial accounts, "The Norton Cybersecurity Insights Report announced that 594 million people around the world were victims of cybercrime in 2015, with 21% of Americans getting their email hacked and 12% having their financial data stolen after shopping online. With public Wi-Fi available everywhere, what seems like a convenience can actually put you at risk. Free public Wi-Fi is a hacker's playground for stealing personal information."
Consider Compatibility
Before choosing a VPN, make sure that it's compatible with your devices and operating systems. For example, you may have a Windows-powered computer and an iPhone, or vice-versa. Check what devices and operating systems are supported by the VPN provider before you commit.
Location, Location, Location: It's Not Just for Real Estate
The location of your network servers is important for several reasons. Some locations prohibit using VPNs at all. There are also cases where the server is located in a country that allows government access to user data on-demand. If your VPN is located in a Five-, Nine-, or 14-Eye alliance nation, any agreements between you and the provider may not matter.
Before signing up with a provider, make sure to find out where all of their servers are located. This is also a consideration if you plan to travel outside of your local area.
Consider Plans and SLAs (service level agreements)
Most companies will have a plan that fits your budget and expected usage. Just beware of teaser rates that appear low at first but ramp up in cost after an introductory period or upon renewal.
You should also read the service level agreement and terms of service (TOS) carefully. Many companies make promises, but few are able to guarantee them in writing. How do they collect data, how much, and why? How do they store it, and do they share any information with other parties, anonymously or otherwise?
It's also important to find out how responsive their customer service is and any catches or hidden fees are buried in your contract. Does the company provide multiple points of contact? Do they offer money back if you're unsatisfied with their service, and under what terms or limitations? How long are you required to commit?
Final Thoughts
Device manufacturers and security companies have come a long way when it comes to online safety. As an informed consumer, you can utilize built-in security features that are meant to protect your device and prevent data breaches.
However, you'll have more peace of mind when you take matters into your own hands and add layers of security by installing a reliable VPN from a reputable provider.
Our guide is intended to highlight the problems with free services that continue to plague unsuspecting users. There's no disputing that a VPN is the best way to protect your privacy and prevent unwanted intrusions. It's in your best interest to heed the warnings and choose wisely.