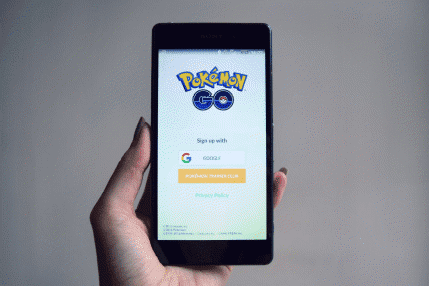 In 2018, mobile gaming made up for half of the industry's global revenue. If you want to take your gaming to that next level then you can find out whatever you need to know, right here.
Alto's Odyssey
If you like Alto's Adventure, then you will love this game. It's stylish and addictive too. Your goal is to try and ride your board for as long as possible. Of course, this will be rather difficult because you need to avoid rocks and other death-defying objects. You will even have to face death-defying grinds too, as you face gnarly tracks. This is a very welcome addition to the series, and it is a fantastic game for you to play if you want something that will jazz up your mobile experience.
The Banner Saga
The Banner Saga is available on the Android and iPhone device. It's great on PC too, so if you have a computer then don't be afraid to give it a go. The tactical RPG is rather tough, but the rewards are certainly there to be reaped. The bleak storyline is great, and it has been augmented with a really mature but realistic style. You will have to make a lot of hard decisions on your way too, so take your band of warriors and try to survive the apocalypse.
Slots
If you have never played slots before then you are certainly missing out. Simply log onto an online casino and take your pick. There are hundreds for you to choose from and they can provide you with endless entertainment. Some of them are even based on movies too, which is a plus if you're a bit of a film buff.
Fortnite Battle Royale
Fortnite is a phenomenon and it is also responsible for creating a brand new game genre. Millions of people play it every single day and it is even being brought out on Switch too. This game started with a very simple idea, and that's just to survive. During your game, you will need to grab supplies, ammo, guns and even defensive protection. Only then can you hope to make it until the end.
Fire Emblem Heroes
Fire Emblem Heroes is a fantastic transformation of the complex and tactical RPG for mobile devices. You have a fun campaign that is full of special events and entertainment. Heroes is a very popular Japanese mobile game and you will have to summon characters using in-game currency if you want it to make it until the end. You can also buy currency too if you would like to speed up your game.
Of course, there are so many good games out there that you can play, and you would be surprised at how easy it is for you to have hours of fun. All of these games can be played on your mobile phone and this is a great way for you to have fun whenever you have a bit of spare time.