The Particle Debris article of the week comes from the awesome Jonny Evans. Here's the link from Apple Must: "History repeats: Apple's iPhone 7 will exceed expectations (again)."
The article ponders the motivation for the very negative articles this year about the iPhone 7:
You have to ask what many in the media are smoking. I've been reading reports that attempt to pre-position iPhone 7 as a failure for months. This has been a sustained pattern that's gone on for so long I question the ethics and motivation of the people who write those reports.
Jonny points to some analysis that suggests the iPhone 7 will do just fine. So let's dig into this conundrum.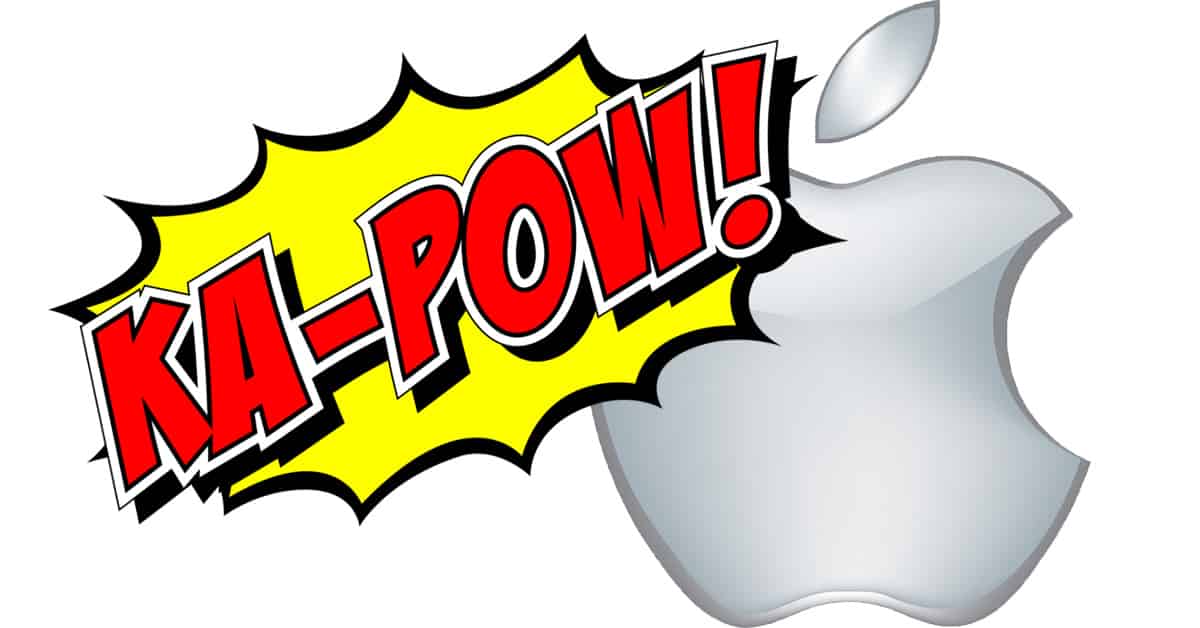 Analysis is Boring. Let's Have Fun
Numbers and facts are boring. Entertainment is fun. That's true whether the subject is politics or technology. If you can entertain people who are bored with facts, light them up in fact, your publication will do well.
This why the iPhone 7's missing headphone jack has been such a sensation. Apple simply wants to make technical progress. But entertainers like Stephen Colbert (whom I love) can be very engaging. The technique is to set up a false premise, such as: "We can't live without this port!" And then make fun of Apple for abusing us. It's comedy gold.
And it's a time honored technique. But, just as in politics or engineering, it shouldn't be taken as technical gospel.
Corvette Mania
A very wise person once told me that if you write for a Corvette car magazine, you better love Corvettes. If you badmouth Corvettes too much and too often, you'll annoy the readers. They'll unsubscribe. On the other hand, it's okay to be constructive. The seats could be better this year. The fiberglass is expensive to repair. We learn to live with the flaws of the products we love. We understand.
In a similar vein, there are people who hate Apple. You can wind them up and easily click bait them with articles that purport to expose terrible things about Apple. There's even a magic formula for the headlines. Like this. "The Worst Feature of the iPhone 7 That You'll Hate." Did you click? Did you want to?
I'm not saying that Apple doesn't make mistakes. The company should be called out when it does. But there's a real market for writers who pump themselves up as astute critics of Apple. They use time honored rhetoric and even comedy principles to titillate and amuse. The business opportunity is there, and some crafty editors know it.
Non-virtual Reality
The iPhone 7 is going to be a good seller because it has some interesting and useful new features. Millions of Apple customers are poised to upgrade, including those who skipped the 6s or have older, pre-Apple Pay or pre-Apple Watch models. Other millions will want to have the latest for the sake of fashion or prestige. Others will be eager to flow with the technology, as I have pointed out.
Check out Jonny's analysis for the sober side of the facts regarding the iPhone 6s sales and prospects for the iPhone 7. Or, as Stephen Colbert said on September 7th, you can just grab a hammer and force the jack of your old headphones into the Lighting port of the iPhone 7.
It'll be entertaining.
Next page: The Tech News Debris for the Week of September 5th. Apple's iPhone naming dilemma.