The 4th generation Apple TV is a very nice device. It's designed to fit seamlessly into a modern HDTV home entertainment system. But the total solution for those with a cord cutting mindset, trying to make a transition, is very complex. One needs a multitude of resources, with only one component supplied by Apple.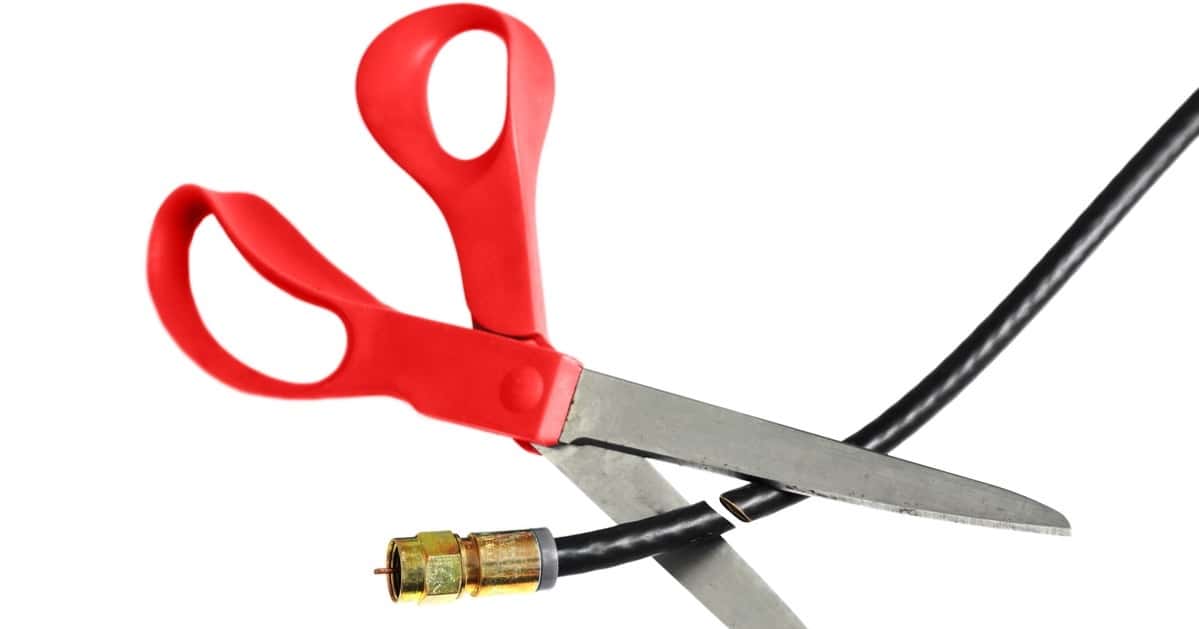 For starters, the cord cutter needs a roadmap. What essential services result in a given monthly bill? Plus what's the bill for new hardware?
In terms of a roadmap, there's nothing like a certain kind of graphic to convey information about multiple competitors. Business Insider has constructed such a chart: "This chart shows how absurdly complicated Netflix's competitive landscape has become." Not only does this chart size up the "competitive landscape" in streaming video but it also serves as a roadmap for those people trying to construct a cord cutter package that meets their needs.
For example, one might select Netflix as the anchor and add, say, CBS All Access and then add a sports package. What's cool about the chart is that the pricing is included in each box, so one can estimate total monthly charges. I liked this chart a lot for that reason, but it also got me thinking about why the rate of cord cutting remains so low.
Cord Cutting Agony
My first reaction was that it's a very complicated process to cut the cord. If one, say, upgraded a cable DVR recently, then one has committed to a new contract that's very expensive to break out of. Even if one can terminate the TV service after a pleasant (!) conversation with customer service, it might complicate the bundling of the ISP side if one is with, say, Comcast/Xfinity or Time Warner. And then one may have to spend some time ripping out hardware, reconfiguring, selecting a streaming box, and then selecting streaming services from the chart above.
That's a big challenge for many families that have conflicting interests. Plus, because it's a major undertaking, the scope and detail of a guide like this is still very limited. One almost needs an entire magazine, on paper, full of resources, scenarios, diagrams and step-by-step instructions. Complicating that is the arrival of 4K UHD TVs, HDR requirements, 4K UHD Blu-ray players and the need to upgrade, perhaps, a non-cable 4K DVR.
It's a crazy mess, and the prospects are enough, I suspect, to cause most families to just stay with what they have, doing occasional, piecemeal replacements. One thing that can help is to find a CEDIA professional in your town who can advise and help implement.
Cord Nevers have an advantage. Starting with something simple is easy to build on. In fact, it's probably a good idea for families with conventional systems to start all over in, say, a den, and build a prototype cord cutter system as an engineering prototype. Later, the configuration can be duplicated in other rooms.
Apple to the Rescue!?
If Apple so desired, there's a lot more the company could do to make this process simpler and more friendly with cool, advanced hardware. For example,
A simple 55 & 65-inch (OLED) 4K UHD TV with HDR that doesn't phone home, betraying our privacy.
A 4K OTA DVR (APFS on Flash/SSD) with a (thankfully) modest monthly subscription fee billed to iTunes.
A compatible 5th generation 4K UHD Apple TV.
Everything would "Just work." Now that would be cool.
Next page: The Tech News Debris for the Week of July 11th. iPhone stress relief.