Dr. Mac's Rants & Raves
Episode #181
Apple held its annual Worldwide Developer Conference (WWDC) last week in San Francisco. While I didn't fly out for it, I watched the entire keynote on my Apple TV (of course). It may well be the greatest show on earth for Apple fans, at least since the demise of Macworld Expo (officially on hiatus, but we all know what that means). Anyway, over the course of this year's two-hour keynote, Apple previewed major updates to all four of its platforms: iOS, watchOS, tvOS, and macOS.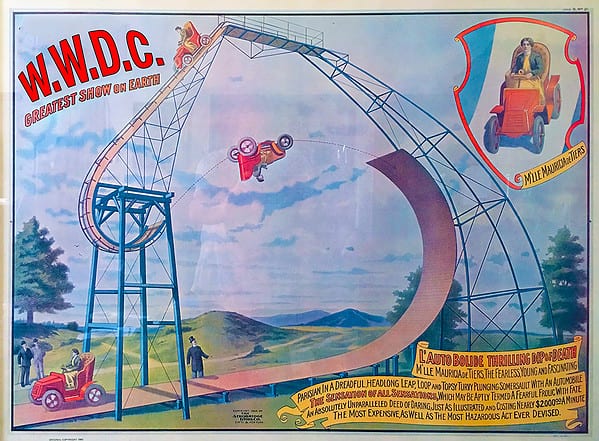 With Macworld "on hiatus," the Worldwide Developer Conference may now be the greatest show on earth.
(Photo by Bob LeVitus)
macOS Sierra
Did you notice that last one? You've probably heard, but in case you didn't, Apple is changing the name of OS X back to macOS. Again (but this time with a small "M" and no space). In other words, the next version of the OS we use on our Macs will officially be known as macOS Sierra, rather than OS X Sierra. The version numbering, thankfully, will remain unchanged, so the successor to OS X El Capitan (a.k.a. version 10.11) will be macOS Sierra (a.k.a. version 10.12). Got it?
Moving right along, macOS Sierra has dozens of new and improved features, but there are three in particular I can hardly wait to use. The first is Siri, which is coming to the Mac at long last. The second is Copy and Paste between Macs and iOS devices. I own a bunch of third-party apps that make this simple task possible but Apple's implementation looks better and more reliable. Finally, Auto Unlock lets you log in and unlock your Mac with your Apple Watch instead of a password.
iOS 10
There is much more—including picture-in-picture a lá the iPad; automatic syncing of your Desktop and Documents folders via iCloud; tabs like Safari and the Finder in almost every app with windows; and a new scheme for freeing up space on your boot disk when it starts getting full. But those first three are the features I'm drooling over.
In other news, Apple claims iOS 10 is the biggest iOS release of all time with dozens of new features, plus numerous new and redesigned apps. Two things stood out for me: First, Siri is being opened up to third-party developers for the first time; and second, the Music and News apps are being completely redesigned. I don't hate the iOS Music app as much as I hate iTunes, but I'm still glad to see Apple showing it some love this time around.
watchOS 3
The big news about watchOS 3 is that it makes apps launch and respond much faster, even on the current Apple Watch models. New watch faces and complications, along with a new application launching scheme called the Dock round out the release. I think I'm going to love the speed; we'll see about the Dock.
tvOS
Last but not least, the next release of tvOS for Apple TV will include new Siri functionality and HomeKit control, but the feature I'm going to love most is having a single log-in for all of my TV apps so I'll never have to enter credentials for each app using the Apple TV remote control to select individual letters, numbers, and symbols one at a time. Ugh!
So those were the high points, at least for me. There was plenty more, but I'm out of space; the good news is that you can watch the entire show right here: www.apple.com/apple-events/june-2016.
And that's all he wrote…