Dr. Mac's Rants & Raves
Episode #220
I've been a freelance writer most of my adult life. It's rarely glamorous and the perks are few and far between. That being said, I was tickled to be invited on a 5-day press trip by Germany Trade & Invest, the foreign trade and inward investment agency of the Federal Republic of Germany. With stops in Berlin, Hamburg and Munich, and a day at the fabled CeBit technology expo in Hannover, it was billed as, "a whistle-stop tour of Germany's start-up and digital innovator scenes."
So I was in Germany last week and it was a most amazing trip with many interesting experiences. I had my first encounters with cool stuff like Microsoft's HoloLens Augmented Reality (AR) headset and HTC's Vive Virtual Reality (VR) headset. I also saw lots of robots and one very cool drone, and that's just for starters.
And so, here's a little photo-essay of some of the cool stuff I saw.
Cool Stuff: Berlin and Hannover
I flew into Berlin the Friday before the press tour got underway, so I spent the weekend on my own being a tourist. I was too tired on Friday to do much but I forced myself to wake up early Saturday morning, bought a ticket on a "hop-on/hop-off" tourist bus, and went off to see the sights.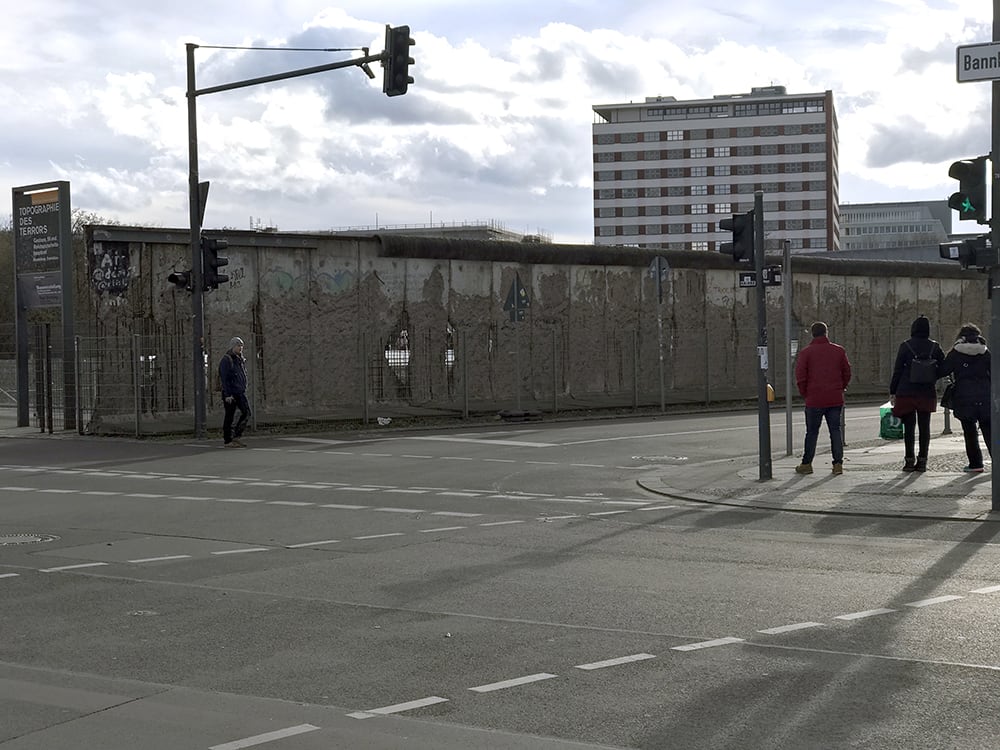 On Monday morning we set off to Hannover for the famed CeBIT technology trade show.
It was huge—taking place in dozens of gigantic exhibition halls—and mostly not my cup of tea. Too much medium-to-large business stuff and not enough personal (Apple) tech to suit me. Still, I spent the day wandering the Internet of Things, Unmanned Systems & Solutions, Virtual and Augmented Reality, and Startup halls.
Sadly, trade shows are still trade shows, with all the faux glitz, glamour, and miles of aisles you may remember so fondly (or not). Even so, I don't think I've ever missed Macworld Expo as much as I did standing in the middle of CeBIT.

There were a few cool robots…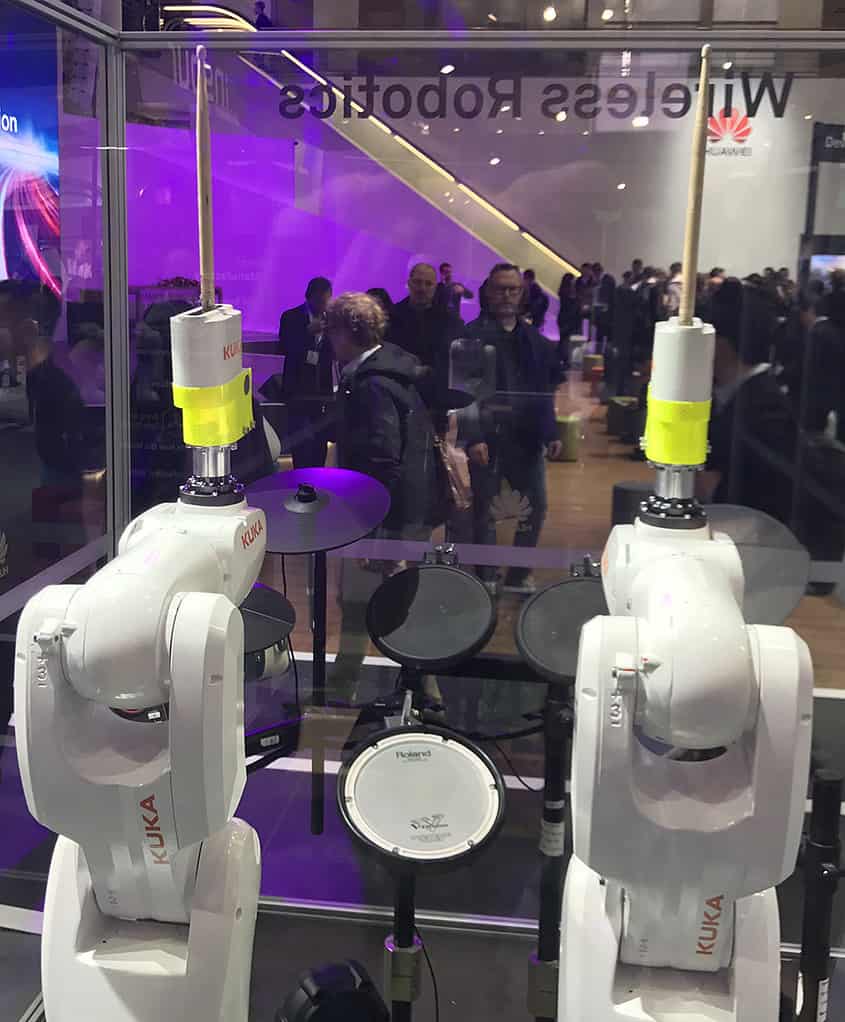 Another cool thing were the drone races inside a gigantic cage in one of the halls. Unfortunately, it was dark and cavernous so I couldn't get a decent picture of the flights or the costly (I presume) crashes.
Cool Tech in Sound
A very interesting audio technology I encountered at the show was HoloPlot, which can direct "3D acoustic beams" toward a specific spot with incredible precision. It's touted as a solution for large public spaces where it might be desirable to have two or more languages available in a single physical space.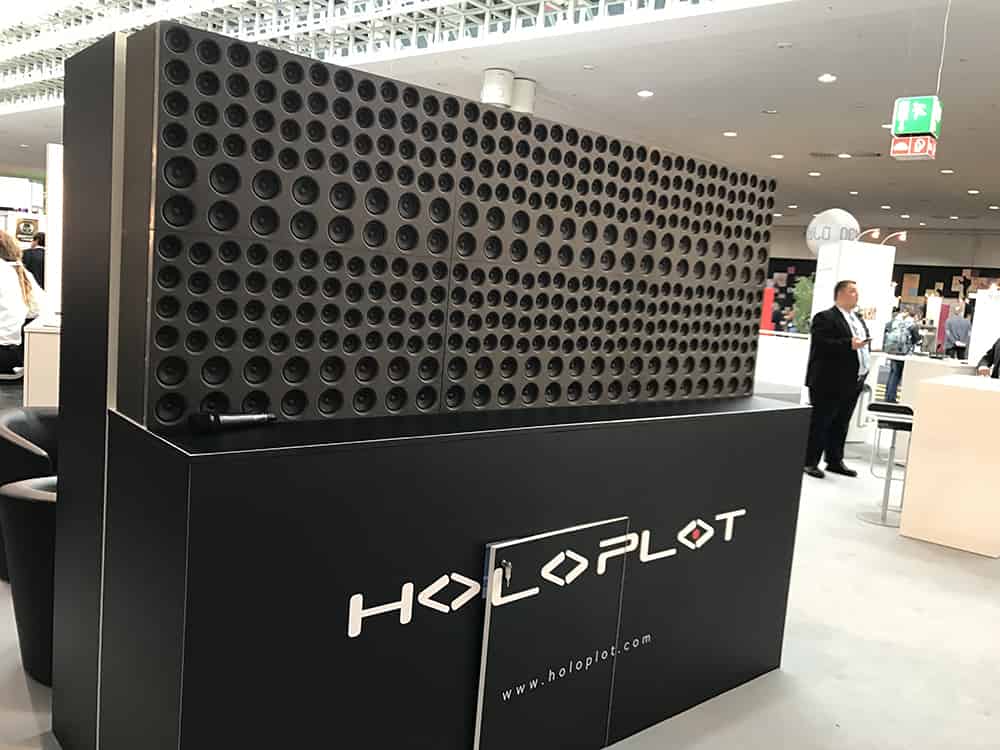 Walking in front of the Holoplot speaker system shown above, I heard the soundtrack in English, German, and French. The thing is, all three languages were playing at the same time but I could only hear one at a time—which language I heard depended upon where I was standing. On the left side I heard only English; in the middle I heard only German; and on the right side I heard only French. It was quite remarkable and very cool!
Back in Berlin
We returned to Berlin Monday night and on Tuesday visited several startup incubators and co-working spaces. One thing that struck me was that in Germany co-working spaces seem to offer more than just a desk or office you can rent by the hour, day, or month. One such space is The Factory, a curated community of innovators they call a "startup campus," housed in a beautifully renovated multi-building complex in Berlin's burgeoning creative district.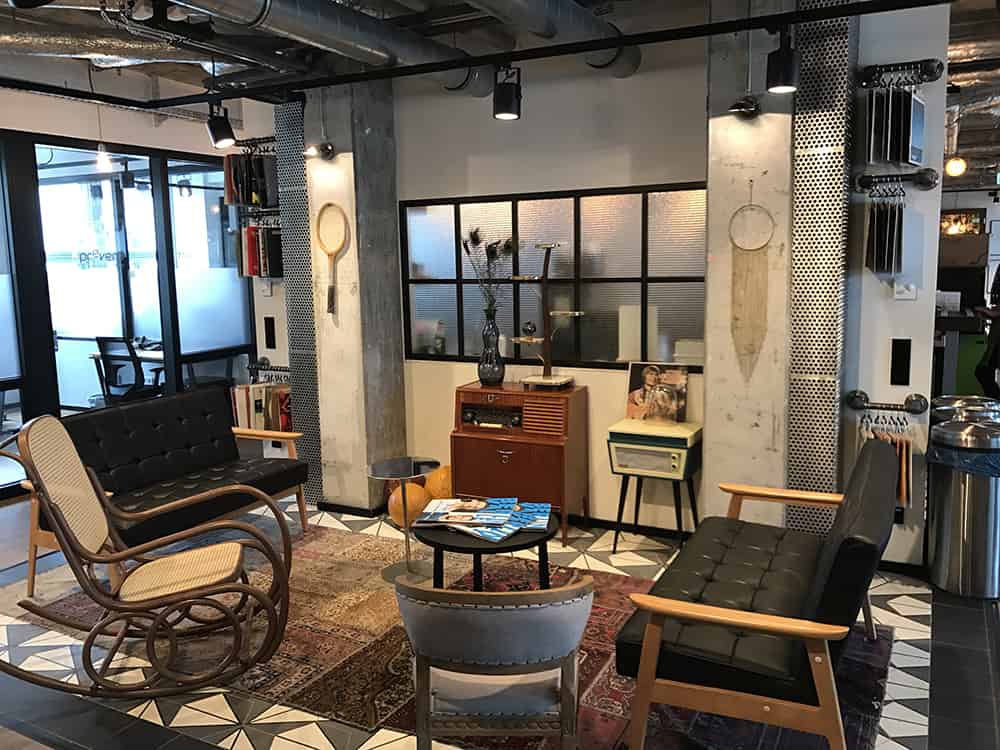 Now here's the cool part: though you have to apply and not everyone is selected, membership costs just €50 per month ($53.80) with everything you need including meeting rooms, printing, coffee, and more, included. Plus, there are community events nearly every night (Vint Cerf, father of the Internet, was a recent presenter.)
The low monthly price is subsidized by established Factory members like Uber, Soundcloud, Zendesk, HackerBay, and Google for Entrepreneurs. Those corporate giants are hoping to rub shoulders with tomorrow's next rock star developer or unicorn.
I don't know if it's sustainable but I was very impressed. If something like The Factory existed here in Austin, I'd almost certainly pay $55/month for a cool place to hang out with tech geeks.
After a tasty traditional dinner in Berlin we boarded the train and arrived in Hamburg a couple of hours later.
Next: Cool Stuff in Hamburg and Munich