Dr. Mac's Rants & Raves
Episode #296
I intended to cover last week's iPhone and Apple Watch announcements today, but as I started typing, I realized I've already seen coverage of the event in every publication I read (including this one) and every website I frequent. Since I don't have any of the new products in hand yet, there's not much I can add. (If you missed it, here's the recording.)
I'm more excited about the Apple Watch Series 4 than the new iPhones, so this week I've got a few low-cost accessories that I use and recommend for Apple Watches of all generations.
Accessories to Serve and Protect
When I get a new Apple Watch, the first thing I do is apply a screen protector.
I got a scratch on the crystal of my first Apple Watch and I was crestfallen. So, I got religion about using screen protectors. Since then I've upgraded my Apple Watch twice, and both crystals remain pristine and scratchless.
I've ordered at least six different brands of protectors over the years (all from Amazon.com). At first, I took notes, thinking I might be able to recommend one brand over another. But after testing half a dozen brands — IQ Shield ($7.85 for a 6-pack); Skinomi ($7.85 for a 6-pack); Supershieldz ($1.99 for a 6-pack); Klear Kare ($7.90 for a 6-pack); and Armorsuit ($7.85 for a 2-pack) —I realized there was little or no difference between them. And, in fact, I wouldn't be at all surprised to learn they were all made in the same factory.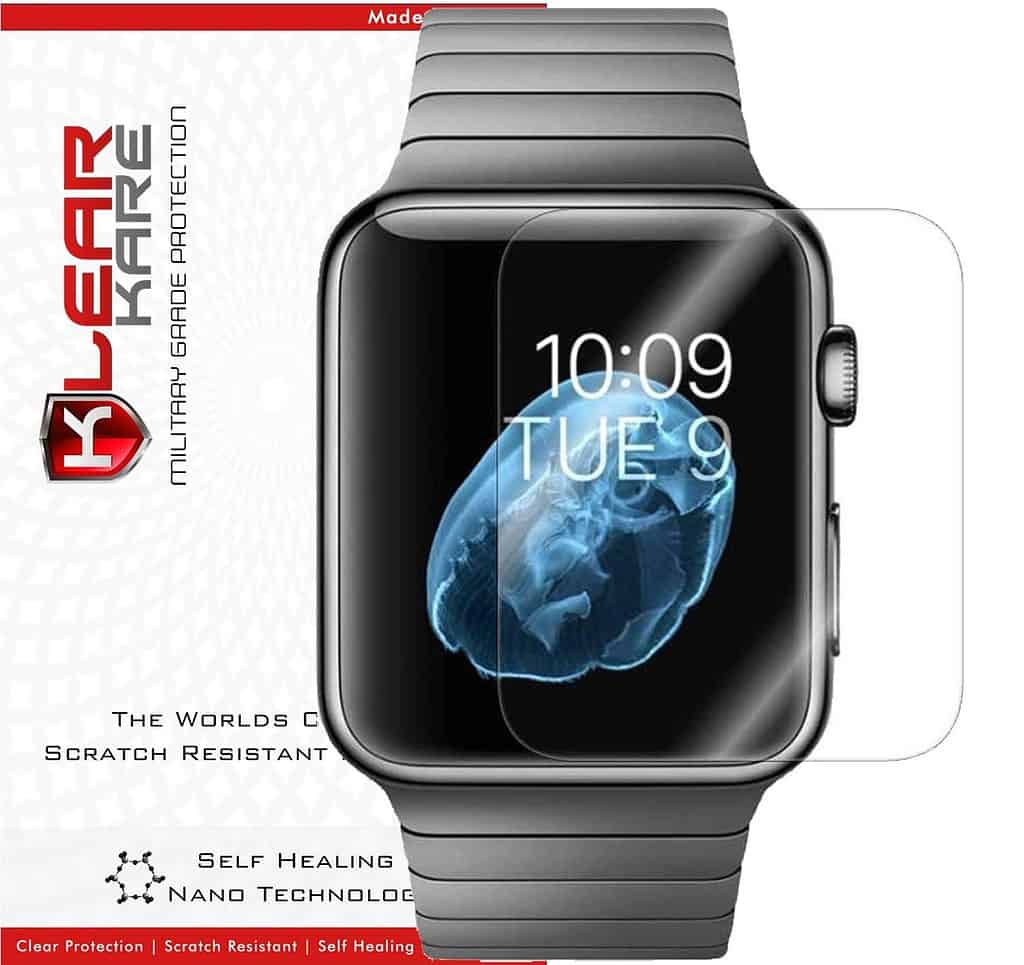 I prefer the flexible film protectors and think they work better and cover more than protectors made of glass or hard plastic. While I'd prefer tempered glass, I tried several brands and none covered the curved edges as well as the flexible film. The only downside to these inexpensive clear film protectors is that they're a bit fussy to install, and they begin looking ratty in a few months.
On the other hand, at less than $2 each, I didn't really mind making a couple of mistakes while perfecting my installation technique.
Join Together with the (Watch) Band
Moving right along, I love the way it takes mere seconds to swap watchbands. But, while Apple's watchbands are unquestionably beautiful and well-constructed, they're also unquestionably expensive, starting at $49 for rubbery-plastic sport bands with other styles starting at $149.
I wish I could afford Apple watchbands, but I'm cheap. So, I once again turned to Amazon.com, where I found a plethora of far less expensive knock-offs. For example, I've gotten several soft silicone sport bands similar to Apple's for under $10 each. And while Apple's Milanese Loop is elegant and beautiful, it should be for $149. So I found a sweet knockoff for $13.99 that lasted nearly a year before it broke.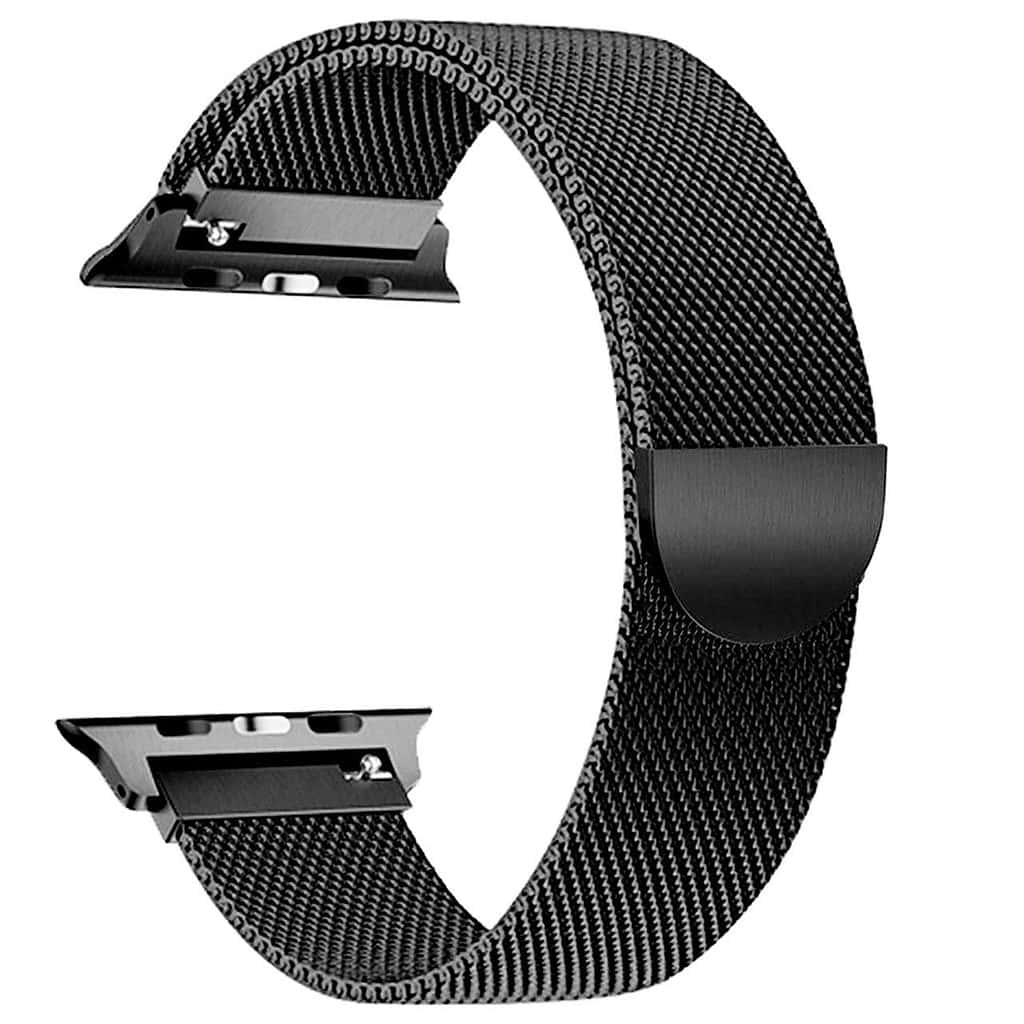 My advice: If you pay close attention to Amazon's product reviews, it's hard to go wrong. The quality is never as good as Apple's, but the lower prices make them well-worth considering. Plus, Amazon's return policy is fair—if you're not pleased with your purchase you can generally get a refund without much hassle. That being said, I have not had to return a protector or watchband so far.