Dr. Mac's Rants & Raves
Episode# 224
This column is dedicated to Mac users who remember classic Macintosh OSes like Systems 6 and 7—fondly or not. But short-timers will also find both parts of today's column interesting, especially the second part.
Part 1: Crystal Quest Classic
The first part is that one of my all-time favorite Mac games/time-wasters—Crystal Quest—now runs under macOS 10.7 (Lion) and later. That's a big thing because Crystal Quest—which is in Macworld magazine's Game Hall of Fame and received a rare 5-mouse review from MacUser—hasn't been available for decades.
Developer Game Mechanics has faithfully recreated everything about it by using the original source code, graphics, and sounds. Today, Crystal Quest Classic looks, plays, and sounds just like the original.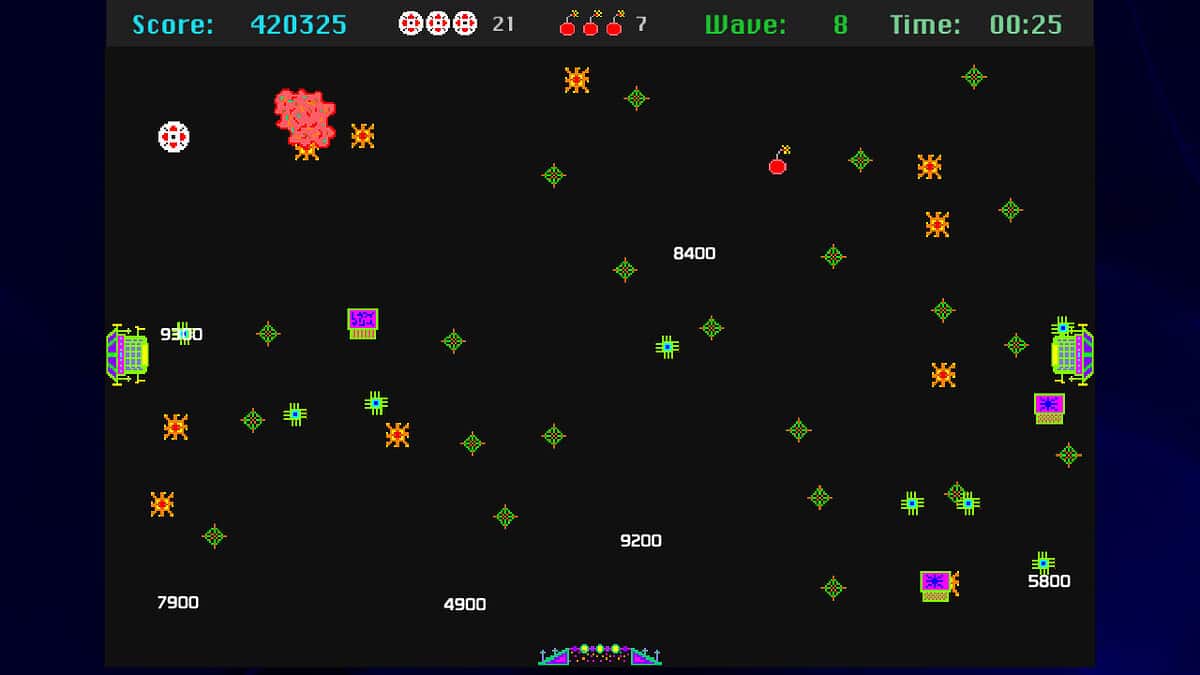 Now, here's the best part: It only costs $1.99!
Warning: I don't recommend playing Crystal Quest when you have real work to do. It's one of those rabbit holes that sucks you in for hours if you're not vigilant.
Part 2: More Classic Mac Apps
Moving right along, the second part is even cooler than Crystal Quest on modern versions of macOS. It's an Internet archive of vintage emulated Mac applications—including the original black and white version of Crystal Quest—all of which you can run right in your web browser.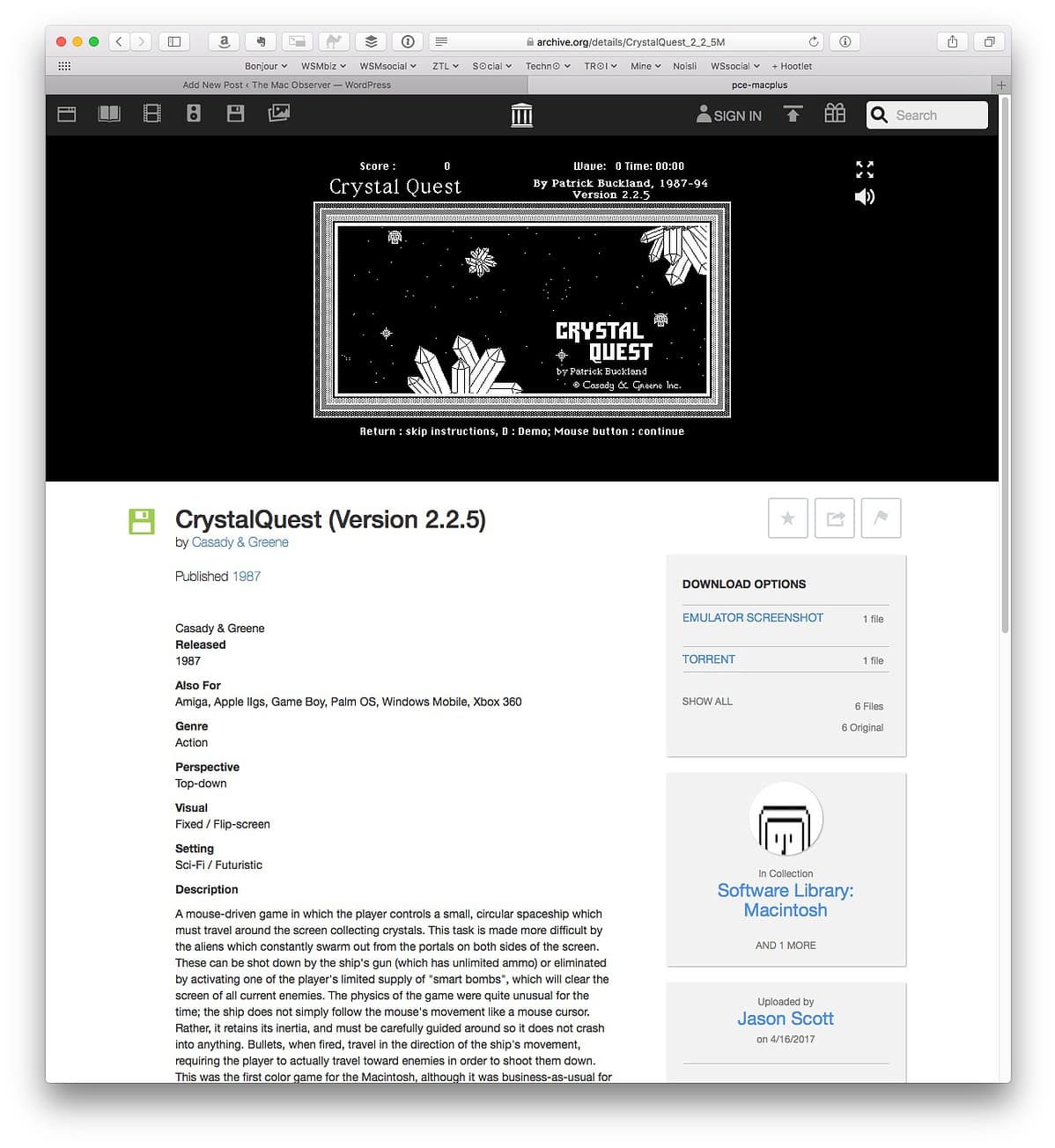 The Internet Archive Mac Software Library is a fascinating peek into the Mac's not-so-distant past, emulating a Mac Plus running System 6 right down to its startup ding (which hadn't become a chime yet). In addition to working versions of Macintosh System 6 and System 7, there are also 45 vintage apps, none of which has run on a Mac in decades.
Check out MacPaint, Bill Atkinson's masterpiece and the application that pretty much launched the desktop publishing and computer graphics revolutions. What's nearly as interesting as using MacPaint in your browser is reading the accompanying description. It's chock full of long-forgotten details like, "For a special post-election edition of Newsweek in November 1984, Apple spent more than US$2.5 million to buy all 39 of the advertising pages in the issue."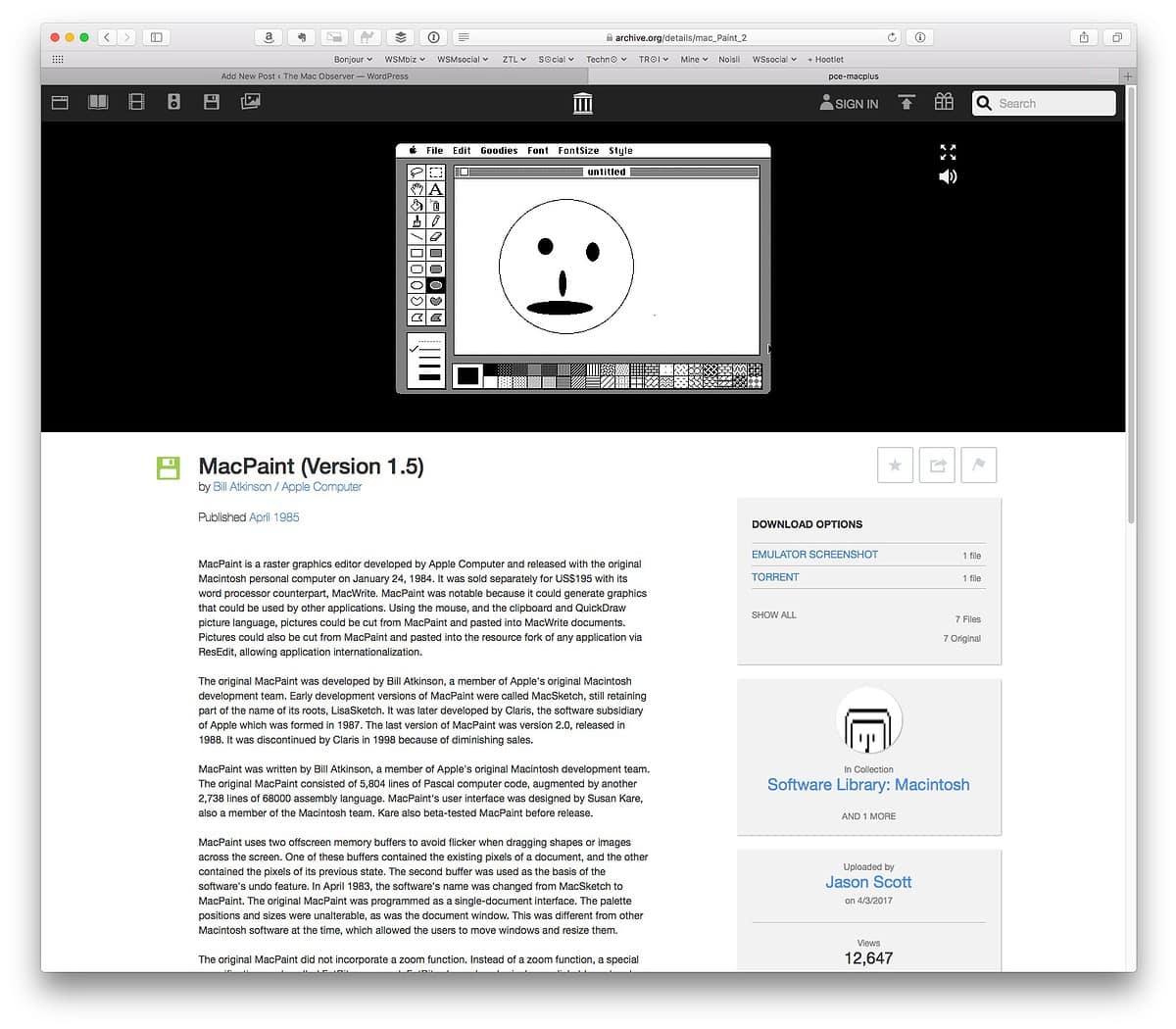 You'll also find a handful of other classic productivity apps including MacWrite, MacDraft, and BiPlane 2.0 Spreadsheet.
In addition to the black and white version of Crystal Quest, you'll find other classic games like Silicon Beach Software's Dark Castle. Back in the day, Computer Gaming World said it was, "perhaps the best [arcade game] I've seen on any microcomputer, ever."
Other notable games include Microsoft Flight Simulator, Wizardry, Frogger, MacMissiles (written by Avie Tevanian before he became Senior VP of Software Engineering at Apple), and the venerable all-text cave exploration game, Adventure.
If you've forgotten about these classic Mac programs, or never knew them in the first place, this is a chance to become reacquainted (or just acquainted) for free.
Have fun!
Find It Here:
Crystal Quest. $1.99 at Amazon.com
Internet Archive Mac Software Library