Dr. Mac's Rants & Raves
Episode #246
It seems I have to write a column reminding you it's never a good idea to upgrade an OS before the "point" release every year. This year I dedicate it to the perfect storm of four new Apple operating systems becoming available in September 2017: macOS 10.13 High Sierra; iOS 11 (and already, 11.0.1); tvOS 11; and watchOS 4. Here's my curmudgeonly advice (which is the same every year),
Here's my curmudgeonly advice (which is the same every year).
Don't Be in a Rush to Upgrade an OS
As much as you might want to try its shiny new features, you should never rush to install a new version of an operating system on any device you expect to use today.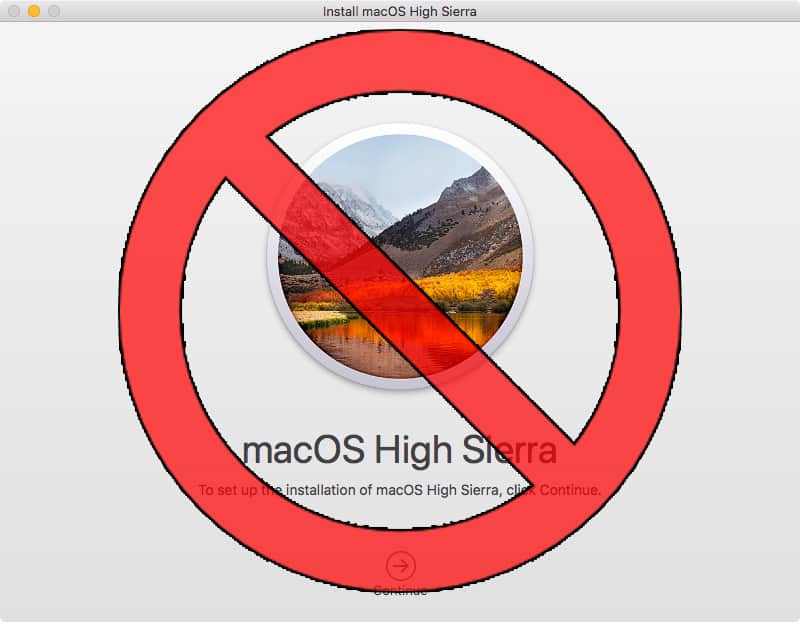 See, installing a new OS is like performing a brain transplant: It replaces pretty much all of the vital software parts that bring your Apple device to life. Without an OS, your Mac, iPhone, iPad, AppleTV, or Apple Watch isn't much more than a pile of components that are dumber than a toaster. Good-looking and pricey toasters, but without an OS they'd be dumber than a rock.
So, replacing an entire operating system is an operation fraught with opportunities for things to quickly go to heck in a handbasket. While that doesn't happen often, it does happen. And when it does, you can pretty much count on spending at least a few hours trying to get back to where you were.
Will Your Old Hardware and Software Still Work?
Another thing to consider is the impact an OS upgrade will have on your third-party hardware and software. For example, High Sierra will only support versions 15.35 and later of Microsoft Office. For those still using Office 2011, as many (including my wife) are, you'll either have to downgrade macOS 10.12 Sierra or upgrade to a newer version of Office. The same goes for many older Adobe apps.
So, before you upgrade to macOS 10.13 High Sierra, might I suggest you make sure that your favorite apps and utilities are going to work? The best place to start is the crowd-sourced application compatibility website www.RoaringApps.com, which already offers High Sierra compatibility information on thousands of Mac apps.
Older apps may be even more of a problem under iOS 11, which no longer supports 32-bit applications. On my iPhone, for example, that resulted in more than 50 apps that are incompatible and have no updates available. While these are mostly older apps I won't miss much, there are a few—like Trivial Pursuit, You Don't Know Jack, XLR8, Capo, and WordsWorth, to name a few—I'm going to miss a lot.
iOS App Compatibility Tip
To find out which of your iOS apps are going to cease to function after you upgrade to iOS 11, launch the Settings app and tap General–>About–>Applications to see a list of incompatible 32-bit apps (requires iOS 10.3 or later).
My Recommendation
I recommend you not install any OS upgrade the first time you see it. Rather, think it through and proceed with caution. Don't forget to make one or more backups, just in case, and do your homework by scouring the Internet for appropriate phrases like, "macOS High Sierra issues" or "iOS 11 problems."
One last thing: Don't forget that it's always harder to downgrade than it was to upgrade in the first place, so think before you click OK.