Dr. Mac's Rants & Raves
Episode #269
As I sat down to write this column about three useful iOS camera apps I've been testing—FiLMiC Pro, Halide, and SelfieX—I noticed I had an inordinate number of iOS apps in my "Photo & Video" category, most of which were cameras. I was shocked to discover I've collected well over 100 different iOS camera apps in the nearly ten years iOS apps have been available.
Granted, most of them weren't particularly memorable. But, many of them offer at least one desirable feature that captivated me at the time. Most of them didn't remain on my phone for long, but there are three I like so much and use so often I keep all three on my first home screen. And, while the built-in Camera app is pretty awesome, I find myself using one of these three apps more often than not.
FiLMiC Pro ($14.99)
I've shot a lot of training videos lately and my iPhone X serves as my main camera more often than not. And the camera app I've come to rely upon for getting excellent results is FiLMiC Pro. It's billed as, "the most advanced video camera for mobile. Ever."
It might well be true—this is a serious video camera for serious videographers, with handy arc-shaped sliders for focus and exposure, a histogram, and live analytics.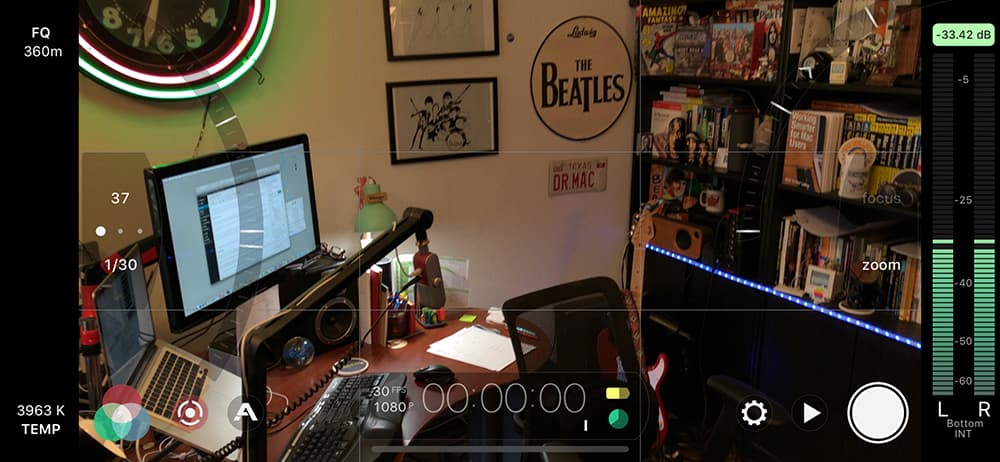 Then there's the FiLMiC Remote ($9.99) app, which allows me to monitor the camera remotely from another iOS device. So, with the camera mounted on a tripod, I can use a second iPhone (or iPad) to remotely control recording, focus, exposure, and more. It even offers a four-up display with a live preview along with a waveform monitor, vectorscope, and histogram.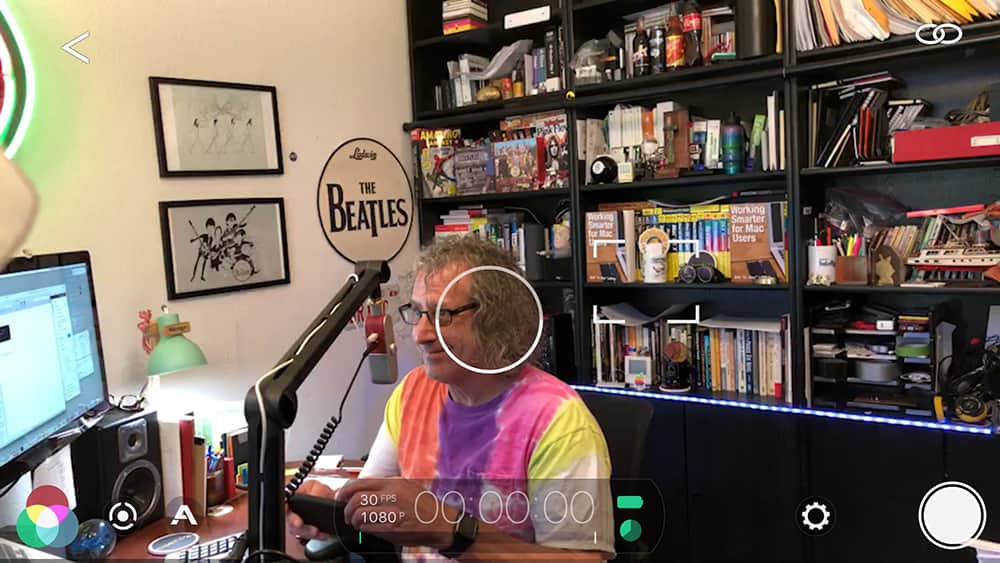 If you're serious about shooting video with your iPhone, I've yet to find anything more flexible and powerful than FiLMiC Pro and FiLMiC Remote.
Halide ($4.99)
For still images I love using Halide, a "premium" camera app that offers intuitive manual controls for shutter speed, ISO and white balance, a live histogram, and depth capture on dual-camera iPhones (iPhone 7 Plus, 8 Plus, or X).
It's also one of the few cameras that can shoot your choice of RAW, TIFF, HEIC or JPG file formats.
The latest update to Halide brought killer support for Portrait mode, including real-time depth-map previews (on dual-camera iPhones). It's awesome and you'll love it, but you're going to love Halide's easy-to-use controls and slick user interface, too.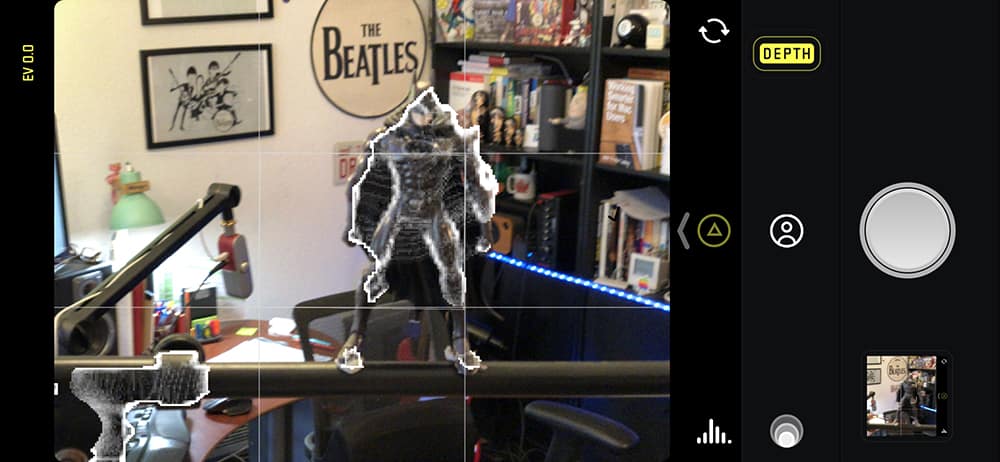 It's probably the best five bucks I've ever spent on photography gear.
SelfieX (free)
SelfieX lets you take perfect selfies with your iPhone's (superior) rear camera. It solves the problem of not being able to see the screen while you're composing the shot by voice, instructing you to move left, right, up, or down. When your face or faces are in the frame and the camera is held at the proper angle, the voice instructs you to say cheese and automatically snaps the selfie.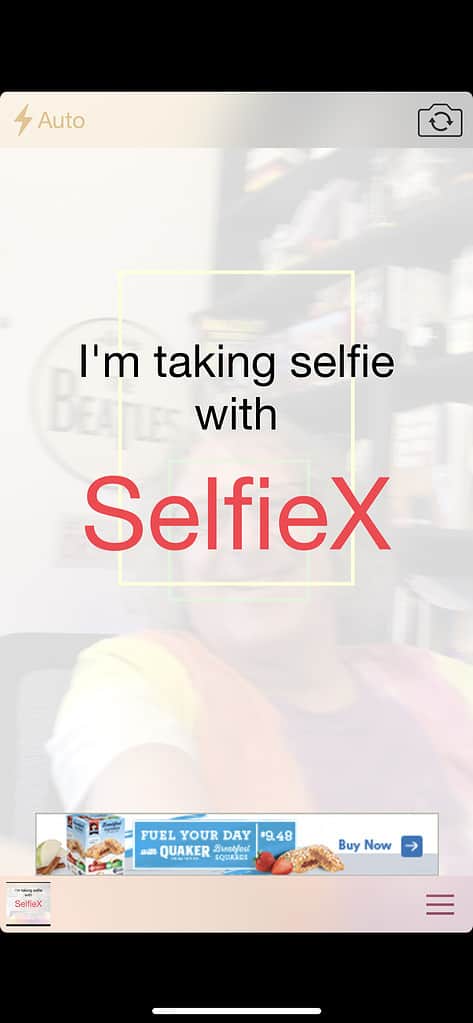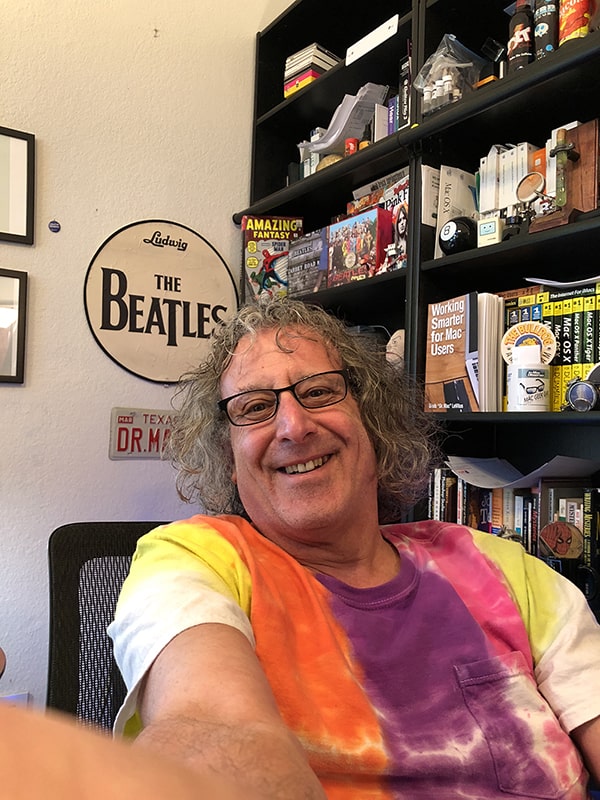 Resources (App Store links):