Dr. Mac's Rants & Raves
Episode #262
When last we spoke about printers in March of 2016 (March 2 and March 9, 2016), I compared and contrasted Epson's EcoTank with HP's also (then) new Instant Ink subscription plan. My conclusion on ink-cost was: "The bottom line is that the fewer pages you print each month, the more likely HP's Instant Ink will be more economical. Conversely, the more pages you print each month, the more you'll save by going with an Epson EcoTank."
2016 ink-cost (projected)
Here are the results from that column: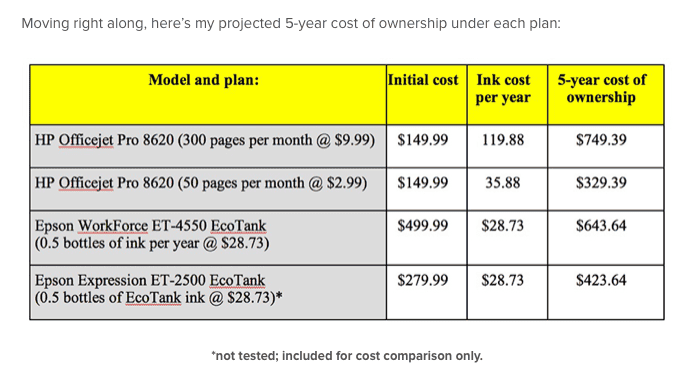 I like to print, so I went with an EcoTank (the WorkForce ET-4550), which has served me well since then.
2017 ink-cost (actual)
In two years I've printed many thousands of pages (with plenty in full color). My only costs were four bottles of Epson ink (around $60) in Spring 2017. For what it's worth, the ink tanks are half-full almost a year later.
After almost two years of ownership, printing roughly 500 pages a months, Instant Ink would have cost me at least $239.76 at $9.99 a month. Plus $1 for every 25 pages over 500 in a month.
Four bottles of Epson ink cost under $60. It cost quite a bit more for the printer up front, but the savings on ink more than make up for it.
I confess—I'm a printing addict…
I realize I may be in the minority, but I'm old-school when it comes to printing and I print a lot of stuff every day. Of course I print lots of owner's manuals and quick-start guides, but I also print recipes, business cards, greeting cards, and glossy photos regularly. The specialty paper aisle at Office Depot is one of my favorite places to shop.
So, when Epson asked if I wanted to test the latest, greatest EcoTank model, the WorkForce ET-4750, I asked what made it better than the printer I use daily (a WorkForce ET-4550), which still worked perfectly and had half-full ink tanks. They said, "just about everything is better," so I moved the ET-4550 to my wife's MacBook (since she also likes to print a lot), and then set up the new ET-4750.
Both printers are "all-in-one" models with identical feature sets—wireless or wired printing, copying, scanning, and faxing (not tested).
Now smaller and less messy
The first thing I noticed is that the new 4750 is way smaller than its predecessor—40 or even 50% smaller. And its paper tray holds more paper and is easier to insert and remove.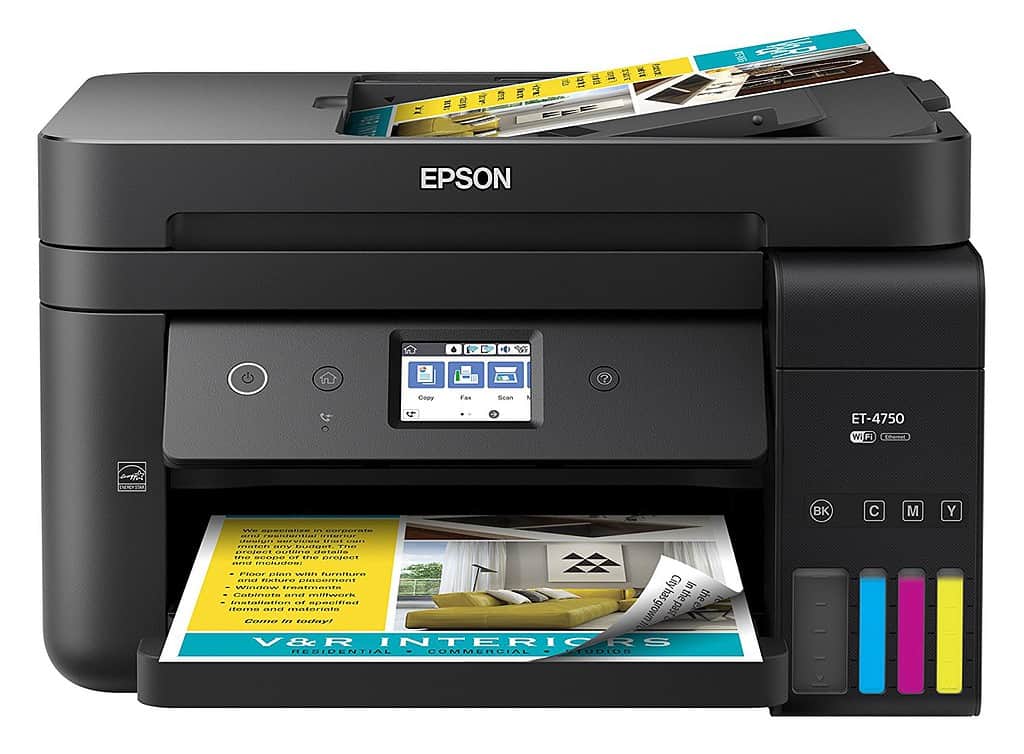 The second thing is that while refilling the ink tanks wasn't difficult before, the new model uses redesigned "auto-stop" ink bottles. Now filling (or refilling) the ink tanks is even easier and less messy.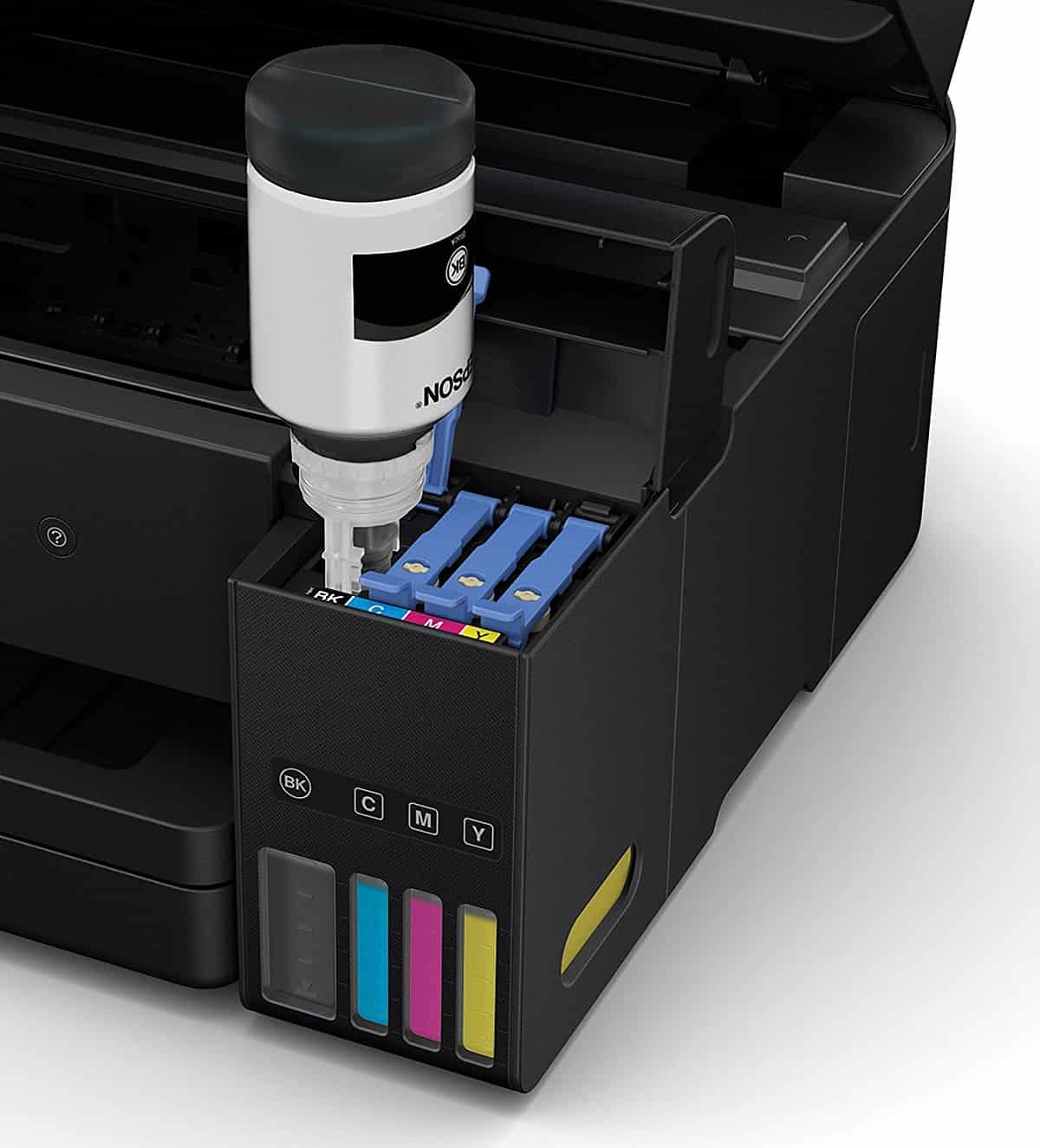 Print, scan, and copy quality are (as before), more than good enough for my needs (which means they were usually very good).
Priced at $499, it comes with enough ink for more than 10,000 pages and your replacement ink will be roughly 80% less expensive than traditional ink cartridges (not to mention a lot cheaper than a subscription).
There is one last thing­: The ET-4750 is currently on sale for $399 at both Epson.com and Amazon.com. [Update: After we published, the price rose to $426.99 on Amazon and back up to regular price at $499 on Epson's site. – Editor]
Epson WorkForce 4750 EcoTank printer. $499.