Dr. Mac's Rants & Raves
Episode #194
I received a Jet Black iPhone 7 Plus with 256GB of storage a couple of days ago and have been testing it side-by-side with its predecessor, an iPhone 6s Plus with 128GB ever since. It's too soon for a real review, but here are my first impressions of iPhone 7 Plus after just 48 hours: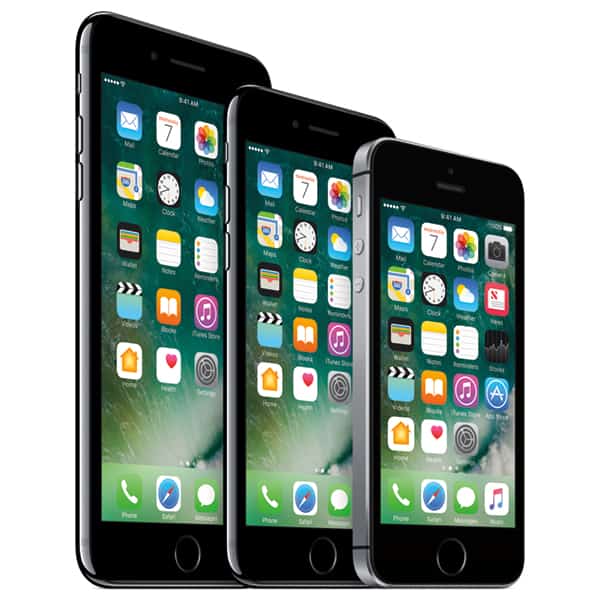 iPhone 7 Plus: Sounds Good
The first thing I noticed was that the stereo speakers on the iPhone 7 Plus are louder and clearer, and sound way better than any iPhone before it. Alert tones I know I wouldn't have heard before (on my iPhone 6s Plus) were loud and clear, even when the iPhone was in my pants pocket. That was cool and I have to admit, somewhat unexpected.
For what it's worth, I used to drop my iPhone into an empty glass or mug as a cheap way to amplify its sound, but with the iPhone 7 Plus's better and louder speakers, I doubt I'll have to do it anymore.
A New Sensation: Haptic Feedback
I also noticed the new solid-state Home button/Touch ID sensor almost immediately, as it has no moving parts and simulates clicking via haptic feedback (vibration). It feels strange the first few times I tried it but feels normal to me now.
Speaking of haptic feedback, the new iPhone 7 and 7 Plus have all-new Taptic Engines that use vibration to enhance your experience. So, for example, when you set the time or date in the Clock app, you feel a distinct click for each unit of measure, and the faster you spin the wheel, the faster the clicks occur. The sensation is realistic; I can't wait to see how third-party developers deploy it in their apps.
iPhone 7 Plus Display: Looking Good!
Apple claims the new Retina HD display on the iPhone 7 models is, "up to 25 percent brighter and comes with the cinema standard wide color gamut, so you can see more vibrant true-to-life colors right on your display." I looked at dozens of photos and videos with the iPhone 7 Plus and iPhone 6s Plus side-by-side and thought the difference was significant for most images. I know: I'm probably biased and I knew which screen was which. That's why I asked my mom and my wife to compare the screens and they confirmed what I saw—they both found the iPhone 7 Plus screen was brighter, more colorful, and preserved more detail in shadows and highlights.
Jet Black is the New Black
I really love the new Jet Black finish, which is reminiscent of the high-gloss black lacquer finish you'd find on a high-end piano, the result of a precision nine-step anodization and polishing process. While it's as hard as other anodized Apple products, Apple warns, "its high shine may show fine micro-abrasions with use. If you are concerned about this, we suggest you use one of the many cases available to protect your iPhone."
I'm running out of space, but let me close by saying the iPhone 7 Plus camera is the best I've ever seen, and its new Portrait camera mode (now in beta) is nothing short of astonishing. Check out this example and see if you can figure out which one was shot using Portrait mode.
I'll have much more to say when it's out of beta. 
And that's all he wrote…