Dr. Mac's Rants & Raves
Episode #217
Two friends recently asked my advice on the fastest and easiest way to build websites for their new online businesses. Since I did just that last year in preparation for the release of my new eBook, Working Smarter for Mac Users, (which shipped this week!), I was happy to oblige and gave them both this advice: Use Squarespace.
Friend #1 used Squarespace, and was selling services from a beautiful, fully functional website a few days later.
Friend #2 hired a web designer, who built the site from scratch. It was several months before he was selling products from a beautiful, fully functional website.
What is Squarespace
So, what is this Squarespace of which I speak? It's something called Software as a Service (SAAS), which is to say it's an all-inclusive website building, website hosting, and website marketing application that resides in the cloud. So it's platform-agnostic, with no software to download. To use Squarespace to build and edit your site, all you need is a modern web browser running on almost any device.
In addition to the extra time and money, there are two major differences between Squarespace and hiring a web designer…
Cost
Friend #1 pays $16 a month (or $12 if paid annually) plus 3% per transaction for a beautiful Squarespace website.  Friend #2 pays his web guy a lot more each month in addition to the thousands of dollars he paid up front for the site.
Ease and Speed of Updating
Friend #1 can edit her site using almost any web browser on almost any device. Friend #2 has to get a hold of his web designer, submit the changes, and then wait for them to appear on his site a few hours (or days) later.
Ease of Use
Squarespace is easy to use. If you can drag and drop, you can populate one of Squarespace's dozens of gorgeous, professionally-designed templates with your own content.
There are templates available for sites of all types—stores, blogs, catalogs, photo galleries, and many more. Plus, you won't be locked into the template you first select—Squarespace makes it easy to preview your site with different templates without affecting the live site.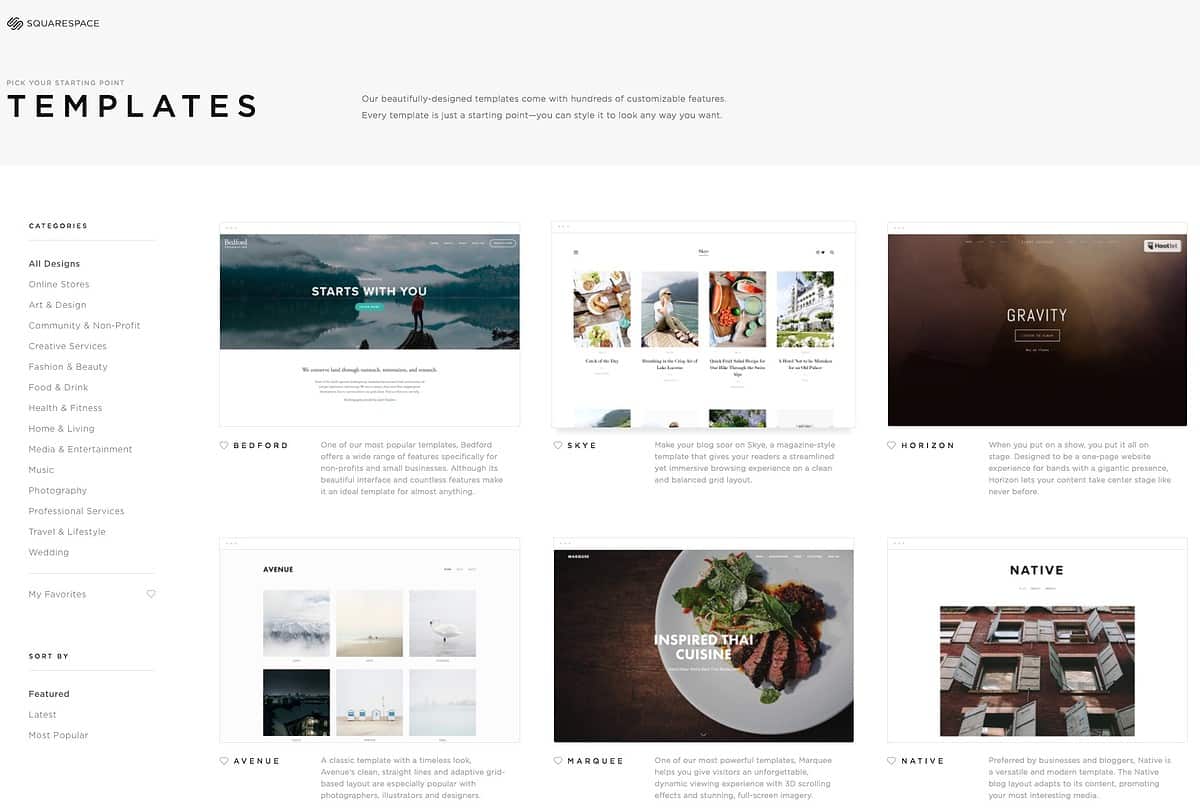 Squarespace also includes excellent tools for maintaining your blog, complete with reader comments and RSS.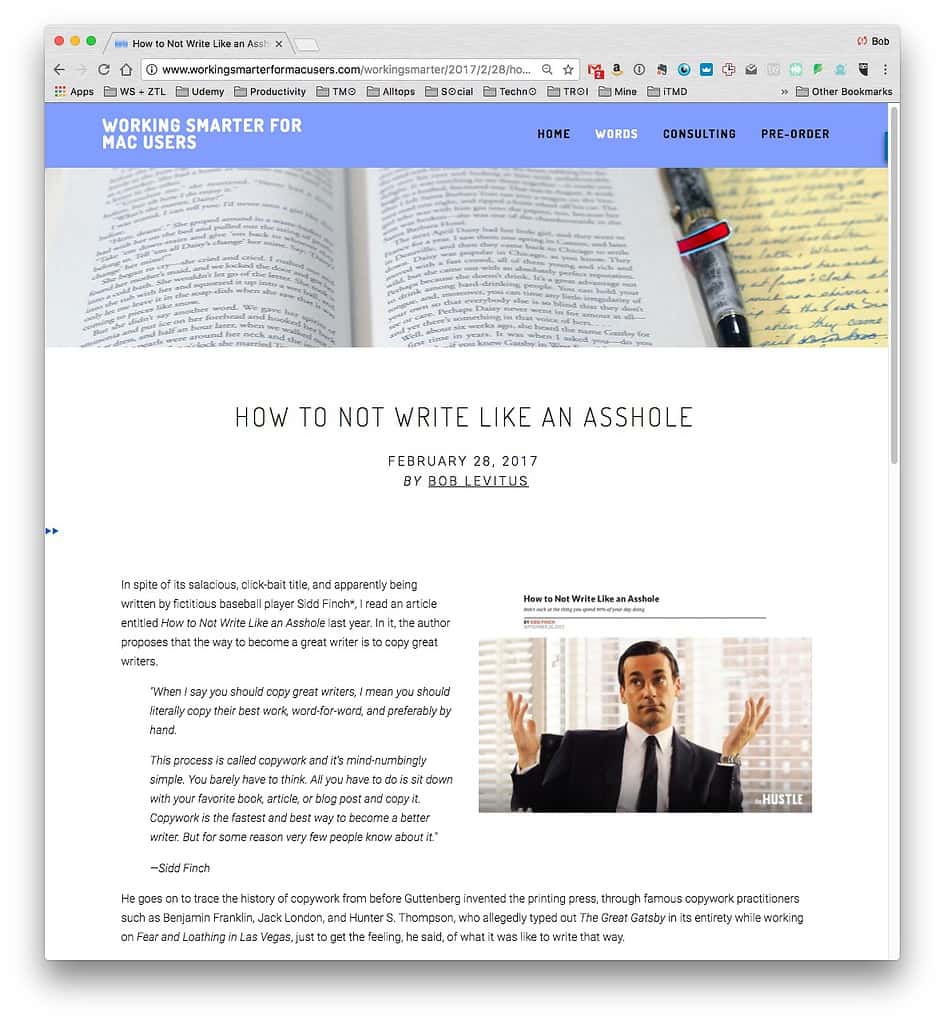 Furthermore, it's easy to integrate your blog with Apple News (I did!), and have every post you make appear in the News app (iOS only).
Sweet!
Integrates with Mailing Lists
Speaking of integration, Squarespace also supports many email list management providers such as MailChimp (my choice). That means you can include signup forms on your site and have the results sent to MailChimp (or other provider) and added to your mailing list.
Furthermore, its built-in ecommerce module is easy to configure and use, so you'll be taking credit card orders within a few days, with the money transferred to your bank account a few days later.
Finally, if you get stuck, Squarespace offers very good help including FAQs, tutorial videos, and humans.
The Bottom Line
The bottom line is that if you someday hope to sell something online, Squarespace is probably the fastest, easiest, and most affordable way. With a free 14-day trial and no credit card required, perhaps it's time to stop dreaming and start doing…
I've used Squarespace exclusively for years on several sites, and when I needed a site for my new book, Working Smarter for Mac Users, Squarespace was really the only choice.