Dr. Mac's Rants & Raves
Episode #223
If you haven't heard, there's a new iPad in town. Apple rolled out a 9.7-inch model with the lowest prices ever for a full-sized iPad. It starts at a mere $329 for a 32GB WiFi-only model, vs. $599 for a 32GB WiFi-only 9.7-inch iPad Pro.
Apple sent me one to check out, and I've used it for a couple of weeks. I'm convinced the biggest difference between it and iPad Pro (9.7-inch) is that it's $270 less than the Pro model. And that's without the main reason to buy an iPad Pro—the Apple Pencil and Smart Keyboard, which add $99 and $149 respectively. So at the end of the day, you'll probably spend at least $300 more if you want to go Pro.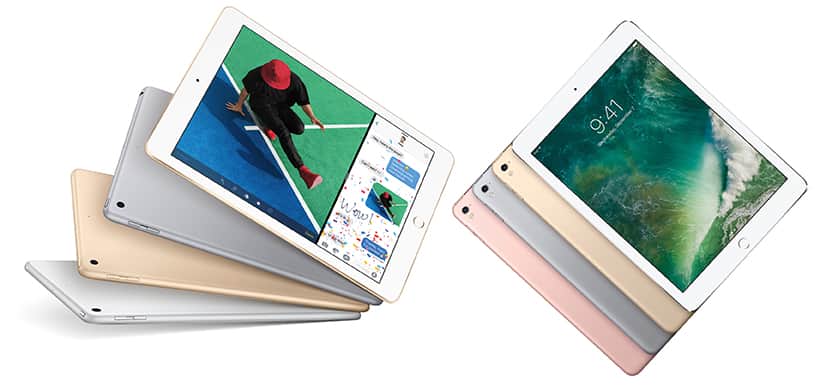 New iPad: Technically Speaking
Technically, the iPad Pro has several features you won't find in the new, less expensive model, such as a fully laminated display with an antireflective coating' wide color True Tone display; 12MP camera with Live Photos; True Tone flash; and wide color photo capture. The new model sports an 8MP camera with Live Photos, but none of those other features. The new iPad also has a slightly slower A9 processor (vs. an A9X processor in the Pro models). Finally, the new iPad is not compatible with Pro-only accessories including the Apple Pencil and Smart Keyboard.
I used the new iPad side-by-side with my 9.7-inch iPad Pro and I usually couldn't tell which one I was using until I examined it very, very closely. Placed side-by-side, you'd be hard-pressed to tell one from the other, too—they're really that similar. In fact, when I was at the Apple Store in Austin last week, I watched an employee point to an iPad Pro while describing the new iPad.
Upgrade to the New iPad: Yea or Nay?
As far as performance, I noticed very little difference between the two devices. While the benchmark scores for iPad Pro's A9X processor exceed the new model's A9 processor, you probably won't notice. And while the camera and screen are better in the Pro, you probably won't notice that much, either.
If your iPad is relatively new—say 2 years or newer—there's almost no reason to consider the new iPad as an upgrade. But, if your current iPad is older, like the iPad 2, for example, the new iPad has a Retina display with four times the resolution, and its A9 chip is up to eight times faster (CPU) and 23 times faster (graphics.)
New iPad: The Bottom Line
The bottom line is that the new iPad is an iPad through and through. If you're in the market to upgrade your older iPad, the new iPad will almost certainly be better than whatever iPad it replaces. It would behoove you to give it serious consideration.
In fact, as much as I love my iPad Pro/Smart Keyboard combination—especially for taking notes—I'm not sure I'd pay the extra $300+ for it today. In fact, I'd probably choose the less expensive iPad and a Bluetooth keyboard (I can't draw so I don't need an Apple Pencil), thus saving at least a couple hundred bucks.
So, unless you absolutely must have an Apple Pencil or Smart Keyboard (or 256GB capacity, which is only available on the iPad Pro), chances are the new iPad will satisfy your every need and save you $270 (or more) along the way.