Dr. Mac's Rants & Raves
Episode #191
I have noticed a trend lately where software makers offer free, high quality basic versions, charging only those who wish additional features or services. Often known as "freemium" apps  (think "free but still premium"), these days freemium isn't just for games and entertainment apps.
Examples of popular non-entertainment freemium apps include apps like Dropbox, Evernote, SuperDuper!, CrashPlan, Data Rescue, and PhotoCard by Bill Atkinson.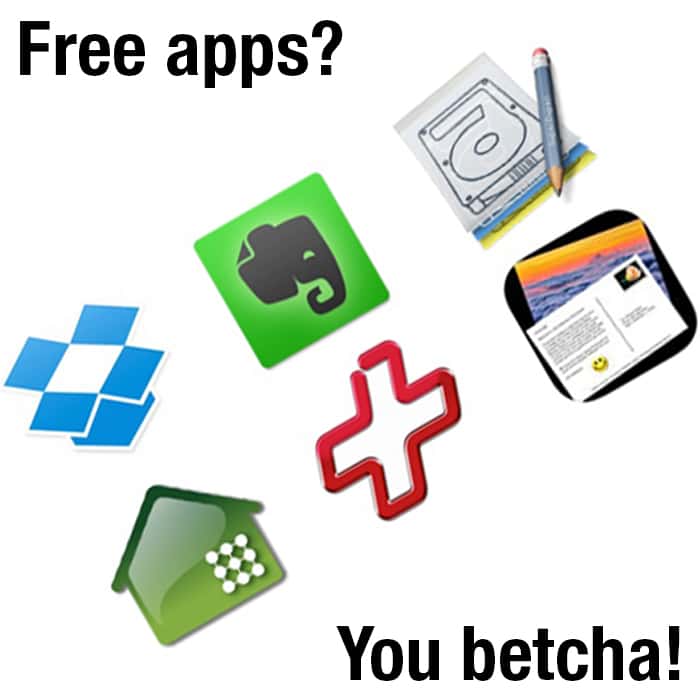 Free, But the More You Use Them…
The thing is, the more you use the free versions of those first two—DropBox and Evernote—the more likely it is that you'll become a paying customer. That's because both of these apps revolve around storing files in the cloud to make them more convenient and easier to access from any device. So, the more you use these services, the more storage space you're gonna require. Eventually you'll either have to start paying or find a different solution.
That being said, they're both excellent products I recommend without hesitation. I've paid for Evernote Premium, which recently increased from $45 to $70 per year, for the past few years and I'll happily start paying for Dropbox if and when I use up all of my free storage.
Free, High-Quality Backup Software
But what about the rest of them? SuperDuper! and CrashPlan are two of my favorite backup apps, and both provide useful functionality at no cost without limitation, and both offer additional features and functionality for those who care to pay for them.
Then there's SuperDuper!, which makes a bootable duplicate—a clone—of any Mac hard or solid-state drive. Having a clone of your startup disk can be a lifesaver; SuperDuper! developer David Nanian says the ability to clone your startup disk manually will be free in SuperDuper! forever.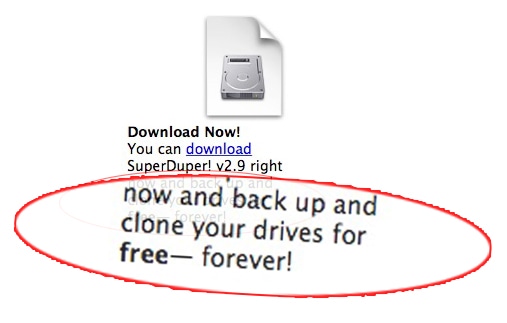 But, while it's great to have a clone of your startup disk, it's even greater when that clone is created automatically as often as you like without any action on your part. That the part that will cost you, but frankly, $27.95 seems like a fair price for that and several other useful features.
Then there's CrashPlan, a complete backup solution that lets you perform free backups to:
Hard disks connected to your Mac.
Hard disks connected to your network.
Hard disks connected to remote Macs of other CrashPlan users (via the Internet).
I know. How does CrashPlan make money if their software does all that for free? Well, like Dropbox and Evernote, they hope you'll like using their app so much you'll be happy to pay $5/month to add unlimited cloud storage, unlimited file versions saved forever, and mobile app access. I know I am.
Free, High-Quality File Recovery Software
One of the best uses of the freemium paradigm is Prosoft Engineering's Data Rescue. If you have a crashed disk you can use the free demo version of Data Rescue to analyze your drive and preview all recoverable files. Only then does the app ask you for money.
That's a smart move on Prosoft's part and a good thing for the rest of us: You aren't asked to pay until you've seen exactly what will be recovered. That's sweet!
Free, High Quality Postcards via Email
Finally, there's PhotoCard by Bill Atkinson, a free iOS app that lets you create and email the most beautiful picture postcards you've ever seen.
It's totally free for email and includes dozens of Bill's gorgeous nature shots for you can use when the ones you shot look like crap.
Or, you can pay around $2 and have your postcard beautifully printed, laminated, and mailed, usually within 24 hours.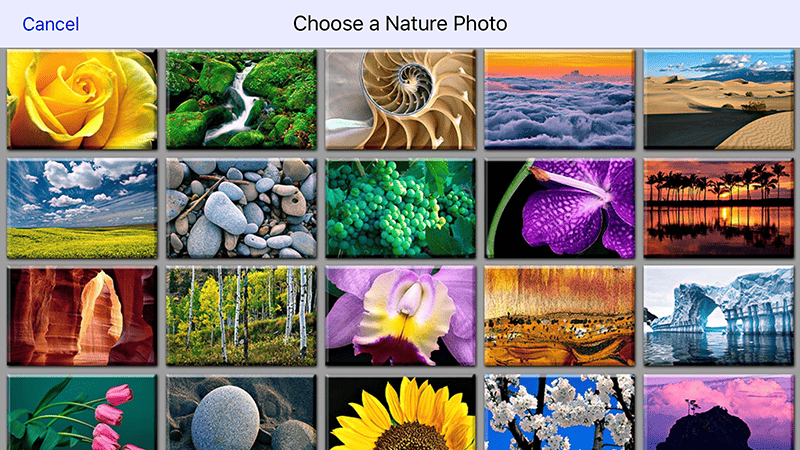 I like to try before I buy and freemium apps make it that much easier. So try one or all of them… what have you got to lose?
And that's all he wrote…