Dr. Mac's Rants & Raves
Episode #240
As you probably know by now, Apple is now offering Public Betas of its next generation operating systems.
Now, anyone can install pre-release versions, known as Public Betas, of the next releases of iOS, macOS; and tvOS. That's mostly a good thing. The way I see it, the more people testing an operating system before its release, the less likely there will be unforeseen issues with it when it ships.
Are you excited to try iOS 11 features such as the new Files app; livelier Live Photos with bounces, loops, and long exposures; or the totally configurable Control Center? Are you anxious to explore macOS High Sierra's new features like the Photos app's Curves, Selective Color, and professionally inspired filters; website-specific settings in Safari; or Pinned Notes in the Notes app?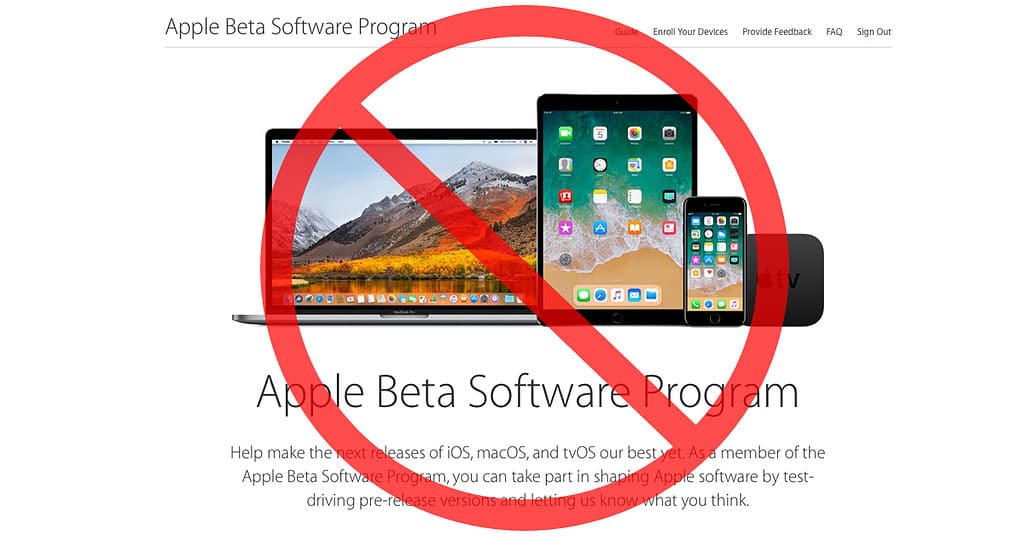 Well, hold your horses. Before you install any beta OS on any device—a procedure I describe as similar to performing brain surgery on your Mac—here's my advice on testing pre-release (beta) operating systems safely and sanely:
My Advice on Public Betas
My first and most important piece of advice is that you should NEVER, EVER install Public Betas of any OS on your only device of its kind. If you only have a single iPhone, iPad, or Mac, you should never, under any circumstances, be using it for beta testing.
In the case of an iDevice, you may not be able to easily revert to the previous (current) version of iOS once you've installed the beta. And, even if you can revert, you will almost certainly have to wipe (erase) the device first. Even if you have complete faith in the iDevice backup-and-restore process (which I don't), it's possible you'll be without your iPhone (or iPad or iPod touch) for hours while you attempt to erase it and restore it from a backup.

If you have only one Mac and you know how to format and partition disks, you can create a bootable drive or partition and use it for beta testing.
If you don't know what the last paragraph means or you're not comfortable erasing and partitioning disks, you should probably avoid installing a beta OS on your only Mac.
The Bottom Line
One last thing: In its Guide to Public Betas, Apple warns that, "some applications and services may not work as expected and their data may not be backwards compatible. Be sure to back up your device before installing the software."
I'd go a step further and warn that you should have multiple backups before installing a beta OS, just in case.
The bottom line is that you should never, ever install a beta OS on any device you're not willing to erase and restore (and probably erase and restore more than once). And you should never install a beta OS without several known-to-be-good backups.