Dr. Mac's Rants & Raves
Episode #303
Although it was just released last month, I've been using iOS 12 on at least one device since June while working on iPhone For Dummies for its 12th Edition. There's a lot to like in this latest and greatest OS for iDevices. I already told you how much I like the fantastic Shortcuts app two weeks ago, so here are a few more lovable new features you'll find in iOS 12.
Like "Do Not Disturb" but Better…
I've been using the iOS Do Not Disturb feature on my iPhone for years, but the new iOS 12 features make it more useful. Now, when I press and hold (3D Touch) the Do Not Disturb icon in Control Center, I get to choose how long Do Not Disturb should be in effect.
For 1 hour.
Until this evening.
Until I leave my current location.
Until the end of the current event (assuming there's a current event on my calendar).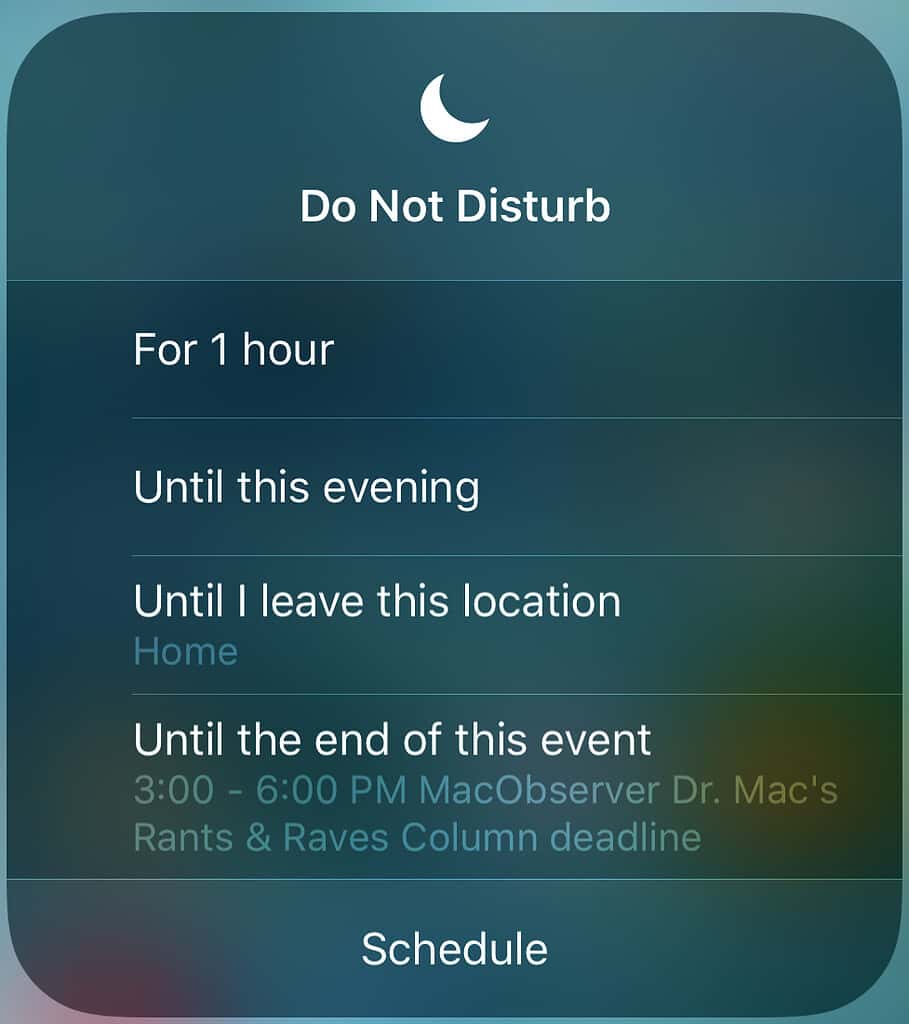 I used to enable Do Not Disturb and then forget to turn it off, but with these new options, it remembers to turn itself off after an appropriate interval even if I don't.
And Notifications are Noticeably Better…
Along the same lines, I receive more notifications than I would like. I used to ignore them, 'cause launching the Settings app to disable or change the settings was too much trouble. With iOS 12 I can long-press any notification, tap the ellipsis (…) in the upper-right corner of its preview, and choose from several options: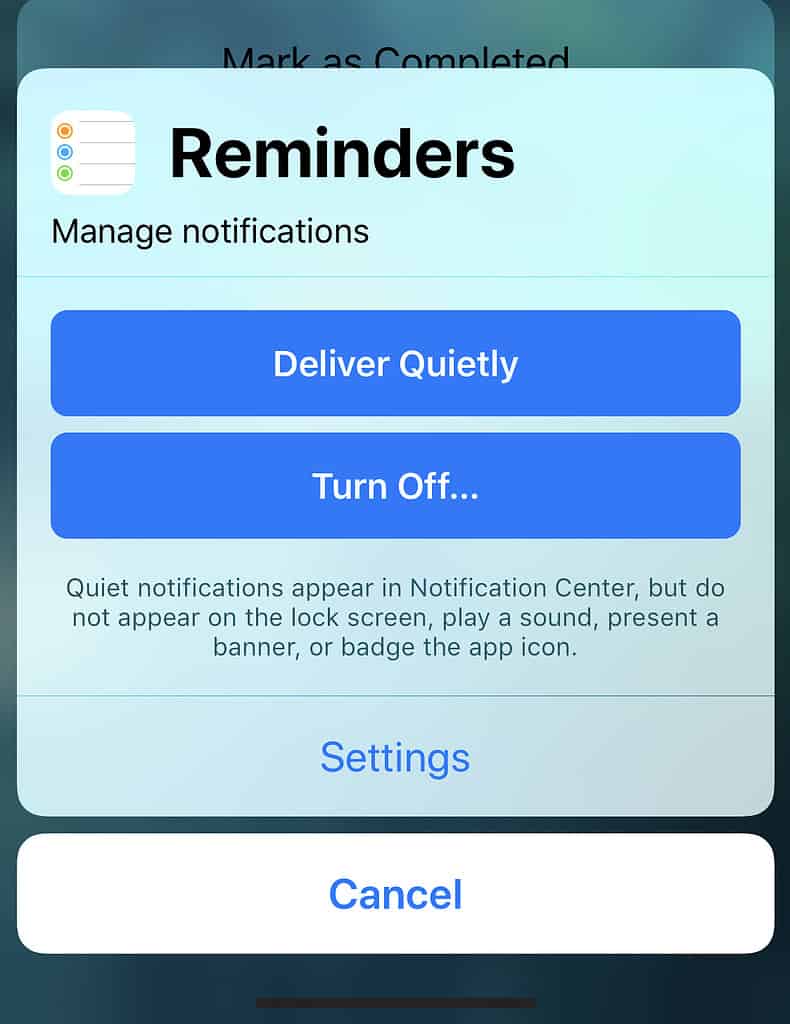 Deliver Quietly: Notifications will only appear in the Notification Center, but will no longer appear on the lock screen, play a sound, present a banner, or badge the application's icon.
Turn off: Disables Notifications.
Settings: Launches the Settings app and displays the Notification options for this source.
Deliver Quietly is my favorite. I've applied it to many of the apps that used to irritate me with frequent interruptions. I can still see the notifications in Notification Center, but they no longer make noise or clutter my screen with banners and badges.
Me and My Memoji
I loved Animoji — the animated avatars that debuted on the iPhone X last year — and have been using them regularly for iMessages. How could you not love a talking poop, bear, dog, or unicorn that speaks to you with my voice? Most recipients are tickled, and I prefer dictating short responses over typing anyway.
iOS 12 adds four new Animoji (still iPhone X models only), but the big news is Memoji — Animoji you  fabricate from a provided library of facial features.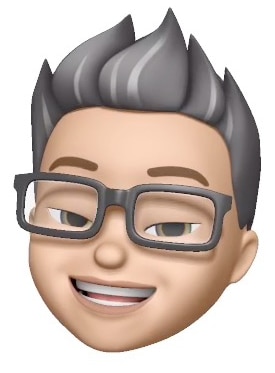 Everyone thinks my Memoji looks a lot like me. What do you think?  I use it a lot and most people get a kick out of it.
It's About Time: Meet Screen Time
Last but not least, if you haven't checked out iOS 12's new Screen Time yet, tap Settings–>Screen Time. I was somewhat surprised to find that I spent two and a half hours a day on my iPhone last week; picked it up an average of 38 times a day; and received around 70 notifications a day. I was less surprised to learn that Camera, Messages, Music, MacGeekGab, and Facebook were the five apps I used most.