Dr. Mac's Rants & Raves
Episode #264
It's been rumored for some time that Apple plans to discontinue the AirPort product line: AirPort Extreme, AirPort Express, and AirPort Time Capsule. It hasn't happened yet, but I suspect it will soon. I mean… there hasn't been a major update or improvement to an AirPort product since 2013! So, when my AirPort Extreme began acting wonky last year, I decided not to buy 5-year old technology and began looking into third-party Wi-Fi solutions.
I was never happy with the AirPort Extreme's coverage. Even after extending the network with a pair of AirPort Expresses, my Wi-Fi reception was slow or nonexistent at my workbench in the garage, or the deck and BBQ pit out back.
Mesh: The Next Big Thing
My research indicated I would be best served by one of these newfangled "mesh" networks instead of a single router. These relatively new systems use two or more access points that communicate intelligently amongst themselves to provide a "mesh" that bathes your home in fast Wi-Fi.
Based on recommendations from friends and colleagues (TMO's and Mac Geek Gab's Dave Hamilton for one), I went with a $399 Eero system consisting of a gateway plus a pair of "beacons." The gateway has Ethernet ports and connects to the cable modem; the beacons are wireless white ovals that plug directly into a wall outlet.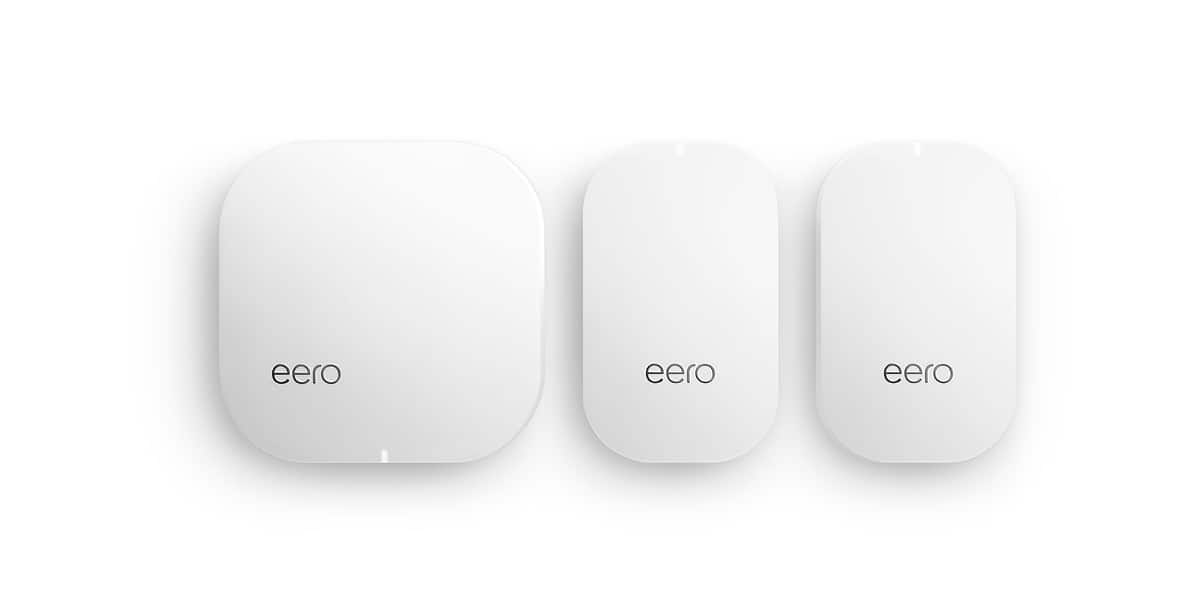 There's an excellent Eero iOS app that guides you through setup and helps you place your beacons. Within ten minutes of opening the box, the Eero Wi-Fi network was up and running flawlessly.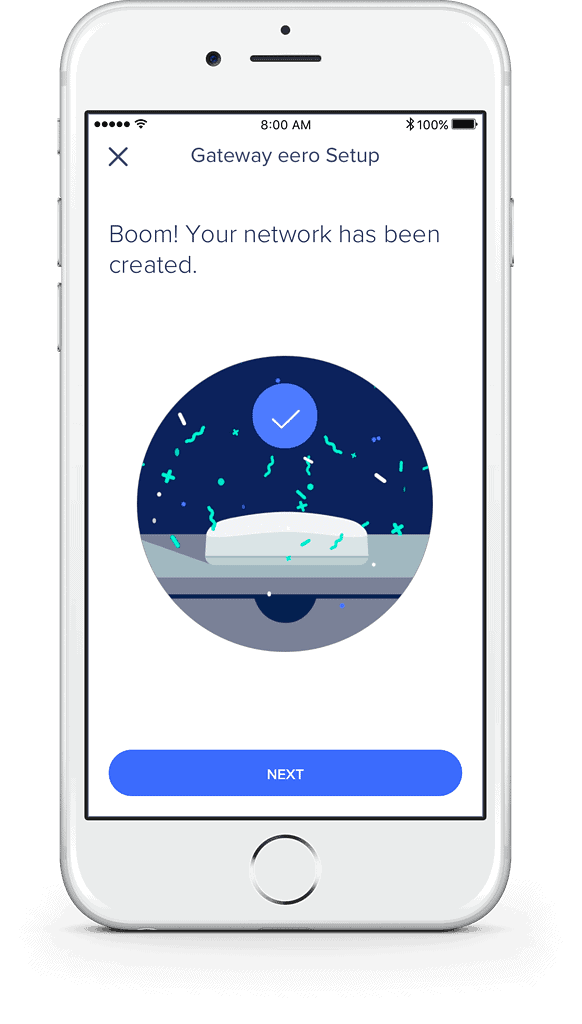 And, it has worked flawlessly with dozens of devices and nary a hiccup for months.
At My House, Mesh is Better in Every Way
Sadly, my AirPort Extreme died before I could measure its upload/download speeds in different locations in and around my house. Like my deceased AirPort network, the new Eero network can stream video to multiple iPads, iPhones, and Macs in multiple rooms without stuttering. But unlike the deceased AirPort network, which barely reached the garage or backyard, the Eero network lets me stream video at my workbench in the garage, or in most of my backyard.
Another thing I can do on the Eero network that I couldn't do on the AirPort network is walk from room to room during a FaceTime video chat. Before, that was a recipe for rapid disconnection or at least for interference and stuttering. The Eero network lets me roam freely without interrupting my FaceTime video chats.
Finally, the iOS app does more than just help with network setup. It also includes a comprehensive dashboard, with your current upload/download speeds along with the status of each gateway and beacon.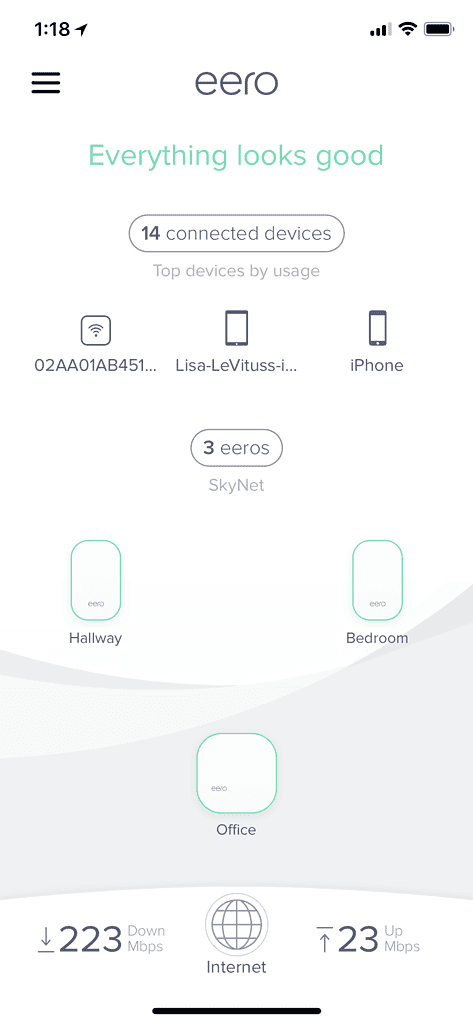 Connected devices are listed with usage statistics, so it's simple to see how many devices are currently connected, and with how much data each device is using.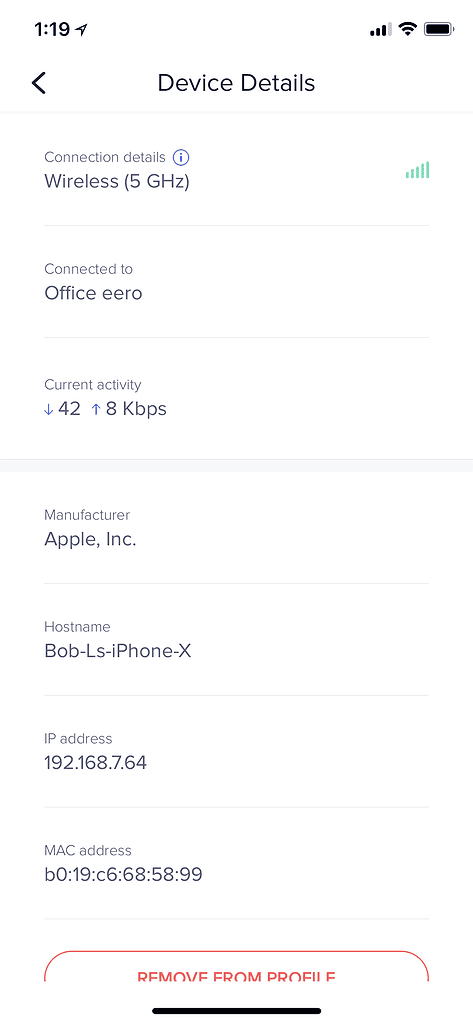 Another nice touch is the built-in (optional) night light in Beacons.
If you're unhappy with your current Wi-Fi network, a mesh network from Eero could be just what the doctor ordered.