Dr. Mac's Rants & Raves
Episode #300
Last week I told you about some of my favorite new macOS Mojave features—the new screenshot keyboard shortcut Command + Shift + 5; Markup tools everywhere; and Continuity Camera.
But those were only the tip of the iceberg. Here are a few other Mojave features you may enjoy:
Finder Quick Actions Top the List
Mojave's new Finder Quick Actions are at the top of the list. These new items appear at the bottom of the Preview pane in Finder windows when files are selected. So, open a Finder window and enable its Preview pane (View–>Show Preview or Command + Shift + P). Click an image file and then look at the bottom of the Preview pane, where you'll find one or more icons for Finder Quick Actions.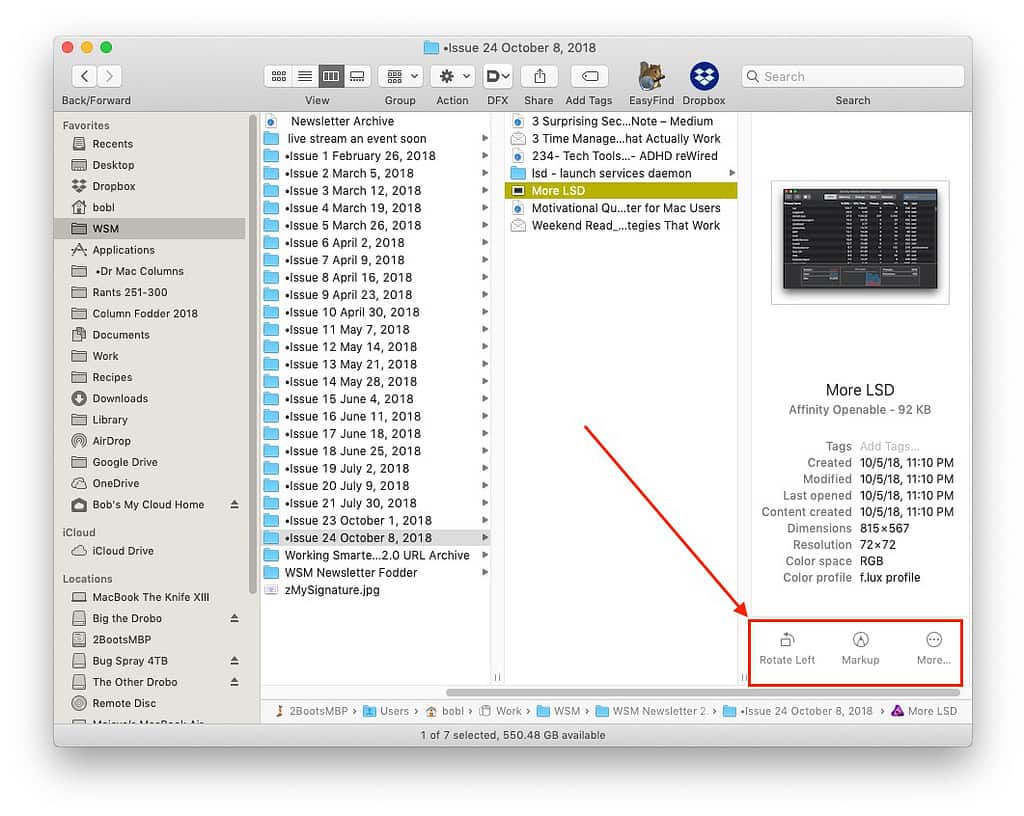 If the selected file is an image (as shown above), those icons include Rotate Left and Markup; if the selected image file is a Photoshop (.psd) file, (as shown below), you'll see the Create PDF icon, which lets you turn it into a PDF file with one click.
Sweet!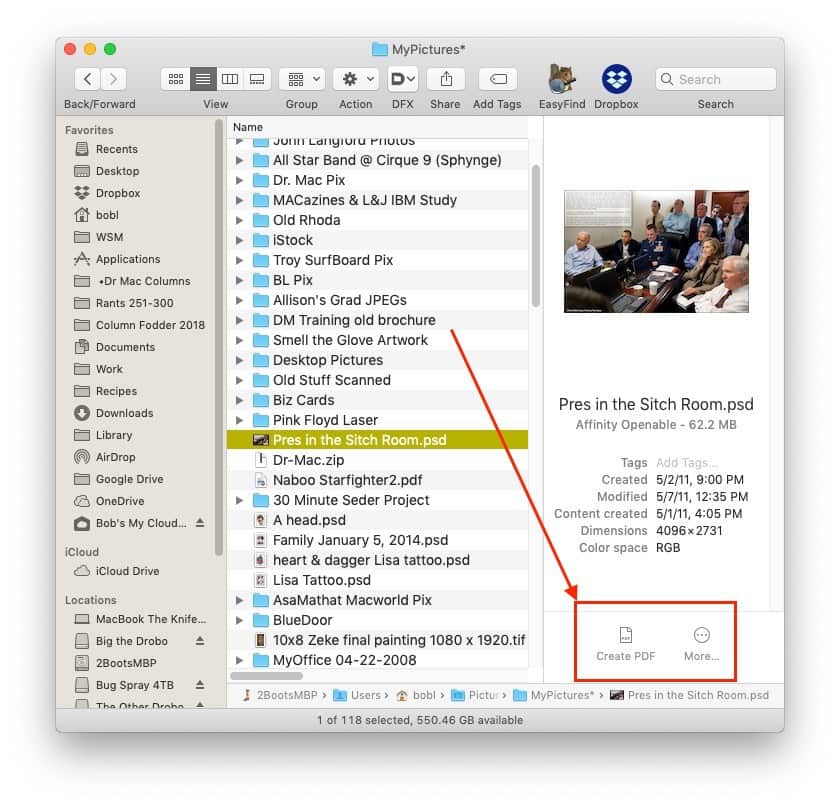 If you select an audio or video file, in addition to a Rotate Left icon, you'll also see a Trim Quick Action icon (as shown below), which lets you rotate or trim audio or video files without launching an app!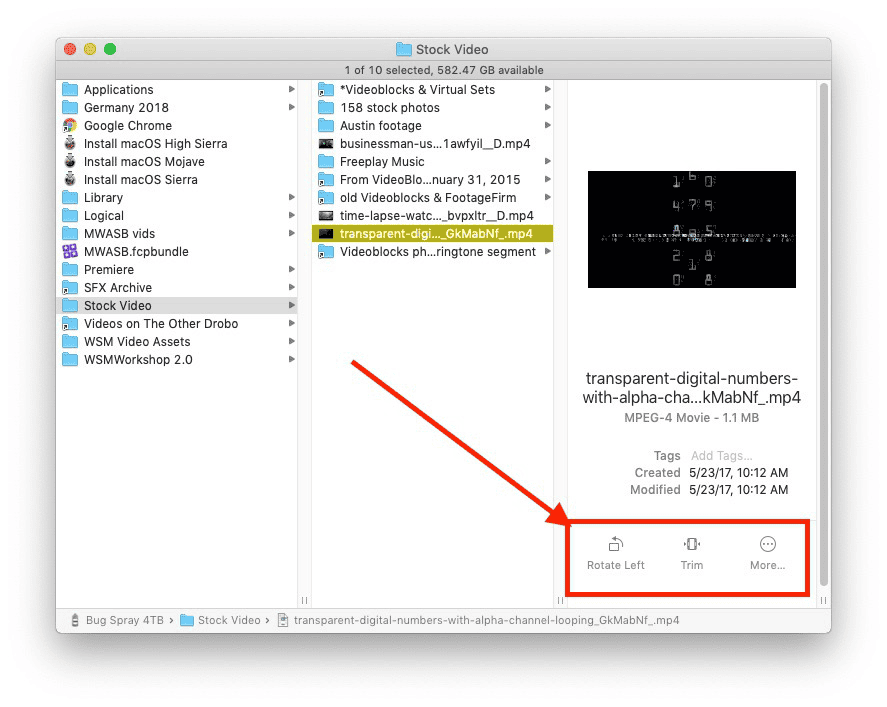 Sweeter!
Finally, you can create your own Quick Actions using Automator. To me, that may be the sweetest part, but I don't have time make a tutorial (at least not this week).
If you'd like a tutorial on making Quick Actions using Automator, post something in the comments section below and I'll see what I can do.
Group FaceTime (Coming Soon)
Another feature I've been looking forward to is group FaceTime video chats. Sadly, it isn't available in the initial release of Mojave but is supposed to be coming out soon.
I, for one, can't wait.

Three More Mojave Features I Don't Love (but You Might)
Last but not least, here are three more Mojave features I don't love (at least not yet):
Dark Mode (System Preferences > General) more or less inverts the colors on your screen. I have enabled and disabled it a dozen times already but I'm still undecided.
The Desktop's new Stacks option (View > Use Stacks) will be fabulous for those whose Desktops are a mess. I keep mine carefully organized, so Stacks don't do much for me.
Finally, the News, Voice Memos, Home, and Stocks apps you know and love from iOS have been ported to macOS Mojave. So far, I have found little use for any of them, but I remain optimistic.