Dr. Mac's Rants & Raves
Episode #289
Before I tell you about my Apple Watch Series 3 experience, I'd like to provide you with a bit of historical context.
Before the Apple Watch era, I was what you might call a wristwatch aficionado. Over the years I'd collected maybe two dozen watches that I found appealing for one reason or another. My collection includes several vintage tank watches; a couple of modern skeleton-style watches; a pair of vintage Omega's; a TAG-Heuer diving watch I picked up in Hong Kong back when there were deals to be had; plus nearly a dozen cheap "active lifestyle" digital watches (mostly G-Shocks).
What can I say? I've always loved analog watches and I still do. But, I gotta tell you that since getting my first Apple Watch three years ago, I've gone months (if not years) between analog watch wearings.
Why? That's easy. My analog watches may be feats of engineering or works of art, but they mostly do one thing—measure time. My Apple Watch Series 3 measures time, too, but it also does at least half a dozen other things I find extremely useful.
This Is not an Apple Watch Review
By the way, this isn't a review of the Apple Watch Series 3. If it were I'd have to talk about specifications, differences from earlier models, and lots of stuff neither of us cares about. So I'm not gonna do that. Instead, let me tell you about the features I use regularly and why I don't think I'll ever go back to wearing an analog watch regularly.
What Makes Apple Watch Superior?
What makes Apple Watch superior to any of my analog watches are the things it does that the others cannot.
For example, only Apple Watch lets me press and hold the Digital Crown to chat with Siri. That alone might be worth the price of admission. Here are some of my favorite things to say to her/him/it:
Remind me to look for new studio headphones (or whatever) when I get home.
I need driving directions to House of Blues (or anywhere).
Call mom (or anyone else).
What's on my calendar for today?
Remind me to get milk (or whatever) when I'm near H-E-B.
Play music by the Beatles (or any other artist available on Apple Music).
Apple Watch with Cellular is Even More Superior…
Unlike my previous Apple Watch, the Series 3 includes cellular. It's more expensive than a Series 3 without cellular, and service is another $10 a month (with T-Mobile). But here's the cool thing: All of the above work regardless of whether my iPhone is nearby. Which means I can leave my iPhone home when I walk the dog, ride a bike, swim, or anything else, and still stream music, create appointments and reminders, and get walking or driving directions.
And…it's a Remote Shutter Release for my iPhone
Another thing I love about the watch is controlling the iPhone camera with it from across the room. The watch screen displays what the lens sees, so I can trigger the shutter remotely up to about 30 feet from my iPhone.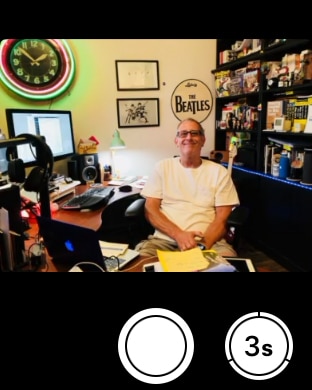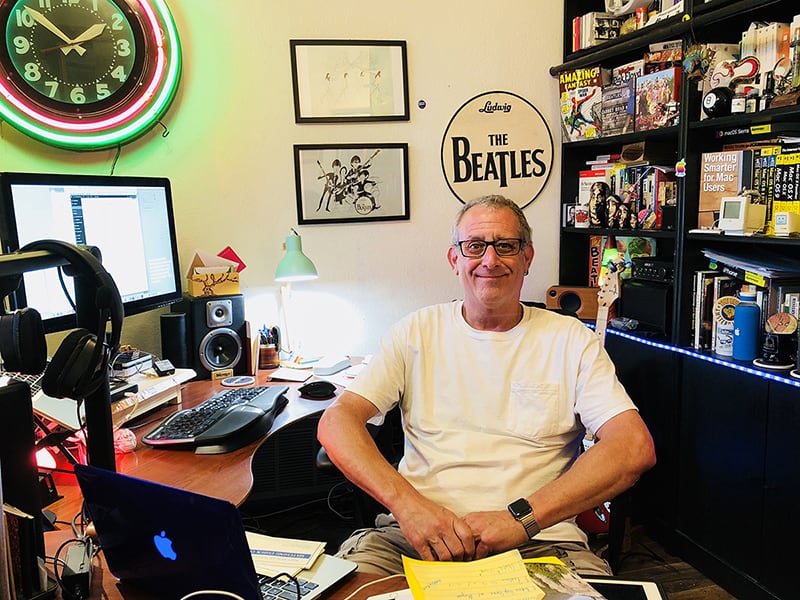 But wait! There's more! Another thing I love is the myriad third-party apps that deliver useful information right to my wrist. For example, Dark Sky is one fo my all-time favorites—a hyperlocal weather app that warns me when rain is going to fall wherever I happen to be standing with frightening accuracy.
And, how can you not love the ability to change faces or watch bands in seconds?
I rotate among three or four faces and a handful of watch bands regularly, like this retro look I really love: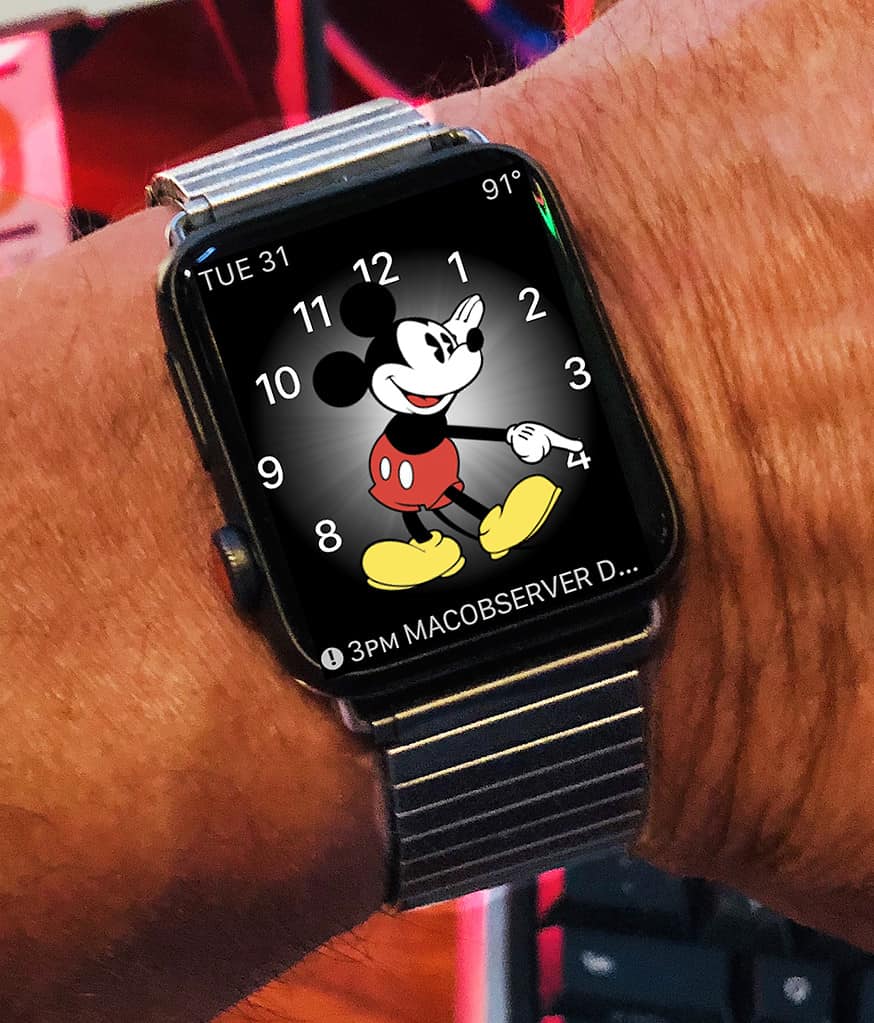 There is one other feature, but it's the one that makes the Apple Watch absolutely, positively indispensable to me…
But I'm out of space, so I'll have to tell you about it next week.
Apple Watch. Apple, Inc. Series 3 from $329; Series 1 from $249.
Twist-o-Flex watchband. Spidel. $50.