Dr. Mac's Rants & Raves
Episode #310
I discussed dozens of products in my column throughout this year. Things change, so here are a handful of updates.
Prints Charming
In January I talked about my Epson EcoTank ET-4750 printer, which uses big refillable ink tanks rather than much more expensive ink cartridges.
Before EcoTank I spent at least $120 a year on ink cartridges; since switching to EcoTank printers three years ago, I've spent just $60 on ink and saved over $300 on ink cartridges. Eleven months later I'm still tickled with my ET-4750, and I recommend without hesitation for anyone who spends more $50 or $60 a year on ink cartridges.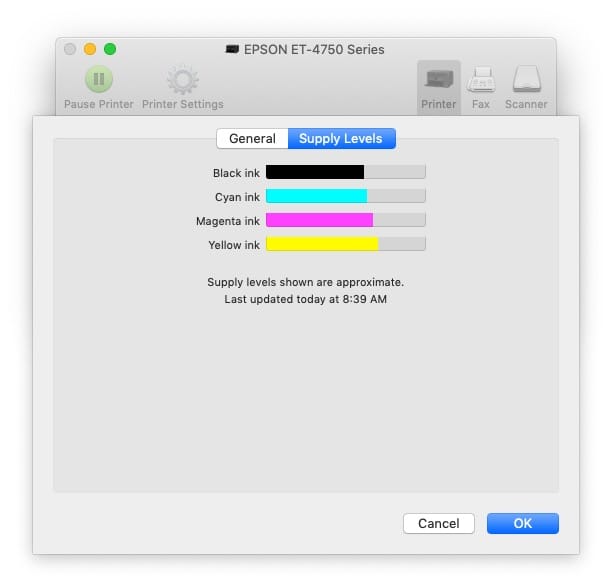 Mesh Plus
In February I told you about my eero wireless mesh system, which I said works better and has more range than my deceased AirPort Extreme router.
I'm still happy with eero's speed and coverage, and like it even better since I added the optional eero Plus total network protection package, which adds threat scanning, family-safe browsing, and ad blocking to my eero network and includes free 5-user subscriptions to Encrypt.me (a Virtual Private Network or VPN) and 1Password, plus a 3-device license for Malwarebytes antivirus software, all for $10/month.
Speaking of 1Password, I reviewed the latest version (7) in July, calling it "easily the best release yet." Back then it cost me $4.99 a month. But, my eero Plus subscription includes a family subscription to 1Password, so I'm saving $4.99 a month (or getting eero Plus for half-price).
Groovy Gadgets for Geeks
In July I reviewed three groovy gadgets for geeks:
The Roost Laptop Stand, which elevates your laptop screen up to 13 inches above your desk. It weighs under 6 ounces and folds up to fit comfortably in your backpack or briefcase (1 x 1.5 x 13 inches).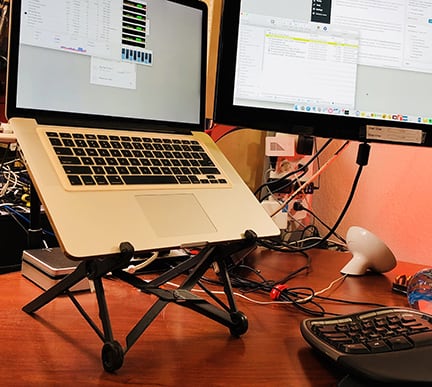 Timbrefone is a beautiful, portable, reasonably-priced wooden work of art that makes your iPhone louder and better-sounding naturally without electronics.
PostureKeeper is a "Lumbar Support System" that attaches to most chairs in less than 30 seconds. I've tried many things—chairs, balls, stools, rolls, and pillows—to reduce back pain when I sit at my desk; this is the only thing I still use.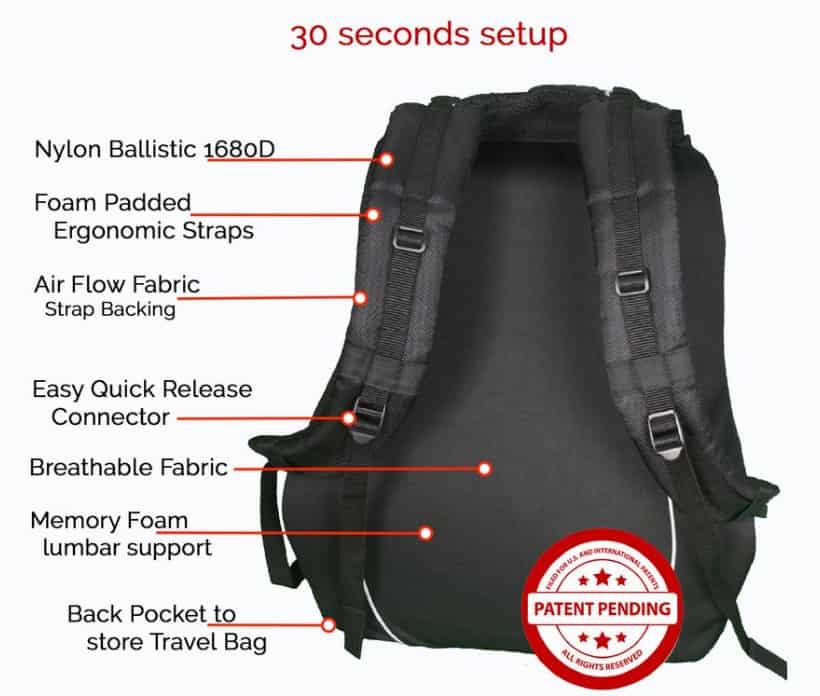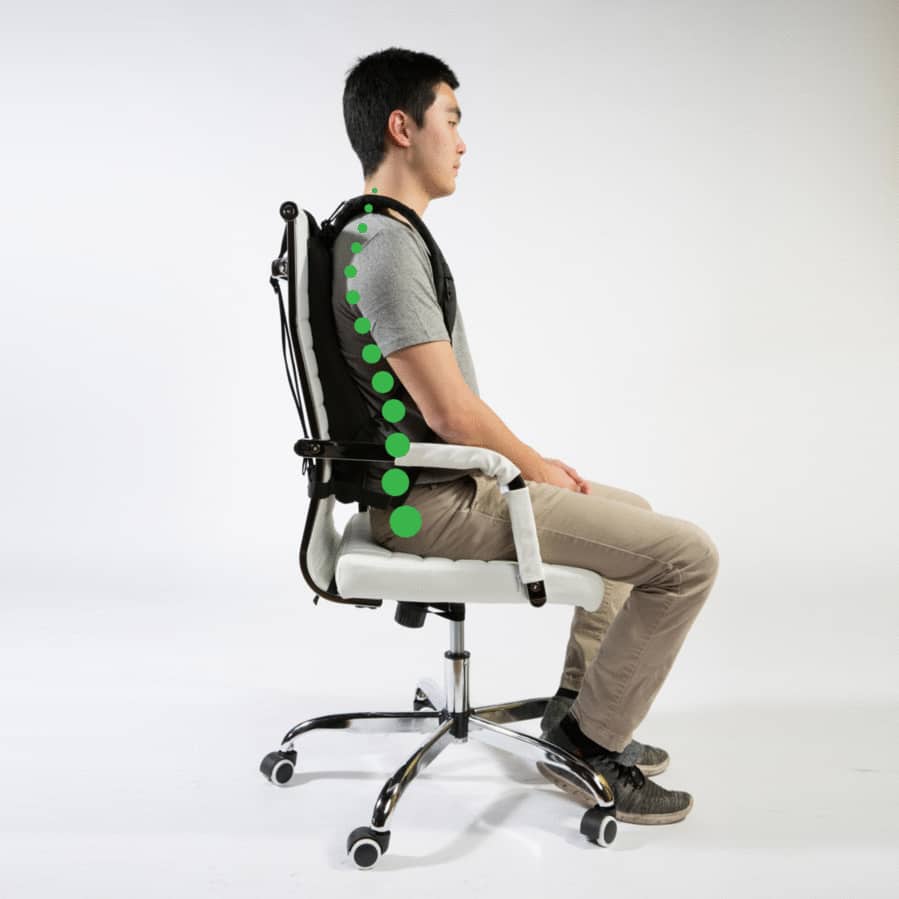 I still adore all three, which, by the way, make fabulous gifts for the geeks you love.
In August I reviewed the Brydge Keyboard for iPads, saying it changed the way I feel about using my iPad for media creation and calling it, "the most functional, usable, durable, and clever iPad keyboard I've tried."
It's still easily the best iPad keyboard I've ever used, letting me use my iPad Pro for things I used to prefer using my Mac for such as email, social media, and even column-writing.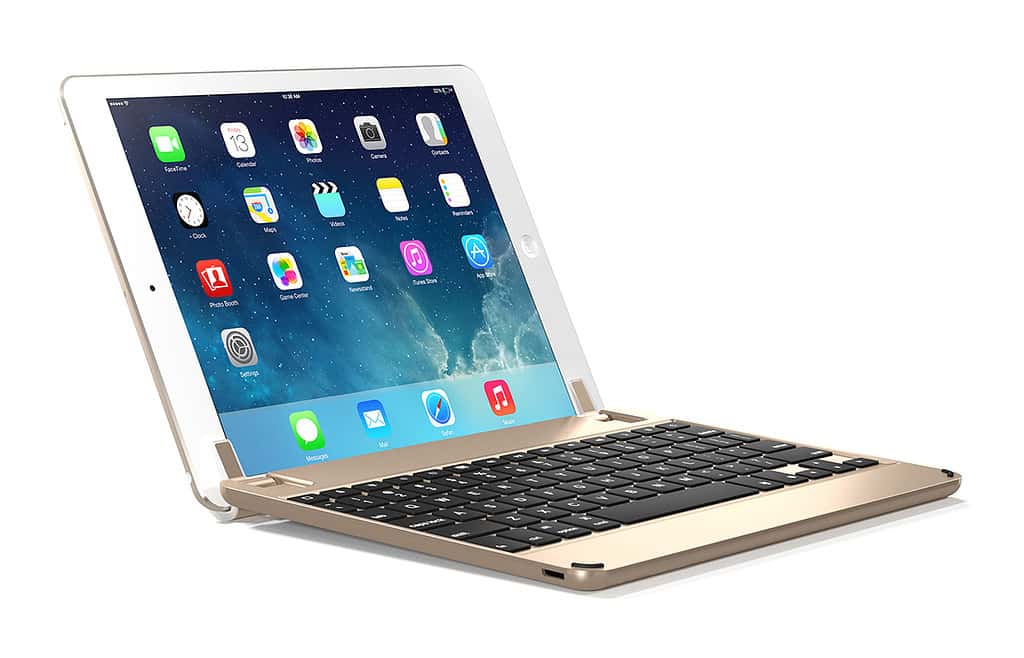 Affinity Photo: Better and Cheaper than Photoshop
Finally, in September I told you I'd replaced my $10 a month subscription to Adobe Photoshop with a $49.99 one-time purchase of Affinity Photo by Serif—an Apple Mac App of the Year winner that's become my favorite image editor.
As I work my way through Seriph's just-released Affinity Photo Workbook—a gorgeous hard-bound coffee-table book with sixteen in-depth tutorials—I love it more today than yesterday. If you haven't tried it, you should.