Dr. Mac's Rants & Raves
Episode #193
Remember a few weeks ago when I told you not to be the first on your block to install macOS Sierra 10.12 or iOS 10 on your Apple devices? Well, last week when iOS 10 was released, some T-Mobile customers experienced, "connectivity issues," prompting T-Mobile president John Legere to tweet: "Don't download iOS 10 if you currently use an iPhone 5SE (sic), 6, or 6+ (sic),"
Apple is working to resolve the issue with iOS10 for @TMobile customers. Don't download iOS10 if you currently use an iPhone 5SE, 6 or 6+

— John Legere (@JohnLegere) September 15, 2016
The issue was resolved the next day; I only mention it as a reminder, since macOS Sierra 10.12 was released this week (9/20/16).
My point is that some users who couldn't wait to install iOS 10 got an unpleasant surprise with their new operating system—connectivity issues.
To  be fair, I've now upgraded 5 iDevices to iOS 10—including two iPhones on T-Mobile—and upgraded both of my Macs to Sierra with no problems or issues whatsoever on any of the devices. Even so, I suggest you wait a few days or weeks before you install macOS Sierra.
In other news, if you have your heart set on one of the nifty new Jet Black iPhones, you'll want to place your order sooner rather than later. As of last Friday, the Jet Black iPhone 7 was shipping in 3–5 weeks and the Jet Black iPhone 7 Plus won't ship until November.
Moving right along, since iOS 10, watchOS 3, and mac OS Sierra are all available now, let me share a few of my favorite new features…
These are a few of my favorite things…
Clear All Notifications (iOS 10): Rather than clearing notifications one at a time by tapping the tiny x and even tinier Clear button, in iOS 10 you can use 3D Touch on the little x to clear all notifications at once.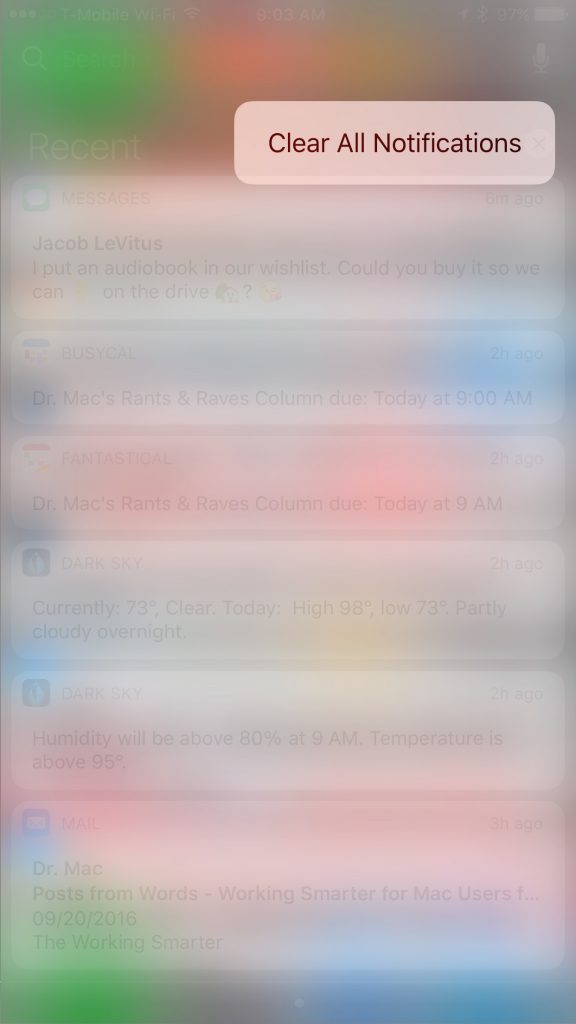 The Magnifier (iOS 10): Sure you can use the camera and flash to magnify stuff, but the new Magnifier is better in many ways. Once it's enabled (Settings–>General–>Accessibility–>Magnifier), just triple-click the home button to summon it. It's optimized for text and you can turn on the flash to illuminate what you're magnifying. Brilliant.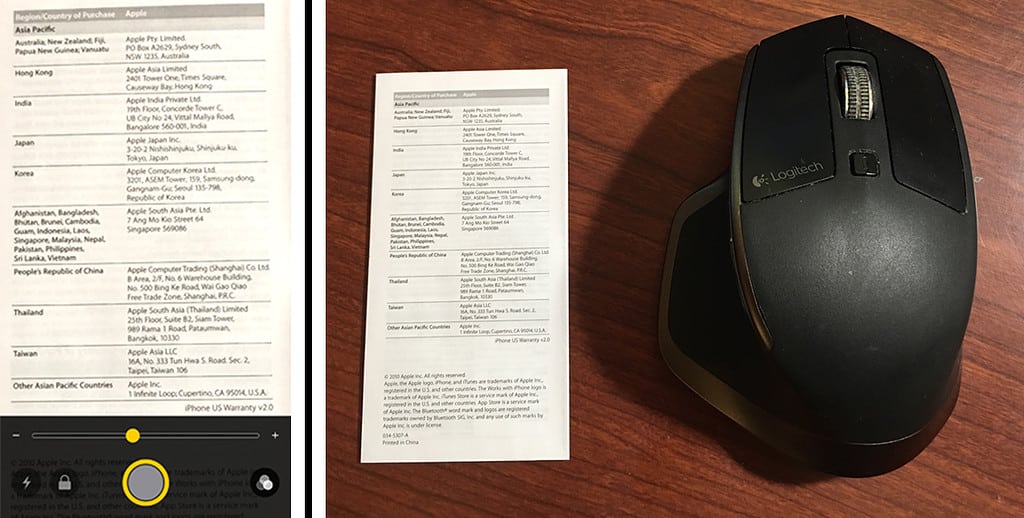 Dude, Where's My Car (iOS 10): I know that I can drop a pin in the Maps app to help me find my parked car but I usually forget. Luckily, the iOS 10 Maps app now does it for me. If your car has Bluetooth or CarPlay, Maps can drop a pin for you whenever you park. Just go to Settings–>Maps and enable Show Parked Location. Now, just ask Siri where your car is and voilà: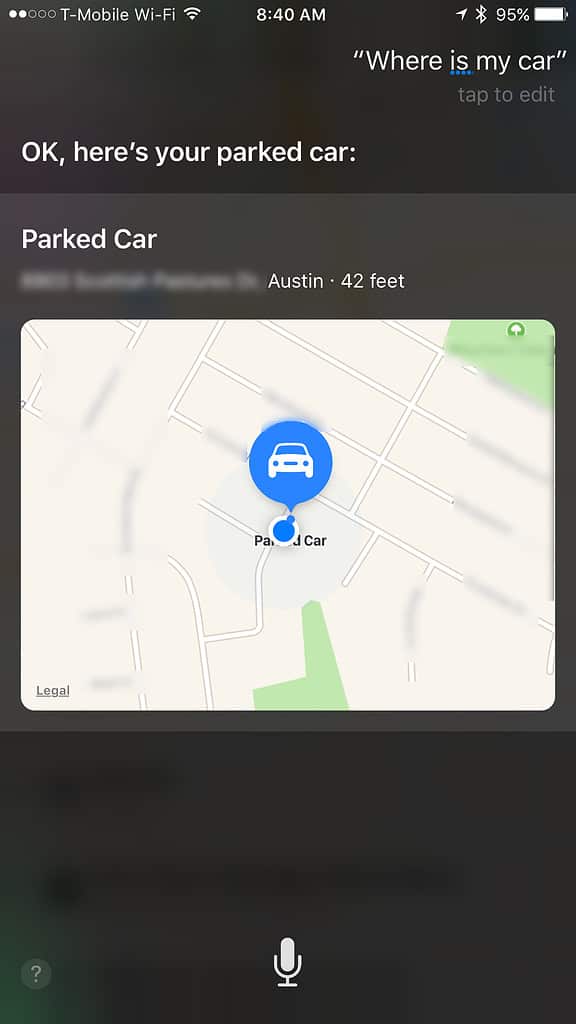 Unlock Mac with Apple Watch (watchOS 3/macOS Sierra): I love not having to type my password to unlock my Mac. Enable this feature on your Mac in System Preferences–>Security & Privacy–>General and your Mac will unlock automatically when you sit down at its keyboard. It only works about half the time but I love it when it does and it will only get better.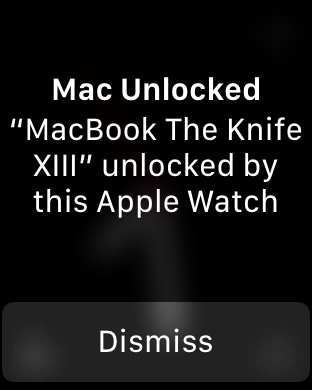 and that's all he wrote…