Dr. Mac's Rants & Raves
Episode 279
I was browsing Apple's website when I came upon a story about a construction company that deployed iPads throughout the company. According to this story, the iPad, "enables 250 employees to be more effective with their time, saving over 50,000 hours per year on accessing and capturing information in the field by going to a paperless workflow. Construction teams use iPhone and iPad to review blueprints, access interactive 3D design files, and manage resources on the job site. Keeping everyone connected with the right information means projects are completed on time and on budget."
I was fascinated. Why would a construction company issue an iPad to almost every employee in the field and the office (including executives)? And, why did they choose the iPad over myriad other options including the Microsoft Surface and  Android tablets, as well as specialized, rugged products like Toughbook laptops and Motion tablets? And, finally, for what, exactly, did they use all those iPads?
Meet Texas' Premier Builder
It turns out the company, Rogers-O'Brien Construction, which bills itself as, "Texas' Premier Builder," is headquartered just up the road from me in Dallas, with offices in Austin (where I live) and Houston (where my Dr. Mac column runs in the Houston Chronicle). I'm sure you've heard of something they've built in Texas, which includes Pizza Hut's headquarters in Dallas; several WeWork co-working spaces in around Texas; and a huge Cabela's store in Allen.
So, I called 'em and spoke with Todd Wynne, the Director of Applied Technology.
My first question was, "what technology did the iPads replace?" I expected to hear "laptops" or "Android tablets," but was surprised to hear, "paper" instead. He also pointed out that the iPads have also reduced or eliminated a lot of walking around to get or use specific data.
Wynne told me the iPads are used throughout the company for capturing and consuming data. He explained that they tried Panasonic Toughbooks, Microsoft Surfaces, and Motion ruggedized tablets, but found that the iPad was the most reliable and cost-effective tool for them across the board.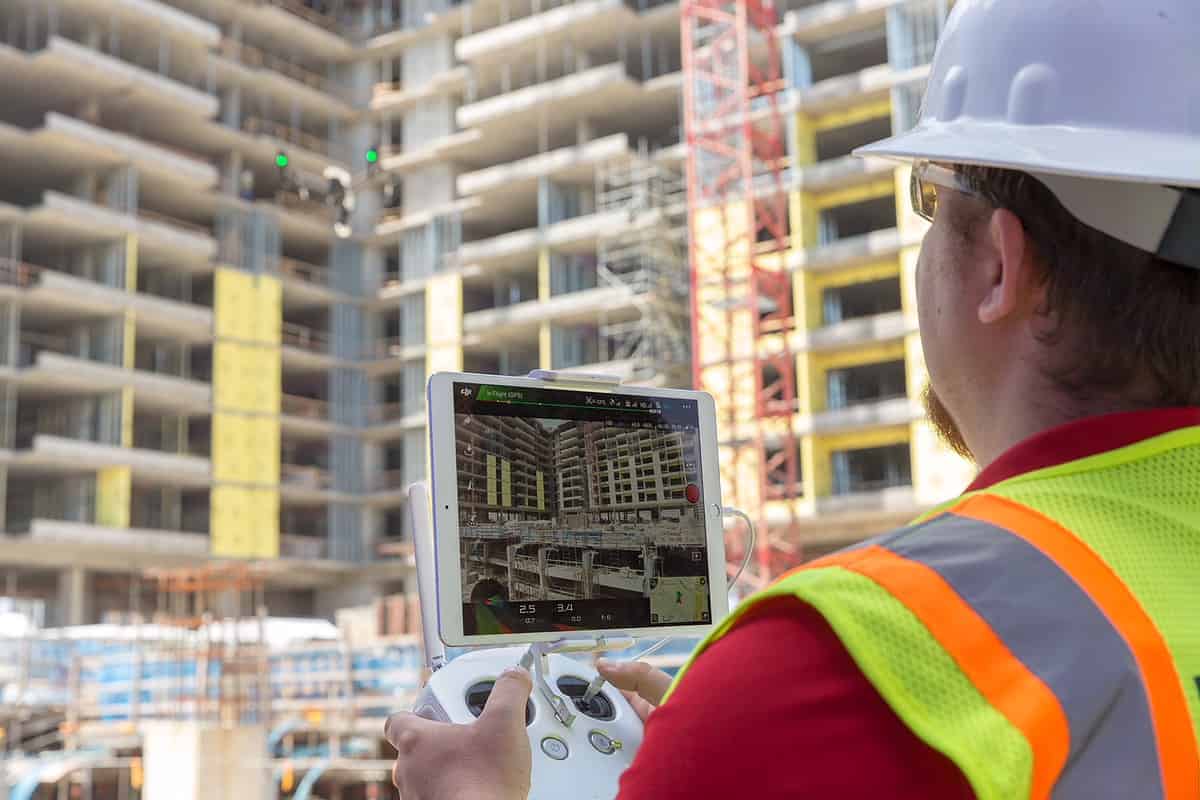 Why iPads and Not ___fill-in-the-blank_____?
Among his reasons for choosing the iPad over other available technology:
Battery life is significantly better; some iPads go up to two days between charges.
Syncing data to iPads for offline use is easier and more reliable on iPads.
A cellular radio is an option on all iPads.
Third-party tools are better on iPads.
Speech-to-text is better on iPads (and they use a lot of speech-to-text in the field).
Development of custom apps is faster and easier on iPad.
For what it's worth, the off-the-shelf software they use includes Bluebeam Revu, FieldLens, and Project Atlas, a custom app developed in-house, which they later spun into its own software company.
I use my iPad mostly for media consumption, web browsing, and email, so I found it fascinating to watch iPads being used for real work in a real business setting, building real buildings. Who knew?