Dr. Mac's Rants & Raves
Episode #238
Your iPhone, iPad, or iPod touch has a fixed amount of storage: 8, 16, 32, 64, 128, 256, or 512 gigabytes. Until recently, if you used up all of your storage, you could either:
Delete stuff (usually pictures and videos),or
Buy a new iDevice with more storage.
I've been testing a pair of products from SanDisk that offer a third option—additional storage accessible via the Lightning port or wirelessly.
 iXpand Flash Drive: Plug & Play Storage
The first is called iXpand Flash Drive, and it's a little, flexible rubbery doohickey with a USB connector at one end, a Lightning connector at the other, and from 32 to 256GB of flash storage in the middle.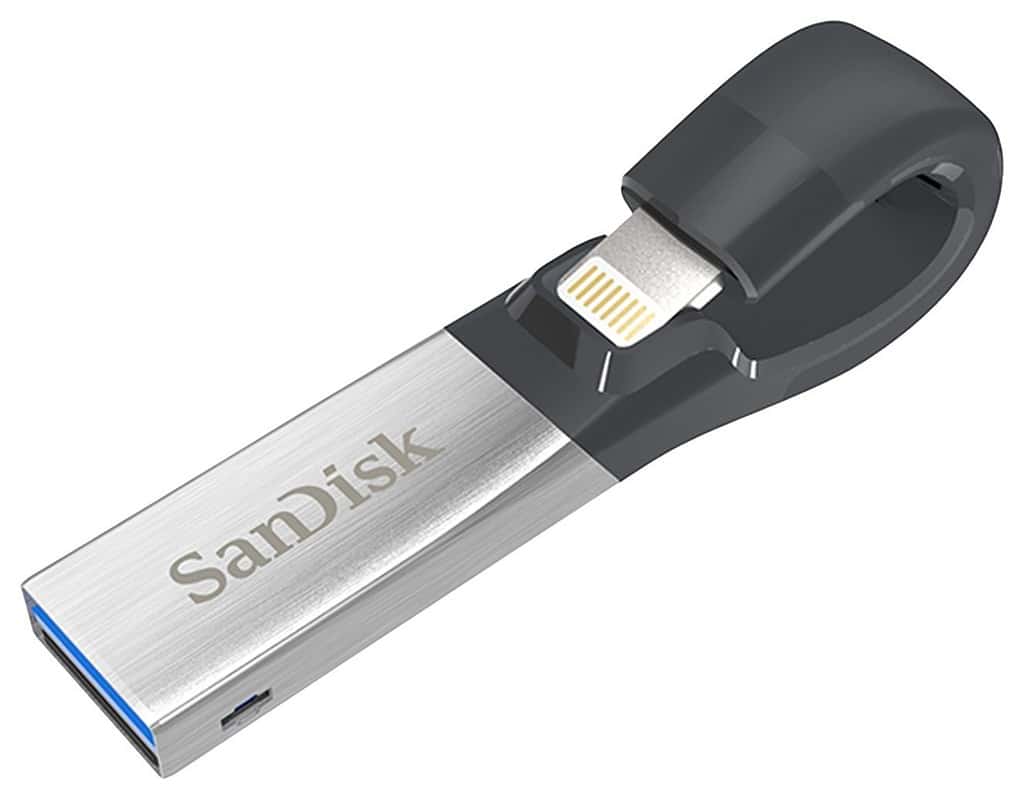 Plug the Lightning connector into your iDevice to move photos, videos and other files off the device and onto the iXpand drive. Then, transfer the files to your Mac (via USB) or keep them on the drive for future viewing.
You can also configure the iXpand app to automatically back up your camera roll every time you connect the drive to your iDevice.
My favorite feature, however, is that I can watch videos in most popular video formats including WMV, AVI, MKV, MP4, and MOV without transcoding or converting. I first plug the USB end into my Mac and copy movies to the Videos folder on the iXpand drive. Then, I plug it into my iPad and watch the movies with the (free) iXpand iOS app.
Since my 64GB iPad is nearly full, I copied half a dozen movie files from my Mac to the 64GB iXpand Flash Drive I'm testing via the USB connector. Now, to watch a movie, I just plug the iXpand drive's Lightning connector into my iPad. As a bonus, it backs up my camera roll every time I connect it. That's sweet.
Connect Wireless Stick: Stream to Up to Three Devices
The other device I've been testing is similar but different. It's the Connect Wireless Stick, and it looks like a standard USB flash (thumb) drive with one nifty difference—it's also a wireless device that can stream video or audio to up to three devices.  And, like the iXpand app, the Connect app lets you automatically back up your camera roll every time you connect wirelessly, which I must say is pretty darn cool.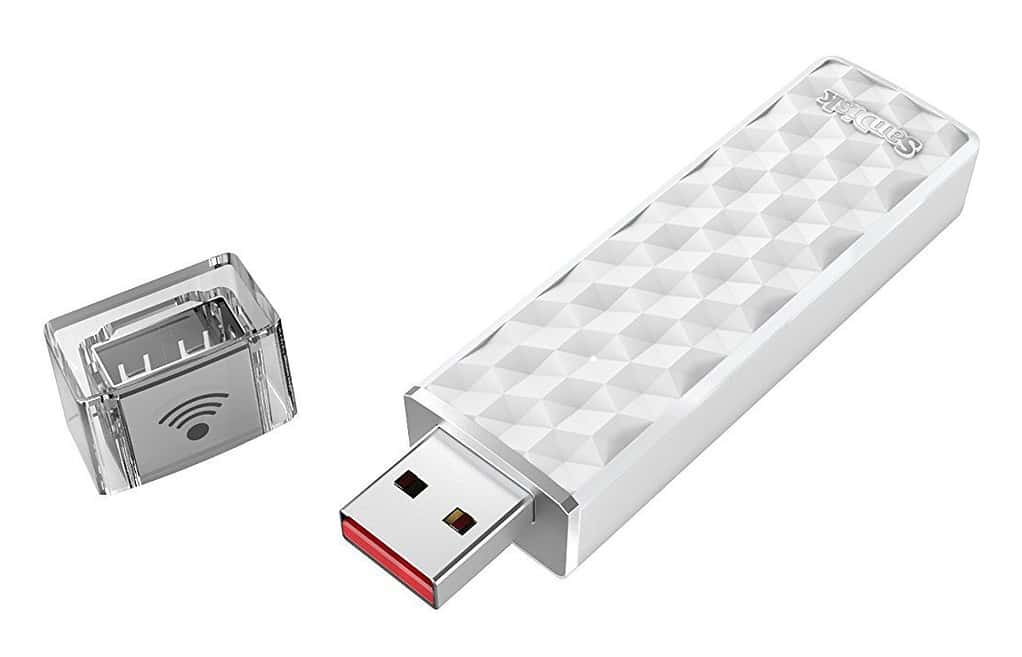 The only downside I've found with the Connect Wireless Stick is that you can't stream some DRM-protected music and video.
Aside from that, both devices are drop-dead easy to set up and use, and far less expensive than a new iDevice. So, if your iDevice is getting full, either gadget lets you store more stuff and extend the device's life.
Resources:
iXpand Flash Drive. $42.99 (32GB) to $199.99 (256GB).
Connect Wireless Stick. $29.99 (16GB) to $199.99 (256GB).
Both by SanDisk.