Apple was drifting with its hardware, being all glaikit with us. The community had a palpable sense of ennui. They'd lost that lovin' feeling. Then WWDC 2017, and now I'm hungry for all the new hardware.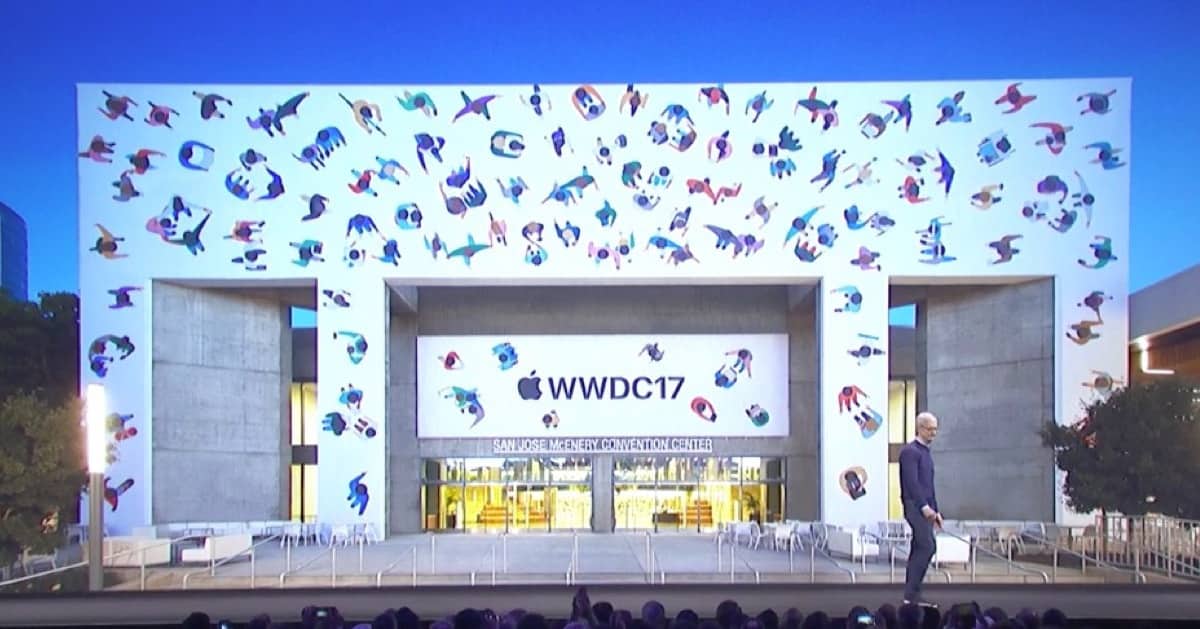 Something has lit a fire under Apple.
It was probably Tim Cook. Throughout early 2017, the tone of the influencers had gone sour. And while Tim Cook kept pointing to increases in revenue from services and iPhone, we all knew that there was a problem. I'm sure Tim felt the uneasiness.
One of the punctuations of the serious concern was Bryan Chaffin's accounting in late 2016 of Apple's new products. "This List Proves Apple (Still) Hasn't Accomplished Much in 2016."
After the disappointing October, 2016 Mac event and the Microsoft Surface Studio surprise, we drifted into 2017 with only the lonely, revamped iPad to point to. It seemed Apple was perpetually doing less and less with more and more.
Little Did We Know
There must have been some serious brush fires going on inside Apple for the last 8 months. Then, on June 5, it all came bursting forth. In an event not particularly known for a multitude of hardware announcements, Apple gave us a boatload of new hardware.
Not only did we get Kaby Lake MacBook Pros and iMacs, shipping immediately, but we got new iPads with the long-awaited A10X SoC—shipping next week. There were a myriad of other minor announcements: updates to the MacBook and MacBook Air, a new wireless keyboard, a Pencil case. It just kept coming and coming like a freight train. We counted at least 18 new products, including major software items.
And then. OMG. We were blessed with a look at the iMac Pro and the HomePod. It's almost as if Apple were making statement. "So there. See? We work hard. It just takes time to develop great stuff. Patience all you Jedi. And now, we're going to overwhelm you with all this new hardware."
It worked.
A New Conversation
All of a sudden, the conversation has changed about Apple. All of a sudden, those of us who had been muddling along, I'll surmise, with Apple hardware that was good enough are reconsidering. And diagnosing our bank account balances for the rest of the year.
I expect that every time I go into my local Apple Store, I'll look at the 2013 Mac Pro on display with new eyes and fatasize about what comes next. Will my next Mac be its successor? Or an iMac Pro? Or just a great 27-inch, 5K iMac? Or a Kaby Lake MacBook Pro with Touch Bar? What about my aging iPad Air? It has to be updated now after almost four years. The HomePod looks terrific and is well priced. An awesome Christmas present to be sure.
If I read all this right, Apple is going to see a serious uptick in Mac and iPad sales. Especially the iPad. The combination of new iPad hardware capabilities powered by iOS 11 is something I've yearned for and creates a combo that looks to be stellar. That really ought to reverse the decline in iPad sales.
Most importantly, Apple is constructing a better foundation to build on. The (re)commitment to the professional users, to the Mac users, to the pro iPad users (Files!), and its entry into the smart speaker market should ignite interest that will fuel yet more aggressive and powerful designs as Apple focuses on AR, VR, and AI in the coming years.
The mothership is fully awake.
If only I could afford one of every new hardware product Apple announced at WWDC. And I think I'm not the only one who is now in full drool-mode.