The MacBook Air has turned out to be an odd but interesting product. I'd like to size up the latest reports.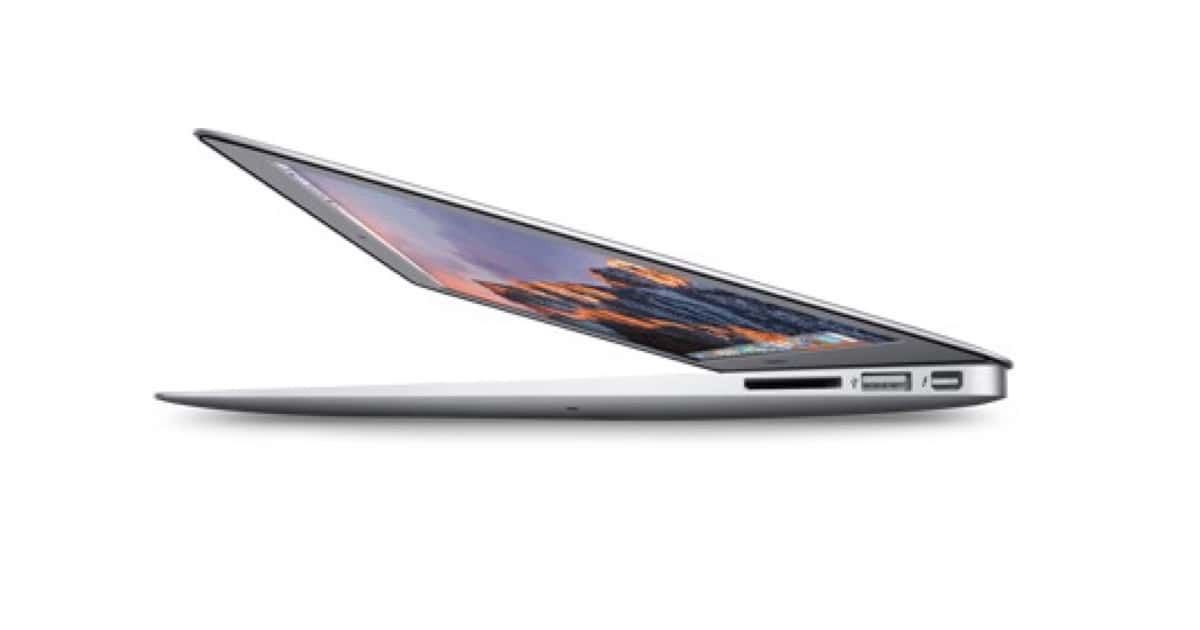 First, there's the question of the timing of new Macs in general. It was originally thought that Apple might roll out new MacBook Pros at WWDC 2018 in June. But there was a delay, perhaps due to a keyboard engineering fix. So those Macs got rolled out without a lot of initial fanfare. No other Macs were announced—to our dismay.
With the 13-inch MBP starting at US$2,399 and the 15-inch starting at $2,799, these are hardly what I would call Back-to-School Macs for the average student. We now know that Apple is done with "less-than pro" pro products. And these prices support that thesis.
On the other hand, the MacBook Air is the perfect notebook for high school or college. Its MagSafe 2 and USB-A ports remain attractive for students on the go who aren't fond of dongles. It remains pricey, starting at $999, but it remains Apple's least expensive notebook. My experience is that, even with education discounts, the current MBA, sans retina display, remains hard to swallow for budget conscious students.
So what I've surmised we've been waiting for is a new MacBook Air that leverages the economies of scale combined with engineering finesse to drop the price a few hundred dollars.
Except ….
Here Come the MacBook Air Reports
Just recently, I ran across this: "Apple preps production of updated MacBook Air for a 2018 launch."
A new rumor may give more support to Apple's rumored plans of launching a low-cost notebook before the year's over. Whether the Mac laptop will replace Apple's aging MacBook Air or slot in as a new member of Apple's MacBook or MacBook Pro lines isn't entirely clear at this point, but a new report from DigiTimes suggests that Quanta will be manufacturing the least-expensive notebook in Apple's laptop lineup.
What bothers me just a little is the following. "Apple's inexpensive laptop is expected to slot in at under $1,000, similar to what Apple charges for the MacBook Air today." As with all speculation, seeing through the glass darkly, derived from the supply chain, there are confusions and apparent contradictions. "Under $1,000" could mean $999. Or $799. Or $599.
Comparison to PCs
Perhaps one usable metric is to compare to Microsoft's Surface family, a line that appears geared to compete with Apple's. There, we have the Surface Laptop which starts at $999, perhaps basking in the tails of the MacBook Air's $999 starting price.
Adding to the mystery is that there is speculation that this new, low cost MacBook Air (or whatever it'll be named) will have a Retina display. 9to5Mac notes: "Comparable Windows laptops introduced high-resolution displays to sub-$1000 price points years ago." The Microsoft Surface Laptop is just one example.
And then there's the keyboard issue. Digital Trends notes:
Earlier reports suggested that the new MacBook Air could have launched earlier this year, but had to be pushed back due to problems with a 'key component.' Quality control has always been one of Apple's strong suits, but in light of the recent lawsuits filed due to the quality control issues on the MacBook Pro keyboard, playing it safe and pushing back the release was likely the best alternative to another PR firestorm.
Summing It Up
So what I think I'm seeing is a next generation MacBook Air with Coffee Lake CPU, a Retina display and a better engineered keyboard. With the likelihood of a T2 security chip, which is also having some issues, I can see how Apple missed the Back-to-School timing for this MBA. Also, it's looking less and less likely that Apple is shooting for a price substantially below $999, especially with the specs cited above.
Students won't be happy about that. But Apple is obsessed with revenues now and not market share. Still, it's disconcerting to see Apple sliping in notebook shipments.
Soon, we're into the new iPhone season coming in September, and that will probably include a new Apple Watch Series 4 announcement. Preparation for that event requires a lot of corporate effort, so I'm really doubting we'll see a Mac event as well.
Apple will, evidently, roll out this new MBA (along with other new Macs) as they're available in what's left of 2018. The wait has been painful, but now I'm much more optimistic than I was during WWDC.