Let's take a look at the Fortune Global 500—there's Apple at the top of the list of Most Profitable companies. The next four companies on the list are Chinese banks. After that, we have three American banks, whilst Apple semi-competitors Alphabet and Samsung occupy 9th and 10th on the list.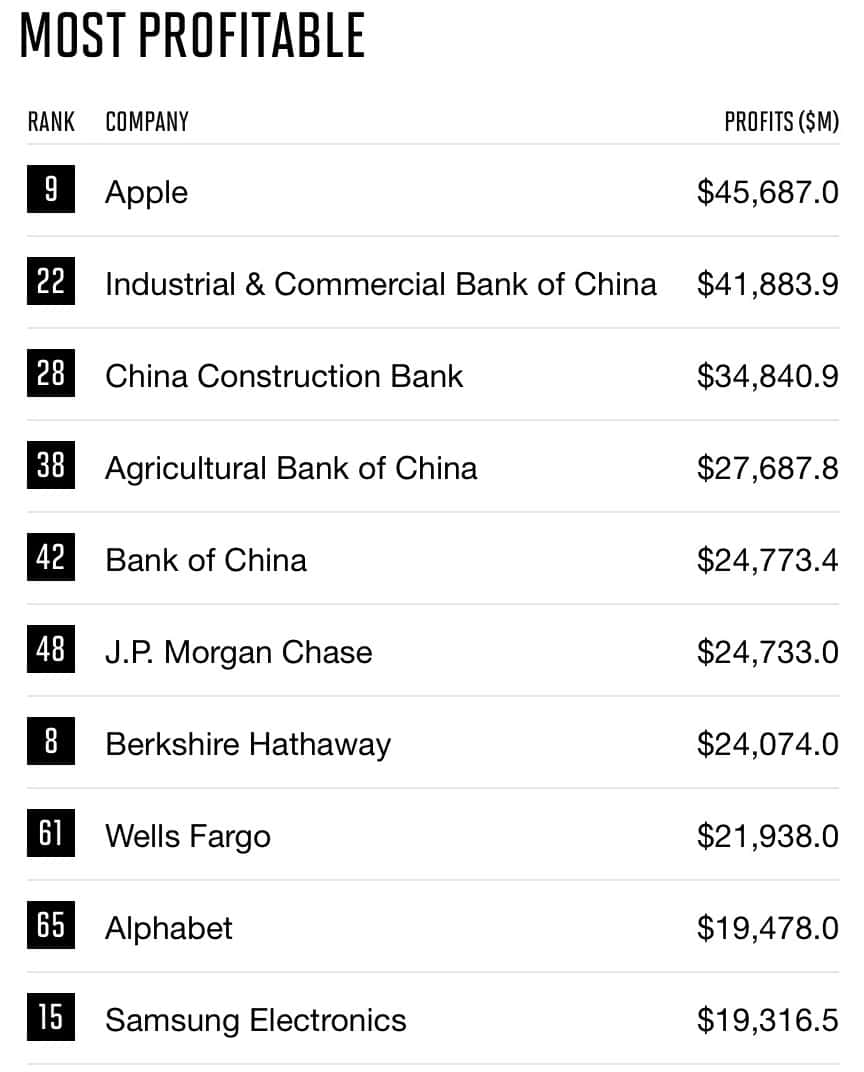 I'd like to take a moment to note that at a combined US$38.8 billion in profit, both companies add up to less than Apple's $45.7 billion. This, despite relying on product portfolios orders of magnitude bigger than Apple's. Or, put another way, suck it, Android.
I know, that's petty. I'm OK with that.
Fortune's Apple Writeup
Fortune said about Apple:
After more than a decade of solid growth fueled first by the iPod music player and then by the even more popular iPhone, Apple finally appeared to hit a wall, with lackluster sales "relatively speaking" for other products such as the iPad and Apple Watch and a heavy reliance on upgraded phone models. But the most profitable publicly-traded company in the world is investing heavily in software and its efforts in new areas of opportunity, including automobiles, remain in development (and under wraps). Apple was founded in 1977 and is headquartered in Cupertino, Calif.
You can read more about Fortune's various corporate lists in the full Global 500 article.